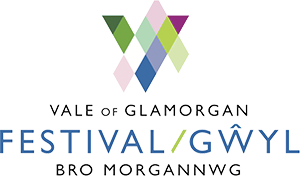 United KingdomVale of Glamorgan Festival [1]: Cardiff, 18.5.2019. (PCG)
Astrid the Street Organ – ten world premières: David Roche (project co-ordinator), Francis Stapleton (operator). Oval Basin, Cardiff Bay.
Mark David Boden – Flapdoodle
Graham Fitkin – Astrid the Dutch Street Organ
Gareth Glyn – Pendramwnwgl
John Metcalf – If I had a hi-fi…
Lynne Plowman – Emergency Exit
Steph Power – Tulips, or the Madness of Crowds
Guto Pryderi Puw – Ffantasia V
Claire Victoria Roberts – Piece for Fairground Organ
David Roche – Uniquely Physical
Ben Wallace – A.S.T.R.
Various composers: Tamsin Waley-Cohen (violin), Elizabeth Donovan (soprano), BBC National Orchestra of Wales / Ryan Bancroft (conductor). Hoddinott Hall.
Dobrinka Tabakova – Organum Light
Pēteris Vasks – Vientulais Engelis
Steve Reich – Music for Ensemble and Orchestra
Ben Wallace – Five Gifts for an Old Friend
Claire Victoria Roberts – Blue Lab
Mark David Boden – Descent
David Lang – simple song #3
John Metcalf – Polly Garter's Aria from Under Milk Wood
Graham Fitkin – Metal
The notion of regular music festivals promoted and supported by local audiences goes back at least to the seventeenth century with the Three Choirs Festival in England. The idea really took off with the Bayreuth Festival devoted to the work of Richard Wagner (although it did not achieve annual status until after the composer's death). The Vale of Glamorgan Festival is this year celebrating its fiftieth anniversary. Let us note most especially the contribution of its artistic director John Metcalf. His policy of restricting performances to the work of living composers (with occasional contributions from those recently deceased) might have initially seemed to court economic disaster, but his judicious selection of scores have continued to attract substantial audiences who have learned to place their trust both in his good taste and his appetite for interesting and intriguing exploration.
It is typical of Metcalf's sense of experiment that this fiftieth anniversary festival should have opened with the superficially madcap idea of commissioning ten contemporary composers to write new pieces for performance on a refurbished street organ going under the user-friendly appellation of Astrid. In fact, Francis Stapleton's refurbishment of this traditional Dutch instrument has gone well beyond a simple restoration. The original pipes and valves have been supplemented inside by wicked modern electronics, which David Roche, who supervised these performances, described as 'bionic improvements'. These additions produce an instrument which can manage the most extraordinary feats of prestidigitation, complexities of counterpoint well beyond the capacities of a single player, and colouristic devices including a battery of percussion effects. The ten composers commissioned to write for the instrument produced a wide variety of styles. Some were clearly seduced by the sheer range of available textures, such as David Roche himself in his almost violent Uniquely Physical, and Claire Victoria Roberts in her practically named Piece for Fairground Organ. Other composers exploited particular aspects of the instrument. Mark David Boden's Flapdoodle featured percussive clattering that seemed to harmonise with ambient noises which surrounded the performance (less intrusive that might have been expected – the organ packed quite a dynamic punch); John Metcalf's palindromic 'If I had a hi-fi…' had sustained pedal notes surrounded by an excited figuration in the style of Widor's Toccata. Quite a few of the commissions fell into a peculiar sort of bossa nova rhythm – Gareth Glyn's Pendramwnwgl (the title translates as Pell-mell), Lynne Plowman's Emergency Exit (the torrents of notes interrupted by a tugboat siren), or Graham Fitkin's Astrid the Dutch Street Organ. Others toppled over altogether into the field of affectionate parody: Steph Powers's Tulips, or the madness of crowds, a swinging waltz stuffed with wrong notes in the best style of 'Les Six', and Ben Wallace's A.S.T.R which concluded the programme with a piece elevating the bossa nova rhythms to an orgy of comedy.
Perhaps the most interesting response of all came from Guto Pryderi Puw. His Ffantasia V fulfilled its serious title with violently contrasted chords set against agitated passages which sounded like Messiaen on mescalin (there were elements of Messiaen in quite a few of these pieces). Unfortunately the performance of this piece came to an abrupt halt shortly before the end when a technical hitch afflicted the organ, and an unscheduled encore failed at the same point. This may have been corrected by the time of later performances; with characteristic panache, the same programme was scheduled to be repeated no fewer than three times on the following day at different locations around the Vale of Glamorgan, including Barry Island fairground. One wonders how audiences there will have reacted to the music – some of those passing the instrument on their way into the Wales Millennium Centre for an afternoon matinée of Andrew Lloyd Webber's Joseph and the Amazing Technicolor Dreamcoat looked thoroughly perplexed – but further performances will be given during the summer in Aberystwyth and Bangor, and at the National Eisteddfod. A thoroughly worthwhile project, and far more than just the novelty it might well have been.
The opening day of the festival concluded in the evening with a concert given by the BBC National Orchestra of Wales. Its wide-ranging programme focussed not only on composers who had been featured in earlier seasons of the Festival but also brought forward new work, including two world premieres. The concert began with Dobrinka Tabakova's Organum Light, a transcendentally beautiful meditation based on a mediaeval chant and scored for string orchestra. It might be in many ways be compared to Vaughan Williams's Tallis Fantasia; but whereas the Fantasia summons up echoing images of the spaces of a mighty Gothic cathedral, Tabakova's architectural structure is roofless and ruined, with a chill and etiolated atmosphere that is highly evocative.
In a similar manner, Pēteris Vasks's Vientulais Engelis (Lonely Angel), beginning with a solo violin rumination rising to stratospheric heights over held string chords, in some ways echoes Vaughan Williams's Lark Ascending; but again the music seems to soar into celestial regions, and sustained melodies rise to almost unbelievable pitches (Tamsin Waley-Cohen was impeccably assured here) with seemingly no pause at all for breath. The central section, where the orchestral strings play a chorale-like theme against violin arpeggios, breathes the same sort of atmosphere as the final section of Arvo Pärt's Tabula rasa. The whole of the opening material then returns before a tranquil conclusion. The piece might be thought too extended for its thematic content, but the music clearly needs this sort of room to expand and work its way into the ear of the listener, and the audience responded with both concentration and warm applause.
The first half of the concert concluded with the Welsh première of Steve Reich's Music for Ensemble and Orchestra, described in the programme as the composer's first orchestral score in thirty years. It did not appear that the composer's style had developed much in the intervening period. His earlier stark minimalism had mustered greater thematic variety with shifting colours and harmonies in the style of John Adams, but Reich's description of the piece as an 'extension of the baroque concerto grosso' was not really conveyed here. The composer dispenses with horns and timpani as part of his score, presumably wishing to avoid the romantic connotations that they might imply. He then fills out his middle register with two pianos (placed at the front of the stage here), whose repeated patterns seem to coagulate especially in the passages where both are playing together. There were moments, too, when the orchestral definition of rhythm seemed to slacken. Ryan Bancroft, conducting without a baton, seemed, however, to be fully in sympathy with the music and the actual playing was nicely detailed.
After the interval, the second half got off to a resounding start with Ben Wallace's Five Gifts for an Old Friend, here receiving its European première. This is ten minutes or so of sheer unadulterated fun, a piece described by the composer as 'the cheesiest, schmalziest, silliest music I could imagine'. As a set of variations, it comprehensively set out to parody Gershwin, Ravel, Khachaturian, Shostakovich and even Leroy Anderson – a piece which parallels William Schuman's orchestration of Ives's Variations on America for sheer cheek and which would wow audiences at the Last Night of the Proms. I had thoroughly enjoyed this composer's fantastically entitled Fryderyk Chopin's Psychedelic Technicolor 'lectro-Funk-Core Superstarlit Ultra-Throwdown on Op.28 No.4 given at the 2017 Vale of Glamorgan Festival. It was pleasure to once again make the acquaintance of his music. I had also welcomed Claire Victoria Roberts's Blue Lab at its first performance as part of the BBC Wales Composers' Workshop in 2018, and it was good to hear it again, although there remained my initial puzzlement about what the music was actually supposed to evoke.
Mark David Boden's Descent, a Festival commission receiving its first performance, also clearly had programmatic intentions – or at least the title strongly implied as much – but the composer refrained from explaining their significance in his notes on the music. In some ways the work appeared to be a continuation of some of the themes explored in his clarinet concerto of last year, a sort of downhill helter-skelter leading to an almost violent conclusion like someone falling into a ditch. These boisterous running passages surrounded a very beautiful clarinet solo which conjured up the atmosphere of nature. Robert Plane delivered it with the same sense of line that he had displayed last year in the concerto.
Two vocal items followed, both featuring not only the solo violin of Tamsin Waley-Cohen but also the voice of Elizabeth Donovan. She had created the role of Polly Garter in John Metcalf's operatic treatment of Under Milk Wood back in April 2014, and she now returned to repeat her 'aria' in a new orchestration by the composer, here receiving its world première. At the time of the première, I described in my review for this site the manner in which the melody returned as a sort of refrain throughout the score and noted that it was radiantly sung. Certainly there was then no difficulty, in the dryish acoustic of the Sherman Theatre, in hearing the words. Here, in the more resonant Hoddinott Hall, and with more prominent woodwind solos, the singer had to push her voice forward in a manner that sacrificed distinctive delivery of the text. Nonetheless the result was very beautiful, a most effective transformation of an operatic score which even in its original scoring for just four players had already packed a solid emotional punch.
In David Lang's simple song #3 the singer combined very effectively with the violin in the opening stanza, but then the music rode to ever more romantic heights culminating in a positive welter of orchestral sound. Elizabeth Donovan had to sacrifice meaning altogether in a desperate attempt to make herself heard. This is possibly a case where music written originally for a film simply fails to transfer satisfactorily to a concert performance without the assistance of microphones.
The concert concluded with Graham Fitkin's jolly Metal written for the reopening of the Royal Liverpool Philharmonic Hall in 1995, where the metal was designed to be played on untuned scaffolding bars; here it sounded for all the world like a Wagnerian anvil from Das Rheingold banging cheerfully away through a barrage of riotous orchestral rhythms.
This concert was a most auspicious launch for a week of events in the Vale of Glamorgan Festival. Full details can be found on the festival's website (click here) – which deserve support from audiences. If this support is forthcoming, we can look forward with confidence to a further fifty years of discovery.
Paul Corfield Godfrey