Switzerland Bach, B Minor Mass: Collegium Vocale Gent / Philippe Herreweghe (conductor), KKL Lucerne, 17.6.2019. (JR)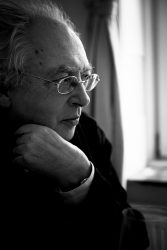 Dorothee Mields (soprano)
Hana Blažíková (soprano)
Alex Potter (countertenor)
Thomas Hobbs (tenor)
Krešimir Stražanac (bass)
This concert was not part of the Lucerne Festival (which starts later this summer) but funded by Migros Kulturprozent Classics as part of their series of concerts featuring international forces.
My fellow critic Agnes Kory heard this performance some days ago at the Barbican and I can do no better than refer to you to her review (click here); Agnes gives you the history of the work and, as a former cellist, highlights many of the highly accomplished instrumentalists. I will therefore give my impressions of the performance from my standpoint as a singer in a chorus, having sung this piece a number of times, concentrating more on the chorus and soloists.
First, I must agree entirely with Agnes, this was a performance oozing with religiosity, and none the worse for that.
Sadly, whoever decides these things (and it ought to be the conductor), we had to endure an interval. It breaks up the work; tension and concentration are lost. There are two sides to that coin: perhaps after an hour of Bach, everyone needs a break. Bar sales clearly count higher than the musical experience.
The soloists all sang along with the chorus (glancing at the choir at times for entries), full credit to them for that. I suspect they did not sing out with full force as they had to concentrate on their solos but Thomas Hobbs's tenor was more clearly audible than his fellow tenors. I felt that the two sopranos were too similar in tonal colour, despite their strikingly different appearance: Mields the redhead from northern Germany (with English roots?), Blažíková the quasi-Gothic rock singer from Prague. They melded their sound seamlessly.
I was more impressed with the men than the women. Alex Potter's countertenor was always a joy, with hardly a strained note. His 'Agnus Dei' was beautifully sung, full of feeling and a very pure sound. Thomas Hobbs's tenor was firm, secure, and always a delight, especially in the 'Benedictus'. Finally, Krešimir Stražanac's sonorous bass often stole the show, especially as his diction was the most expressive. He was given the 'Et iterum' section for effect; and his rendition of 'et in spiritum sanctum' was splendid, one high snatched note excepted.
The chorus were of the highest order, hardly needing to look at their scores, with glances at the conductor for starts and endings: Herreweghe does not need to mouth the words to such an experienced choir. And, as Agnes Kory said, Herreweghe's beat is perhaps not the easiest to follow; indeed with increasing age his arm movements have become limited, and his hand movements economical. His placing of instruments and singers was always most judicious, changing it to suit the part of the work when it became an eight-part chorus.
Tempi were slightly slow at times, but the fast passages were all taken at a fair lick, as in the thrilling 'Et resurrexit' and 'Et expecto'. The choir made 'Osanna' sound easy, which it is not. In 'Pleni sunt coeli' the choir's collective coloratura was most impressive.
The baroque instrumentalists were all on top of their instruments. Only the natural (valveless) horn player had to fight with his instrument at times, the instrument sometimes winning.
Finally, a most moving 'Dona nobis pacem' brought the work to its glorious close and a warm reception from the Lucerne audience. Vienna next stop.
John Rhodes