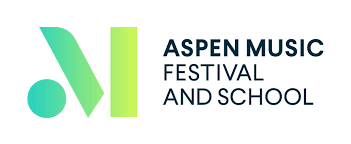 United States Aspen Music Festival [3]: Aspen, Colorado (HS)
12 July, Aspen Chamber Orchestra, Robert Spano (conductor), Benedict Music Tent
Hohvaness — Prayer of St. Gregory (Stuart Stephenson, trumpet)
Barber — Violin Concerto (Stefan Jackiw, violin)
Schumann — Symphony No.1 in B-flat major 'Spring'
13 July, Harris Hall
Philip Cashian — Leonora Pictures (Aspen Contemporary Ensemble, Timothy Weiss, conductor; Abigail Ensle, harp)
Copland — from 12 Poems of Emily Dickinson (Jessica Niles, soprano; Charles Prestinary, piano)
Mozart — Piano Quartet in E-flat major (Sylvia Rosenberg, violin; James Dunham, viola; Michael Mermagen, cello; Anton Nel, piano)
Shostakovich/Atovmyan — Five Pieces Arranged for Two Violins and Piano (Almita Vamos, violin; Renata Arado, violin; Rita Sloan, piano)
Schnittke — Moz-Art (Vamos, Espen Lilleslåtten, violins)
13 July, recital by George Li (piano)
Beethoven — 32 Variations on an Original Theme in C minor; Andante in F major; Piano Sonata No.21 in C major 'Waldstein'
Schumann — Vogel als Prophet, from Waldszenen; Carnaval, scènes mignonnes sur quartre notes
14 July, Aspen Festival Orchestra, Christian Măcelaru (conductor)
Schuller — from Seven Studies on Themes of Paul Klee
Tchaikovsky — Violin Concerto in D major (Esther Yoo, violin)
Jake Heggie/Christian Măcelaru — Suite from Moby-Dick
Copland — Four Dance Episodes from Rodeo
Three contrasting examples of this summer's Aspen Music Festival Theme — 'Being American', pieces by American composers in a range of flavors — enlivened Sunday's Aspen Festival Orchestra concert.
The American works framed a nice reading of Tchaikovsky's Violin Concerto in D major. An alum of the festival's school who has made her career so far in Europe, soloist Esther Yoo played with precision and deftness, if not quite the stirring drama that permeates Tchaikovsky's score. Conductor Christian Măcelaru, also an Aspen alum, drew carefully balanced playing from the orchestra, especially in the slow movement when members of the woodwind section took turns metaphorically dancing with the soloist.
The range of American music made the biggest impact.
The sound of the afternoon's finale, Copland's Four Dance Episodes from Rodeo, probably defines American music for most of us. Under Măcelaru's vital conducting, Copland's treatment of cowboy songs and folk rhythms seemed to distill our musical culture, ending with a rousing 'Hoe-Down'.
American-born Gunther Schuller brought his classical music training to bear on jazz in the 1950s. So did Gershwin before him, but as Schuller carved out a career in both genres he developed more sting to his harmonic and melodic palette. Three short pieces from his Seven Studies on Themes of Paul Klee, from 1959, opened the concert, the third of which broke into full-on, hard-edged jazz, and beautifully played.
Jake Heggie, who emerged in this century as a composer of vivid art songs and oft-performed operas, represents another aspect of American music. Măcelaru's own 20-minute compilation from the opera Moby-Dick demonstrated the composer's keen ear for scene-painting à la Richard Strauss and command of emotional triggers à la Benjamin Britten, but clearly dressed in American clothing. Having conducted the opera's premiere, Măcelaru impressively made a case for all of this. You could smell the ocean breeze in the beginning, and feel the presence of the great white whale in the final measures, while all along he outlined the central message — obsession.
Chamber music offerings in Harris Hall offered different kinds of contrasts. In a highlight of the afternoon, Copland's settings of four Emily Dickinson poems found soprano Jessica Niles and pianist Charles Prestinary caressing the inner beauty of both the music and poetry.
Then the ageless violinist Sylvia Rosenberg, surrounding herself with three old friends — Michael Mermagen on cello, James Dunham on viola, and Anton Nel on piano — gave a glimpse into what chamber music is all about. They relished Mozart's Piano Quartet in E-flat major as if they were gathered together in a living room. We got to eavesdrop, and could only be grateful.
British composer Philip Cashian's Leonora Pictures opened the program with a series of brief, pointillistic impressions of modern art, ably played by the Aspen Contemporary Ensemble with Timothy Weiss conducting, and featuring Abigail Ensle on harp. Equally tart, but much briefer and funnier, Schnittke's Moz-Art finished the afternoon, ribbing Mozart from a 20th-century perspective, with violinists Almita Vamos and Espen Lilleslåtten aiding and abetting. Earlier violinist Renata Araldo joined Vamos for a deliciously sweet suite showing the lyrical side of Shostakovich.
The evening recital introduced pianist George Li to Aspen audiences with a performance high on energy, often at the expense of subtlety.
Li can play anything, and he can apply those talents to making soft arpeggios bubble up like a mountain spring or goosing passages into ever-faster tempos. Beethoven's 32 Variations on an Original Theme in C minor showcased every aspect of his formidable technique. The 'Waldstein' Piano Sonata took off in a frenzy and let up only for the brief Adagio that separated the two outer movements. The Allegretto moderato of the finale felt more like vivace — thrilling to hear, but many details never registered.
The all-Schumann second half started with the three-minute 'Prophet Bird', which proved how persuasive Li can be when his work has a chance to breathe — but then he launched immediately into Carnaval, and took the 20 scenes as opportunities to show off his pianistic virtuosity. If he hadn't taken every forte as a signal to amp up to fortissimo (and fairly clangy ones at that), the results might have better resembled what Schumann was after.
Of the two encores, a breathless race through Liszt's 'La campanella' allowed for some real delicacy to shine through the sheer velocity.
What to say about the Aspen Chamber Symphony concert? The 5-minute opener, a luminous reading of Alan Hohvaness's Prayer of St. Gregory, fared the best. The solo trumpet, Stuart Stephenson, clearly and fervently pierced a soft carpet of resonant chords.
What followed was not the orchestra's finest hour. In the Barber Violin Concerto, music director Robert Spano let the orchestra overwhelm the slender sound of the soloist, Stefan Jackiw, who played artfully — at least what we could hear of him. The saving graces were Jackiw's lyrical fluency, and a ravishing oboe solo in the slow movement by Mingjia Liu, principal of the San Francisco Opera. In the rapid-fire moto perpetuo finale the orchestra's rhythmic interjections also lacked crispness.
Jackiw did not play an encore. (One wag suggested he should play the finale again, this time without the orchestra.)
Even worse, the Schumann 'Spring' Symphony in the second half plodded ponderously, lifeless. Listed at 30 minutes, it actually took 36. It must have been a heavy winter, because the 'spring' thaw seemed to take forever.
Harvey Steiman