United States Bernstein, Gershwin, Stravinsky, Tchaikovsky: Aaron Diehl (piano), Cleveland Orchestra / Roderick Cox (conductor), Blossom Music Center, Cuyahoga Falls, Ohio, 6.07.2019 (MSJ)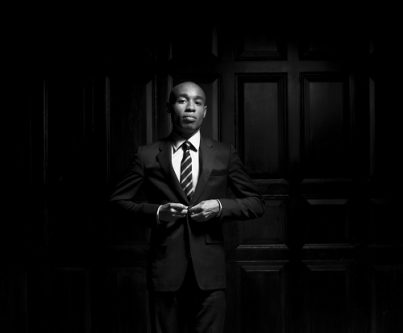 Bernstein – Symphonic Suite from On the Waterfront
Gershwin – Rhapsody in Blue
Stravinsky – Suite from The Firebird (1919 revision)
Tchaikovsky – 1812 Overture
Every summer the Cleveland Orchestra ventures up the Cuyahoga River to the area of the falls, in the Cuyahoga Valley National Park. There, the ensemble has its glorious summer home, the Blossom Music Center. The festival typically kicks off with holiday programming, including the ubiquitous 1812 Overture, which has oddly become a U.S. Independence Day favorite over the years, not least because of its firepower. But interesting musicians in key roles made this far more than a routine holiday concert.
I was skeptical going in to Aaron Diehl's rendition of Gershwin's immortal Rhapsody in Blue, having heard that the pianist makes his own 'elaborations' to Gershwin's solo part. After other glitzy attempts to 'jazz up' Gershwin's jazz-influenced but decidedly not-jazz concerto, I was expecting more of the same.
But that was not what Diehl was up to at all. Did he alter and reharmonize solo passages of the work? Yes. Did he ever meander away from the focus? Occasionally. Did he improve on Gershwin? Shockingly, in a couple places, yes. Did he open up ideas for discussion? Most definitely.
In addition to his keyboard talents, Diehl is also a composer, who performs in both classical and jazz idioms. Not having heard his Rhapsody in Blue previously, I cannot say whether his touches were improvised or composed (it seemed more the former), but they were never designed as flashy show-off moments, nor were they simply excuses to shove more notes and scales into a work already overflowing with them.
Rather, it was a thinking person's Rhapsody, which explored the implications of certain passages and patterns, and tinkered with the harmonic alchemy Gershwin whipped up. In places Diehl shaped connecting passages more effectively than in the original, which — for all its glorious melody — is a touch episodic. Conductor Roderick Cox coordinated closely with the pianist to strike a balance between reflective musing and youthful energy. Diehl played a Phillip Glass piece as a moody encore.
In his Blossom Festival debut, Cox was alert and incisive in the arresting suite Leonard Bernstein crafted from his score for On the Waterfront. Some young conductors make a lot of grand gestures that seem to have little to do with the actual sound being heard, but Cox didn't preen. His gestures, even when dramatic, were efficient and tightly controlled, with riveting intensity and focus as the result.
Cox's approach to the suite from Stravinsky's The Firebird was similarly crisp, more mindful of the composer's later aesthetic than of the fairy tale's romanticism. But there was rhythmic snap to emphasize the composer's phrases, and a wide range of dynamics, too. Frank Rosenwein's oboe solo sang seductively.
One of the most admirable things about the Cleveland Orchestra is the players' lively professionalism, even of a hackneyed piece that not even its composer loved. In the 1812 Overture, Tchaikovsky's craft was solid enough to make a sure-fire crowd pleaser, and given skilled direction and playing, it cannot fail to make an impact. Cox refused to run on autopilot, giving an overall shape, slowly building up aggressiveness, then — interestingly – delivering the Tsar's hymn near the end with lyricism instead of bombast. The orchestra dug in impressively, and the precisely timed cannon fire near the end made the fireworks following the concert almost anticlimactic.
Kudos to Cox, Diehl, and the orchestra for taking what looked like — on paper — a routine holiday concert, and turning it into engaging music-making.
Mark Sebastian Jordan