United States Wagner, Debussy, Janáček: Maria Mannisto (soprano), Ludovit Ludha (tenor), Seattle Symphony Chorale, Northwest Boy Choir, Seattle Symphony / Ludovic Morlot (conductor), Benaroya Hall, Seattle, 22.6.2019. (ZC)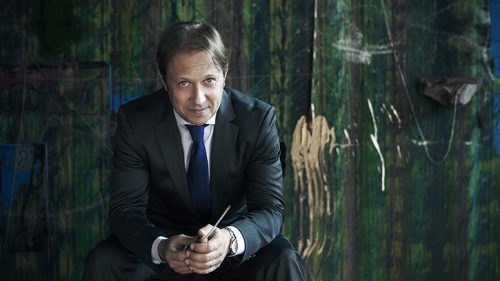 Wagner – Prelude from Tristan und Isolde
Debussy – Suite from Pelléas et Mélisande
Wagner – Liebestod from Tristan und Isolde
Debussy – Nocturnes
Janáček – The Eternal Gospel
Eight years ago, when Ludovic Morlot first raised his baton as music director of the Seattle Symphony, audience, musicians, and donors were uniformly optimistic at what might be in store for the orchestra's future. Morlot offered fresh change compared to his predecessor, who found acclaim in the form of impassioned, loud, and sometimes inconsistent renditions of both concert warhorses and lesser-known scores from mid-20th-century America.
In one major change under Morlot, the orchestra began commissioning and performing music from the world's leading contemporary composers. John Luther Adams was in; Samuel Jones was out. Supported by a strong staff and visionary CEO, the symphony took on new cultural relevance. Season-long reviews of Messiaen, Dutilleux, and others rekindled a spirit of adventure that had been long absent. And in New York City, Morlot led the ensemble in an acclaimed series of performances as part of Carnegie Hall's 'Spring for Music' festival. Above all else, the orchestra reached new heights of achievement.
In these final concerts as music director, Morlot granted the audience an opportunity to relive those qualities that made his tenure special and important. Love was the theme that united an intimate menu of Debussy, Wagner, and Janáček.
The first half comprised of a suite of orchestral selections from Debussy's opera Pelléas et Mélisande, bookended by the famous Prelude and Liebestod from Wagner's Tristan und Isolde — two operas overflowing with love and devotion. The second half featured Debussy's Nocturnes and concluded with Janáček's rarely heard cantata for orchestra and chorus, The Eternal Gospel.
With only a short pause, the Prelude to Tristan led directly into Pelléas. Both works are not only joined by love, but also by a shared historical lineage. Debussy had long admired Wagner, and when he finally set out to compose an opera of his own, he borrowed — sometimes directly — from his mentor's evocative sound world and architecture, and basked in his musical themes. In a highly effective approach, Morlot reinforced this connection by closely connecting Pelléas with Tristan. In the performance, Wagner yielded to Debussy, which again yielded to Wagner — in essence blurring any firm boundaries between the two.
Throughout this season Morlot has been exploring the connections between Debussy and Janáček, and in the second half, Morlot returned to this juxtaposition with the former's Nocturnes and the latter's The Eternal Gospel. The three tone poems of Nocturnes were the first major orchestral works Debussy composed after Prélude à L'Après-midi d'un faune. Each section — Nuages (Clouds), Fêtes (Festivals), and Sirènes (Sirens) — evoke colorful settings. Morlot has always been a great Debussy conductor, and in his hands, aided by superb pacing, the composer's vibrant hues gleamed across all three movements. This was especially the case with Fêtes, which was brisk and driven. And in the final Sirènes, the Northwest Boy Choir offered a wordless chorus, which blended mysteriously with the orchestra, captivating the audience.
The Janáček closed both the concert and Morlot's tenure as music director, and it made an apt selection for the occasion; even departing, Morlot challenged the audience with a rarely performed work by a seldom-heard composer. The performance was detailed, but retained a natural expressiveness. And most of the time Morlot avoided the sentimental, overwrought histrionics that are the stock and trade of many conductors, and even given the work's gravity, the conductor's bracing, joyous reading made an ideal close.
But it was not quite the end of the evening. After the audience gave a sustained, emotive ovation of several minutes, Morlot led the musicians in a brief encore — an intimate and delicate version of Richard Strauss's Mondscheinmusik ('Moonlight Music') from his final opera Capriccio — a tender closing to a memorable eight years. From a grateful city, bravo and thank you, Maestro Morlot!
Zach Carstensen