United Kingdom Brahms, Mahler and Schumann: Mark Padmore (tenor), Paul Lewis (piano), Wigmore Hall, London 24.7.2019. (CSa)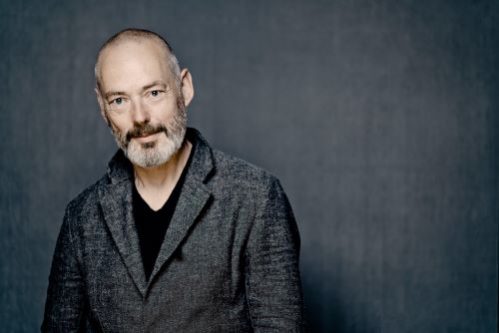 Brahms – 'Es liebt sich so liebich im Lenze'; 'Sommerabend'; 'Mondenschein'; 'Es schauen die Blumen'; 'Meerfahrt'; 'Der Tod, das ist die kühle Nacht'
Mahler – Rückert Lieder
Schumann – Dichterliebe Op.48
'When words leave off, music begins' wrote the nineteenth century German poet Heinrich Heine. This Wigmore Hall recital, in which two great artists came together to bring us the complex poetry of Heine and Rückert in songs by Brahms, Mahler and Schumann, the words were every bit as important as their musical settings.
For more than twelve years, the tenor Mark Padmore and pianist Paul Lewis have collaborated periodically in programmes of classic lieder. Padmore's light voice, superb enunciation and great intelligence combine with Lewis's sure touch keyboard precision. It is a perfect partnership based on a complete understanding of musical minds. Those accustomed to hearing Padmore in more spiritual mode – as Bach's Evangelist in the mighty Passions of St John or St Matthew, for instance – might find his occasional forays into German song repertory of the nineteenth and early twentieth century unfamiliar, and even disconcerting. He does not bring the honeyed lyricism of Fritz Wunderlich or Dietrich Fischer-Dieskau, but rather a clean, pure timbre – emotionally direct and expressively phrased.
The recital began with a group of six Brahms songs, composed between 1877 and 1814, which captured Heine's ironic and deeply sensuous verses of ambivalent love and bitter disappointment.
Cutting through Brahms's dark thick writing, Lewis provided a crystal-clear accompaniment as Padmore, his hands cupped before him as if to beckon the audience towards him, drew us directly into the heart of each poem's narrative. The bathing water nymph, basking under a golden moon and blue sky positively shimmered in a delicate account of 'Sommerabend', and sweet melancholy never flowed more freely than in the  poignant rendition of 'Meerfahrt'.
Mahler's Rückert Lieder in a version which had been re-ordered and transcribed for tenor voice, was beautifully sung and played. The final poem, 'Ich bin der Welt abhanden gekommen' ('I am lost to the world') was so touchingly performed that it was almost possible to put out of one's mind the voice of Dame Janet Baker in her famous 1969 recording accompanied by the New Philharmonia Orchestra under Sir John Barbirolli.
The second half of the evening comprised Schumann's Dichterliebe in its original version. In his setting of Heine's poetry, Schumann claimed that he had tried to become a poet himself by seeking 'to produce a resonant echo of the poem and its smallest features by means of a refined musical content'.  Padmore and Lewis worked together in perfect synthesis to fulfil Schumann's intentions, making it hard to know where the words ended and the music began.
Chris Sallon