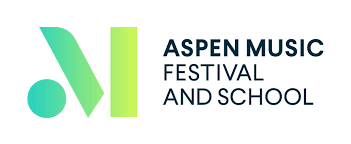 United States Aspen Music Festival [10]: Aspen. (HS)
16 August, Benedict Music Tent
Jonathan Biss (piano), Aspen Chamber Orchestra / Christian Arming (conductor)
Beethoven — Piano Concerto No.3 in C minor
Alan Fletcher — If on a winter's night a traveler
Brahms — Variations on a Theme by Haydn
17 August, Harris Hall
Foss — Time Cycle (Esther Heideman, soprano; Aspen Contemporary Ensemble / Timothy Weiss, conductor)
Dvořák — Four Romantic Pieces (Sylvia Rosenberg, violin; Anton Nel, piano)
Hindemith — Concert Music for Piano, Brass, and Harps (Ray Ushikjubo, piano; Festival ensemble / Per Brevig, conductor)
Beethoven — Quintet for Piano and Winds in E-flat major (Alex Klein, oboe; Michael Rusinek, clarinet; Nancy Goeres, bassoon; John Zirbel, French horn; Jonathan Biss, piano)
18 August, Benedict Music Tent
Mané Galoyan (soprano), Kelley O'Connor (mezzo-soprano), Seraphic Fire, Colorado Symphony Orchestra Chorus, Aspen Festival Orchestra / Robert Spano (conductor)
J.S. Bach — Gottes Zeit ist die allerbeste Zeit BWV106 ('Actus tragicus')
Mahler — Symphony No.2 in C minor, 'Resurrection'
Mahler's 'Resurrection' Symphony guaranteed a big finish to the Aspen Music Festival's 2019 season. A phalanx of more than 200 musicians sent a near-capacity audience in the 2,000-seat Benedict Music Tent into an Aspen evening that was as comforting as Mahler's magnificent choral finale.
Expanded to 133 instrumentalists, the Aspen Festival Orchestra took some time to find its focus. Two excellent soloists, the Colorado Symphony Chorus, and the splendid Seraphic Fire were luminous in the final 30 minutes of sonic splendor. Until then, conductor Robert Spano seemed more intent on keeping everything on the rails than in bringing out Mahler's many idiomatic touches.
Mezzo-soprano Kelley O'Connor applied rich sound and understanding of the text in 'Urlicht', Mahler's song that accepts the inevitability — and restfulness — of death, thus setting the tone for the finale's exultations. The orchestral background was hushed and expressive, the first time the performance really felt like a Mahler symphony.
Perhaps inspired by her singing, the first half of the finale caught the orchestral restlessness as it veered between nicely enunciated brass chorales and sonorous fanfares, prosaic marches that spread through the band, and reminiscences of the previous movements. Offstage brass ensembles — including a quartet of horns in slow unison fanfares outside the tent — contributed to the color. Midway through, the soft entrance of the chorus made the point that balm was coming. Soprano Mané Galoyan joined O'Connor to weave magic against the chorus and orchestra.
The final ten minutes exploited the sonorities of an inspired brass section and the interjections of a beautifully poised percussion row — high marks to timpanists Markus Rhoten and Bruce Leafman. Principal percussionist Cynthia Yeh's bass drum rolls and switches on the drum's rim created an underlying dread, all finishing with a mighty sound.
Such a conclusion was hard to see coming for the first three movements. The notes were there, but Mahler's message went missing as gesture after gesture went uninflected. The opening movement veered only slightly from a middle ground, rather than careening through big contrasts of style. The second movement's ländler might have achieved its goals with more of a lilt, and the third movement Scherzo, instead of a scary, sudden scale descending through the orchestra, thudded to an inglorious conclusion.
Seraphic Fire opened with a lithe and shapely performance of J.S. Bach's early cantata, Gottes Zeit ist die allerbeste Zeit, which transmits a more compact version of Mahler's message. As it turned out, bracketing the concert with voices proved to be a godsend.
In Friday's Aspen Chamber Orchestra concert, conductor Christian Arming seemed intent on smoothness, and he achieved that, sometimes at the expense of going for thrills.
In Beethoven's Third Piano Concerto, Jonathan Biss used crystalline tone and firm gestures, and found magic in the Largo, which unfolded with unhurried care and expressive control of dynamics. The outer movements bounced along nicely, and Biss's cadenzas emphasized Beethoven's eccentricities with flair.
The second half opened with If on a winter's night a traveler by Alan Fletcher (Aspen's CEO) that debuted here in 2015. The glossy score, well-crafted and sonically engaging, played against an impressionistic black-and-white film by Bill Morrison that obsessed over objects unrolling (like life does, obviously).
In Brahms's Variations on a Theme of Haydn, there should have been more excitement, but Arming set such a slow pace that it robbed the score of much of its life. Listed at 17 minutes, Arming took 21. This journey offers more of a charge if it's not taken 10 miles an hour under the speed limit.
Saturday afternoon's chamber music program demonstrated different directions in two eras. In this case the Romantic era won.
The contrast between Dvořák's Four Romantic Pieces — sweetly rendered by violinist Sylvia Rosenberg and pianist Anton Nel — showed how far expressiveness developed since Beethoven's early Quintet for Piano and Winds in E-flat major, played well by Biss and an A-list of faculty regulars.
The winds won the 20th-century comparison, though. Hindemith's Concert Music for Piano, Brass, and Harps, written in 1930 for the Chicago Symphony's brass section, communicated its harmonic complexity under Per Brevig's baton. Lukas Foss's Time Cycle (1960) proved to be a relic of an era in which American music was resisting a way out of outré mid-century thought. Soprano Esther Heidemann ably voiced the jagged melodic line, but it wasn't enough to forget the composer's excesses.
Harvey Steiman