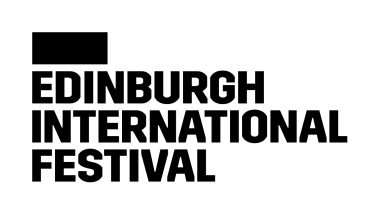 United Kingdom Edinburgh International Festival 2019 [4] – Beethoven, Lutoslawski, Debussy, Fauré, Mendelssohn: Sheku Kanneh-Mason (cello), Isata Kanneh-Mason (piano), Queen's Hall, Edinburgh, 7.8.2019. (SRT)
Beethoven – Variations on 'Ein Mädchen oder Weibchen', Op.66
Lutoslawski – Grave
Debussy – Sonata in D minor
Fauré – Élégie, Op.24
Mendelssohn – Cello Sonata No.2 in D major Op.58
Last month I was lucky enough to attend the Verbier Festival for the first time, and one of their chamber music mornings featured Sheku Kanneh-Mason performing exactly the same programme as this one. In Verbier, however, he performed it alongside George Li on the piano and, while everything about it was perfectly fine, Li and Kanneh-Mason weren't quite on the same interpretative page for each piece, and you could tell they hadn't been working together very long.
For this Edinburgh concert he teamed up with his sister and, in advance, I wondered what a difference that would make. Of course, it would be too easy to say that he and his sister are more intuitive together, and that there'd be more of a sense of communication between them, wanting to draw the same thing from every piece because they know each other so much better.
Inconveniently, however, it happens to be true. There was a sense of ease and lyricism to this performance that I never sensed in Verbier, and right from the off there was more of a sense of ease and understanding between the siblings (which, admittedly, is hardly surprising). That didn't mean they were always doing the same thing, but it did mean that piano and cello were always pointing one another up. In the Beethoven, for example, Isata's piano line was lithe and buoyant throughout, its grace contrasting with Sheku's rather serious approach, with every line of emotion etched on his face. Rather than distracting from one another, however, the opposites complemented one another, and the moment where they were in most agreement – the intense minor key variation towards the end – sounded like the culmination of the piece as a consequence. Likewise, the downward plunging of the cello line in Fauré's Élégie was like dark mahogany in contrast with the piano's lighter cantabile, but the match was perfect, and the brooding darkness of Lutoslawski's Grave felt like it was emanating equally from both instruments with gathering seriousness.
Sheku, in particular, has hit the big time quickly, and I have heard several critics remark that for him it has been too much too soon. There may be some truth in that, but he has definitely acquired some artistic insights of his own into his repertoire and, on top of that, there was genuine craftsmanship on display in his Debussy, with filigree arabesques in the cello sitting against the gentle tolling of the piano line, conjuring up a beautiful sound picture that found its climax in the rhapsodic, spiralling finale. Likewise, both siblings were in their element in Mendelssohn's exuberant sonata: the upward-leaping euphoria of the first movement was intoxicating, as was the joyful finale, but I also loved the delicacy of the scherzo and the gorgeous, big sound of the spreading chords at the opening of the slow movement. Maybe both Kanneh-Masons still have the space to go a bit deeper into their music, but that is an exciting prospect for the future. At any rate, they're still dashed impressive today, and a great pairing to boot.
Simon Thompson