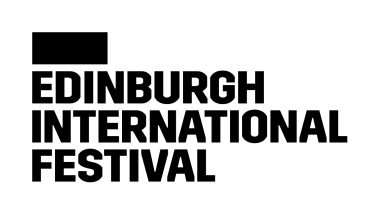 United Kingdom Edinburgh International Festival [13] – Puccini, Manon Lescaut (in concert): Soloists, Chorus and Orchestra of the Deutsche Oper Berlin / Donald Runnicles (conductor), Usher Hall, Edinburgh, 22.8.2019. (SRT)
Cast:
Manon – Sondra Radvanovsky
Des Grieux – Jorge de Léon
Lescaut – Thomas Lehman
Geronte – Carlos Chausson
Edmondo/Lamplighter – Ya-Chang Huang
Singer – Anna Buslidze
Edinburgh-born Donald Runnicles is one of Scotland's most successful musical exports. He used to be such a regular guest at the EIF that his lack of appearance one year prompted the foundation of a famous blog, and he was an extremely regular guest when he was chief conductor of the BBC Scottish Symphony Orchestra. However, he hasn't been at the EIF since his farewell concert with that ensemble back in 2016, so he was welcomed back as a hero tonight. Furthermore, his reappearance was in that of his other major role, the one he has held since 2009 as music director of Berlin's Deutsche Oper.
In fact, it was his orchestra that made the biggest contribution to this evening's success. Forget the stereotypes of German orchestras' cerebral intensity: these guys played this Italian score as though the Mediterranean was oozing out of every pore. The sparkle on the first act was so bright you'd have needed sunglasses, but then the strings softened delightfully for the first love duet, and they played the rococo pastiches of Act II without ever lapsing into parody. The strings seared their way through the Intermezzo with all their hearts and souls, and the brass and winds of the final act were as hot as the beating Louisiana sun. In short, it was a triumph, and skilfully controlled by Runnicles himself, who shaped Puccini's paragraphs and, critically, climaxes with just the right understanding of when to push forwards and when to hold back. Des Grieux's appeal at the end of Act III stands out, but the whole interpretation hung together beautifully.
Crowning the vocal performances was Sondra Radvanovsky's stunning portrayal of the title role. It is a huge voice, almost as though Turandot had turned up a few decades too early, and you would never believe that her Manon was an innocent or an ingénue; but she has an incredible ability to cut through an orchestra, even when they are going at full pelt, and this made her final aria nothing short of hair-raising. Unfortunately there was a bit of a void in Jorge de Léon, who sang Des Grieux with little focus and much bluster. The voice found itself a little more in the second half, but the inaccurate pitching of Acts I and II were hard work to listen to, and it didn't help that he was tethered to his iPad for most of his part. Admittedly he was a replacement, but so was Carlos Chausson, and he sang Geronte with bags of character and a roué's wink. Thomas Lehman had both colour and character as Lescaut, and the cameos were well taken, with a delightfully throaty madrigal singer and a lovely light tenor from Ya-Chang Huang. The chorus acted as well as they sang, proving that there is no substitute for an actual opera chorus in repertoire like this.
None of this has made me change my opinion that this is Puccini's worst opera, a bizarre sequence of psychological scenes that fails to grip my imagination and whose climax achieves more bathos than pathos. Still, as an evening of singing and playing, this was pretty darn good.
Simon Thompson
The 2019 Edinburgh International Festival runs in venues across the city until Monday 26th August. For full details click here.