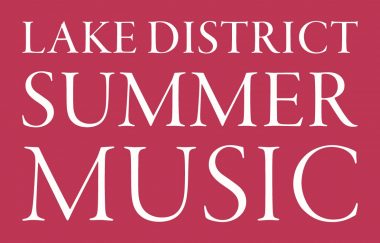 United Kingdom Lake District Summer Music [2]  – Barrière, Beethoven, Martinů, Clarke, Mendelssohn: Raphael Wallfisch (cello), John York (piano), Kristiana Ignatjeva (second cello). St. Thomas's Church, Kendal, Cumbria, 8.8.2019. (MC)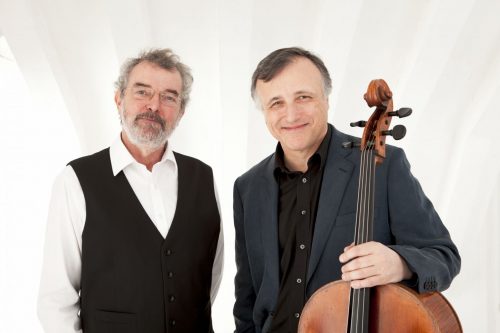 Jean-Baptiste Barrière – Sonata No.10 in G major for two cellos (1740)
Beethoven – Cello Sonata No.1 in F major, Op.5/1 (1796)
Martinů – Seven Arabesques, (1931, arranged for cello and piano 1932)
Rebecca Clarke – Rhapsody for cello and piano (1923)
Mendelssohn – Cello Sonata No.2 in D major, Op.58 (1842)
This is my second and final report from the Lake District Summer Music – International Festival. The festival, comprising of forty events across eleven venues, was drawing to an end and this final concert in Kendal left just two more events.
Renowned cellist Raphael Wallfisch opened the concert with a French Baroque work for two cellos. Barrière who worked at the court of King Louis XV wrote extensively for the cello which was in the process of succeeding the viola da gamba. Wallfisch chose Barrière's G major Duo Sonata a late work from 1740 and was partnered by second cellist Kristiana Ignatjeva. Immediately, I was struck by the freshness of sound and the subtle interplay of the two cellos. Especially satisfying was the stateliness of the Adagio and Wallfisch's effortless ornamentation.
Next Wallfisch was joined by pianist John York, his accompanist for nearly forty years, for Beethoven's First Cello Sonata. This is one of a pair of cello sonatas Beethoven wrote in 1796 for king Friedrich Wilhelm II of Prussia who was an amateur cellist. Beethoven's capricious mood changes held no fear for the duo and my highlight was the bold and ardent playing of the lively dance-like Allegro section of the first movement. Even more enjoyable was Martinů's Seven Arabesques, the first time I have heard them performed live. Originally written for violin and piano accompaniment in 1931 Martinů, who had moved to Paris, soon arranged them for cello; one of over thirty scores he wrote featuring the cello. Responding with imagination and resilience in this display piece Wallfisch revelled in the contrasting character of the seven movements.
After the interval I relished Rebecca Clarke's Rhapsody for cello and piano. A composition pupil of Sir Charles Stanford at London's Royal College of Music, Clarke a violist was one of the first women to undertake a professional performing career. A commission from American patron Elizabeth Sprague Coolidge the Rhapsody from 1923 is a stunning work that deserves to be heard far more often. Totally absorbed in the score Wallfisch and York produced twenty-five minutes of burning passion that was so deeply felt and I found myself wishing this performance was being recorded so I could hear it again.  Concluding the recital was Mendelssohn's Second Cello Sonata an early-Romantic work that runs a gamut of emotions. In a red-blooded performance especially striking was the chorale-like Adagio with York savouring the arpeggios and Wallfisch predominantly inhabiting his low register.
Worthy of special praise was Wallfisch's conspicuously beautiful playing, so well-focused throughout its range with such spectacularly rich tone production from his cello the 1733 Montagnana ex-Romberg. Assured and impeccably prepared Wallfisch makes everything look so easy. With the Rebecca Clarke and the Mendelssohn being such fervently emotional works, it would have made sense to have provided a contrast by placing the Barrière or another Baroque score between them rather than at the beginning of the programme.
It was some twenty-five years ago that I first saw Raphael Wallfisch play in concert and today the same four words 'a master at work' still apply.
Michael Cookson