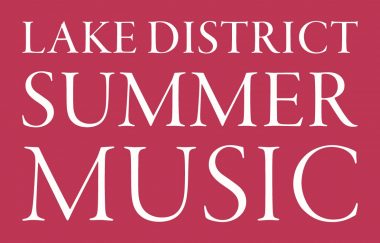 United Kingdom Lake District Summer Music [1] – Haydn, Ligeti, Brahms: Marmen Quartet (Johannes Marmen [violin], Ricky Gore [violin], Bryony Gibson-Cornish [viola], Steffan Morris [cello]), Hélène Clément [viola], Bartholomew LaFollette [cello]. St. Thomas's Church, Kendal, Cumbria, 5.8.2019. (MC)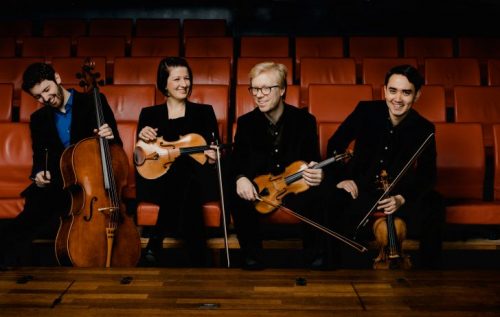 Haydn – String Quartet in C major, Op. 74, No. 1; Hob.III:72 (1793)
Ligeti – String Quartet No. 1 'Métamorphoses nocturnes' (1953-54)
Brahms – String Sextet No. 2 in G major, Op. 36 (1864-65)
Only last week I reported from five concerts over three days at Music at Paxton the Summer Festival of Chamber Music at Paxton House in the Scottish Borders. Now – as part of Lake District Summer Music'- I was at St. Thomas's Church, Kendal for a striking three work chamber programme. With the Marmen Quartet in quite outstanding form any initial fears that I might experience chamber music overload were entirely unfounded.
An ensemble founded in 2013 at London's Royal College of Music the Marmen Quartet opened the concert with Haydn's String Quartet (No.57) in C major. This is one of a set of six quartets written in 1793 at the composer's Vienna home that were split into two Op.71 and Op.74. Dedicated to Count Anton Apponyi, the quartets became known collectively as the Apponyi Quartets and were intended for Haydn's impending second visit to London. Soon settling into the C major score, the Marmen gave a performance which seemed focused on elegance and precision although it came at the expense of some of the 'Haydnesque' character, such as joy, wit and vivacity, that I see as being essential. Nevertheless, particularly holding my attention was the Andantino movement, played with seemingly effortless refinement and producing a discernable aching quality.
Next came Ligeti's String Quartet No.1 'Métamorphoses nocturnes' a reasonably challenging work from 1954, a time he was still living and working in Hungary under the severe restrictions of Soviet control. Ligeti consigned the quartet to a drawer until a more favourable political climate prevailed, and it finally received its premiere at Vienna in 1958. In a single continuous movement, it is divided into seventeen motivically connected sections, and combines with Ligeti's propensity for complexity and immense creativity. This is a work the Marmen clearly esteem and know intimately as its roster shows it has already performed the work on ten previous occasions this year. With cool accuracy and incisiveness the Marmen displayed elevated concentration and clearly relished the challenges of the complex writing with its recurrently changing emotions.
After the interval came my highlight of the evening Brahms's String Sextet No.2, a Late-Romantic masterwork. Here the Marmen were augmented by violist Hélène Clément and cellist Bartholomew LaFollette, adding richness to the glorious sonority. Occasionally known by the subtitle 'Agathe' the sextet is named after Agathe von Siebold with whom Brahms was infatuated at the time of writing and became engaged. Impeccably prepared the Marmen with assured control played with a high level of intensity giving a performance that felt totally unmannered. In this multi-faceted score, the undertow of torment revealed by the Marmen was entirely compelling. In truth it's hard to imagine the Sextet No.2 being played better.
Throughout the Marmen demonstrated a quite remarkable level of ensemble, benefiting from an attractive tone from the instruments. It felt like a special privilege to be in the audience at this Marmen Quartet concert.
Michael Cookson
For more about Lake District Summer Music click here.