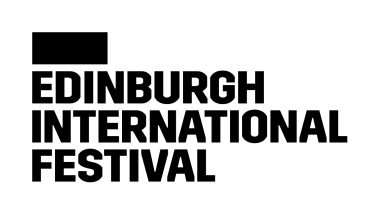 United Kingdom Edinburgh International Festival [9] – Elgar: Natalya Romaniw (soprano), Catherine Wyn-Rogers (mezzo-soprano), David Butt Philip (tenor), Roderick Williams (baritone), Edinburgh Festival Chorus (director: Aidan Oliver), Hallé / Martyn Brabbins (conductor), Usher Hall, Edinburgh, 18.8.2019. (SRT)
Elgar – The Kingdom
Back in 2016, Elgar's Apostles was my surprise hit of the Festival, the RSNO's luminescent performance stripping off the barnacles and making me hear marvellous things in it that I hadn't encountered before. It's exciting to see its successor back in the festival, then, and with an orchestra that's intimately connected with Elgar's music.
And what a wonderful band the Hallé are! Any orchestra that can play Wagner and Elgar with equal success have to be considered superstars and, for once, the link between Elgar and Wagner sounded very real tonight. I don't lightly invoke the name of Parsifal, but The Kingdom is a sacred drama, and the link with Wagner's final work seemed palpable. Of course, The Kingdom has no staging so can be no Bühnenweihfestspiel, but the rosy soft halo around the strings shimmered with delight, and the beauteous colour of the winds was superb. It made me think that Bayreuth wasn't too far away.
A top-notch cast of soloists was assembled, crowned by the superb Natalya Romaniw, whose big, rich soprano filled the hall with the most luxurious sounds in 'The sun goeth down'. Mezzo Catherine Wyn-Rogers tipped her a congratulatory wink at the final applause, and boy was it well deserved! Wyn-Rogers herself made for a mature contrasting mezzo, and David Butt Philip sang the tenor part with a glowing, heroic tone. Roderick Williams made a wonderfully humane Peter, too, albeit ever so slightly stretched on top.
The Edinburgh Festival Chorus were on their finest form, too, singing each of Elgar's turba choruses with enormous power and with the highest levels of clarity in the densely layered choruses. New chorus master Aidan Oliver has had a great impact on them: how wonderfully they're singing at the minute!
Sir Mark Elder himself was due to conduct this performance, but illness forced his cancellation, and Martyn Brabbins made for an excellent replacement. Brabbins has just celebrated his 60th birthday, and he conducts The Kingdom with the authority of somebody twice his age but the energy of someone 30 years younger. He shapes the work superbly, getting the most out of the huge forces at his disposal, and he crafts a quietly spiritual atmosphere to the whole piece that I found wholly convincing. I didn't think this could top the 2016 Apostles, but at the very least it runs it even.
Simon Thompson
The 2019 Edinburgh International Festival runs in venues across the city until Monday 26th August. For full details click here.