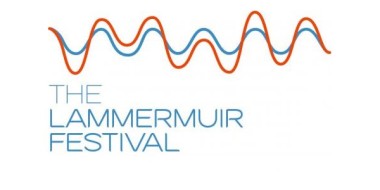 United Kingdom Lammermuir Festival 2019 [3]: Various ensembles and venues, 20-22.9.2019. (SRT)
20 September
Of Nights and Dreams: Tom Poster (piano), Holy Trinity Church, Haddington
21 September
1. Mozart, Schubert: Maxwell Qt, St Anne's Episcopal Church, Dunbar
2. Brahms: Maxwell Qt, Danny Driver (piano), Dirleton Kirk
3. Chaplin in the Jazz Age: ZRI, The Brunton, Musselburgh
22 September
1. Ravel, Messiaen: Steven Osborne (piano), Jean Johnson (clarinet), Viviane Hagner (violin), Philip Higham (cello), Dirleton Kirk
2. Bach, Vivaldi, Handel: Dunedin Consort, John Butt (director), St Mary's Church, Haddington
Even in Scotland we have had a glorious weekend of weather, the only melancholy touch coming when the BBC weather lady said that this would be the last warm day of the year. What wonderful timing for the Lammermuir Festival! Normally at this time of year I am welcoming it as one of the few cheerful things about the turn of the season, so how lovely to experience it in the sunshine for once, the rolling hills and golden fields of East Lothian glowing in the autumn light as we audiences travel from one remote country venue to another.
The festival has a proud identity in its local community, and they are also proud of the way they build their long-term relationships with artists. One of those is the Maxwell Quartet, a group of musicians who met at the Conservatoire in Glasgow and whose star is in the ascendant. One of their USPs is the way they combine 'classical' repertoire with traditional music (you can hear them do it on their recent debut CD) and they did the same in their morning concert in the coastal town of Dunbar. The arrangements are warm and fun, and they made great companion pieces with Mozart's Hunt quartet, played with bounce and warmth. Schubert's Death and the Maiden, on the other hand, was dark and dramatic, helped by touches like minimal vibrato in the second movement and a touch of mania to the closing tarantella.
In a busy day for them, they teamed up with pianist Danny Driver in the hamlet of Dirleton, on the other side of the county, where they joined forces to play Brahms's F minor Piano Quintet. Driver is a force of nature at the keyboard, and there was dramatic impetus to spare in this swirling, unstoppable performance which never seemed to rest until its final moments. Driver preceded this with Brahms's four Opus 119 piano pieces which showcased his ability to build a convincingly argued paragraph while also finding the pieces' lyricism.
Speaking of pianists, another regular festival visitor is Tom Poster, who curated a lovely late night programme 'Of Nights and Dreams' in which he played a series of nocturnes by the likes of Grieg, Poulenc and Chopin (and one of his own), interspersed with his own arrangements of songs from The Great American Songbook. They were a treat, often sounding warm and inviting, but some, such as Cole Porter's 'So in Love', verged on the abstract at times. As a unity the recital worked really well: who cares if 'Moon River' isn't really about the night? As is typically the case with the Lammermuir Festival, the small audience listened with unique focus, and the feeling of being surrounded by the gathering night fostered a miniature sense of solidarity as we listened to Poster's thoughts on it.
But the festival's favourite pianist is surely Steven Osborne, who is also a festival patron. Not content with playing Beethoven's last three piano sonatas earlier in the week, Osborne teamed up with Jean Johnson (clarinet), Viviane Hagner (violin) and Philip Higham (cello) to play Messiaen's Quartet for the End of Time, back in Direlton Kirk, and this time packed out. This was probably the highlight of the weekend for me, and for many festival patrons. The four players tapped into the transcendentalism of Messiaen's score in a manner that held the audience spellbound, and the focused surroundings of the small church undoubtedly helped. The two long 'Louange' movements, sustained beyond what you would believe to be possible, sounded extraordinary in their contemplative depth, while the syncopations of the 'Dance of Fury' made for a stunning contrast, their flawless unisons showcasing the players' dynamism. They preceded it with a radiant Ravel Piano Trio, with a finale of bell-like clarity and a Pantoum of terrific energy; but Ravel's pellucid textures shone clearly throughout, not least in a first movement of tremendous subtlety.
Scotland's own Dunedin Consort have been in residence all week playing Bach's Brandenburg concerts with some concertos by Handel and Vivaldi for context. The ones I have heard have been dazzling, if perhaps unnecessarily crammed: this concert featured eight concertos in total, and it wouldn't have lost much if two had been shaved off. Never mind: the playing glistened, particularly the trumpeter in Brandenburg 2 and leader Cecilia Bernardini whose playing dazzled in the concertos for Vivaldi's Opus 8. Alexandra Bellamy brought voluptuous tone to Vivaldi's oboe concerto, and I was impressed with how light Butt's touch is when directing the Brandenburgs. His Handel, on the other hand, was satisfyingly beefy, with some chunky tone and argumentative bulk to two of the Opus 6 concertos.
And for something completely different, the five musicians of ZRI (Zum Roten Igel, named after Brahms's favourite tavern in Vienna) wowed us with an evening of east-European inflected music, featuring some dazzling klezmer and some ear-popping gypsy tunes, led with improvisatory brilliance by Ben Harlan on the clarinet, but sharing the honours almost equally with Max Baillie on the violin and Matthew Sharp on cello, who also doubled as vocalist for a couple of Depression era songs. The main focus was their live accompaniment to Charlie Chaplin's film The Adventurer, which worked really well, but even more effective were their dazzling free-standing musical numbers, including Yiddish songs but also, best of all, the most swinging account of Brahms's first Hungarian Dance that you're likely to hear. After a day of Mozart and Schubert, it was a reminder of how wide the festival's scope is.
Maybe not quite all of human life is there, but the Lammermuir Festival is riding high in this, its tenth year. They have really cracked the formula to what makes them successful, namely the highest quality music in venues that are either beautiful or quirky (or both). It has become an unmissable part of Scotland's annual musical calendar, and autumn is now almost unthinkable without it.
The 2020 Lammermuir Festival runs from 11-21 September.
Simon Thompson