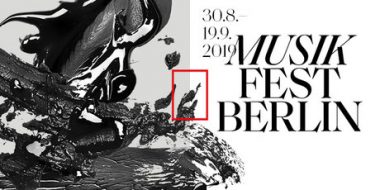 Germany Musikfest Berlin [8] – Berlioz: Kate Lindsey (mezzo-soprano), Andrew Staples (tenor), Shenyang (bass-baritone), Berlin Radio Chorus (chorus master: Gijs Leenaars), Berlin Philharmonic Orchestra / Daniel Harding (conductor). Philharmonie, Berlin, 13.9.2019. (MB)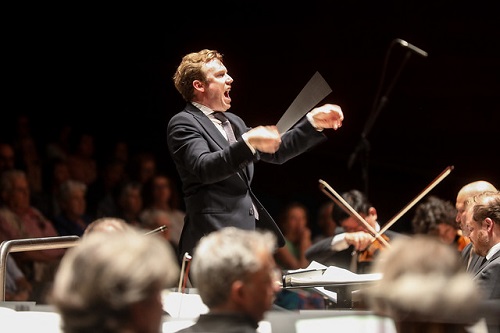 Berlioz – Roméo et Juliette, Op.17
It is perhaps unavoidable, if nonetheless undesirable, that, on going to Berlioz performances, I still find myself thinking of Sir Colin Davis and how what I am about to hear will likely fail to match up. (I do the same for Mozart too, perhaps with greater reason.) Unavoidable or no, there was no need to worry on this particular occasion, for Daniel Harding's Roméo et Juliette with the Berlin Philharmonic proved a wonderful, in many respects outstanding, performance from beginning to end. Harding's understanding and communication of that understanding spoke throughout, without ever drawing attention to itself; so too did his rapport with the Berlin musicians, and their evident delight in this often miraculous score.
The first movement started as it meant to go on, imbued with exhilarating energy, with a nervous physicality to the string playing that had one feel rosin fly from the bows. During the introduction, as indeed the movement and work as wholes, the instruments truly 'spoke', as truly as any words, recitativo accompagnato transformed into the symphonic.  The Prologue brought bubbly woodwind and beautifully balanced choral singing to the fore, narrative, verbal or otherwise, as keen as commentary, insofar as the two may be distinguished. Kate Lindsey's velvety mezzo proved a perfect foil for the small choir (the larger choral complement still waiting in the wings). So too, in the 'scherzetto' section, fully reprising yet never merely repeating the energy of the opening, did Andrew Staples' brief, yet valued, contribution.  This is Berlioz's doing, of course, yet it still requires performance: the excellent sense of the composer's metanarrative to Shakespeare came across as clearly and as meaningfully as I can recall. The movement closed with all the neo-Gluckian dignity one could ask for – and then some. 'Montagus, domptés par les douleurs, se rapprochent enfin pour abjurer la haine, qui fit verser tant de sang et de pleurs.'
The purely orchestral drama of the second movement fared just as well. Its opening yearning, 'Roméo seul', fully justified Wagner's enthusiasm and admission of its influence upon Tristan. Here, as elsewhere, Berlioz's legacy to his colleague – it was never an easy relationship, which reflects upon both composers – was shown to be far more than the 'mechanical means' of which Wagner wrote, somewhat damning with restricted praise, in Oper und Drama. This was poignant, deeply moving. The Capulet ball naturally echoed its counterpart in the Symphonie fantastique, as well as declaring kinship with the soundworld of Benvenuto Cellini, but there was no doubting the particularity of these events, their own character and momentum; nor was there any doubt of the players enjoying themselves, dancing metaphorically. The 'nuit sereine' that followed first offered a suggestive instance of spatial drama, the orchestra in the foreground, departing revellers offstage. The celebrated 'Scène d'amour' was as ardent as any I have heard, the wonder of young love palpable surely even to the most hardened of cynics. (Not I, Your Honour.) Harding's control of dramatic pace and reflection was once again noteworthy for never drawing attention to itself, apparently presenting the score 'as is'. I could not help but think Sir Colin would have admired it.
The Queen Mab scherzo benefited – it almost goes without saying, yet should not – from the greatest technical excellence, a welcome opportunity to revel in Berlioz's mastery of orchestration; yet its musicodramatic function is just as important, and proved just as impressively communicated. The fifth movement's processional and commentary were held in fine balance, so too the musical presence of Juliet's light that (may) have been extinguished. Its successor, 'Roméo au tombeau des Capulets', took us through its various stages, 'Invocation-Réveil de Juliette-Joie délirante, désespoir, dernières angoisses et mort des deux amants', with the keenest of imagination, almost as if the story and its retelling were new to us. The finale revealed in Shenyang a Friar Laurence of impeccable diction, dark-hued and often thrilling delivery, and great musical sensitivity. His air, 'Pauvres enfants' was direct, unfussy, an excellent foil for the orchestra around him. For Harding and the Berlin Philharmonic conveyed the movement's twists and turns with quicksilver response, the brass as imposing as the bass soloist when required. A magnificent close, the chorus at full strength, set the seal on a delightful evening. Berlioz does not always emerge the better for performers' struggles with his work; on this occasion, he unquestionably did.
Mark Berry