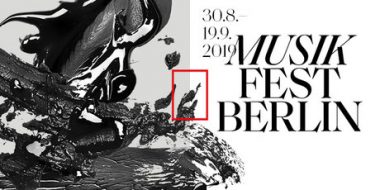 Germany Musikfest Berlin [6] – Beethoven, Bartók, and Boulez: Boulez Ensemble, Daniel Barenboim (piano, conductor). Pierre Boulez Saal, Berlin, 9.9.2019. (MB)
Beethoven – Sonata for horn and piano in F major, Op.17
Bartók – Sonata for two pianos and percussion, Sz 100
Boulez – sur Incises
Radek Baborák (French horn)
Karim Said, Denis Kozhukhin, Michael Wendeberg (piano)
Aline Khouri, Susanne Kabalan, Stephen Fitzpatrick (harp)
Lev Loftus, Dominic Oelze, Pedro Torrejón Gonzáles (percussion)
Two-and-a-half years after the opening of Berlin's Pierre Boulez Saal, in a programme climaxing in Pierre Boulez's sur Incises, the hall's resident Boulez Ensemble, drawn from members of the Staatskapelle Berlin and West-Eastern Divan Orchestra, returned, neither for the first time, nor, I suspect, for the last, to a work that seems almost to define not only the performing space, not only its memories, but just as much its potentialities. In that, it takes its leave from Boulez's own method of proliferation, his own pattern of works-in-progress, his own incomparable, endlessly proliferating legacy for all musicians and music-lovers, and indeed for all those interested in reimagination of performing spaces in the line of Boulez's cherished concept of the salle modulable.
First, however, came two other Bs: Beethoven and Bartok; and a third, that other presiding musical presence of the Boulez Saal: Barenboim. What a joy it was not only to hear Beethoven's Horn Sonata, Op.17, but to hear it in such an enlightened performance, from Radek Baborák and Daniel Barenboim. A horn call as forthright as it was perfectly judged of tone seemed the perfect way to open a new season: rooted not only in the Austro-German musical past, but in Beethoven, a prelude to next year's anniversary. (And if people do not like that prospect, they should, quite frankly, stop their childish posturing and grow up.) Barenboim's melting, post-Mozartian response reminded us why he stands as one of the very few great Beethovenians alive (indeed the only one, as conductor). A few first movement exposition smudges, of interest only to carpers, were banished upon the repeat. What mattered was Beethoven's spirit, revealed in a performance of perfect balance and tempo, the latter flexible, yet never drawing attention to itself in the subtlety of that flexibility. It was, above all, a performance grounded in harmonic understanding, without which all else will be in vain (and more than often is, in contemporary Beethoven performance). The recapitulation brought a fine sense of return, and some magically soft playing, Baborák's phrasing, here and elsewhere, to die for. A gravely beautiful, properly vocal Poco adagio quasi andante led to a finale that proved, again, quite perfectly judged in its post-Mozartian spirit. Darker passages told, albeit without exaggeration, in an account both poignant and ebullient.
It was a welcome occasion indeed to hear Bartók's Sonata for two pianos and percussion: not only as precursor to sur Incises, but also in relation to Peter Eötvös's Sonata per sei, heard the previous day at the Berlin Philharmonie's Kammermusiksaal. The first movement's opening, imbued with suspense, erupted in well-nigh Boulezian éclat; and again, although quite rightly, differently. This was to be a performance that surprised, even when one 'knew': that is to say, it was to be a performance in the emphatic sense, pianists, Michael Wendeberg and Denis Kozhukhin, and percussionists, Dominic Oelze and Lev Loftus, alike revelling in the potentialities of live thinking and communication. Bartók's music was made strange in the best sense, these fine musicians riding a defiantly untamed tiger and (more than) living to tell the tale. How inevitably. The score unfolded, grew, developed, taking in predecessors such as Beethoven and Bach in a sense extending far beyond the relative banality of 'influence'. Its spatial element, prophetic for Boulez among others, felt especially immediate in this space. Inevitability – not in the sense of dullness, but a 'rightness' that, in retrospect, could not have been other – characterised the slow movement too, the percussion processional joined by Wendeberg, then by Kozhukhin, in playing of almost Mozartian perfection (not only the pianists!) Form dramatically revealed itself; so too did the wildest, most compelling of night music. As in the Beethoven sonata, the final movement proved in every sense a finale, almost as fascinating to watch – for instance, how the percussionists, sometimes unexpectedly, shared their load – as to hear. Counterpoint lived and thrilled in a performance that was not remotely safe, and was all the better for that, culminating in a splendidly witty and beguiling close.
sur Incises has many roots: most obviously in the solo piano piece, Incises (written originally for the Umberto Micheli Piano Competition, with which Maurizio Pollini had a strong association). Boulez's first intention, as he explained in a 1998 interview, was to 'transform this piece into a longer one for Pollini and a group of instrumentalists, a kind of piano concerto although without reference to the traditional form.' Other ghosts reared their heads, though, such as Bartók's Sonata and Stravinsky's Les Noces. In this context, unsurprisingly, Bartók offered a strong point of departure – opening similarly, yet differently, de profundis – yet, as with so much of Boulez's music, it was his conception of serialism as open-ended, ever-expanding, that dazzled. The spatial element is, of course, crucial. Here, again, it was greatly assisted by the hall and its acoustic, enabling us not only to hear but truly to feel the interplay between the ensemble as a whole (a giant reinvention of the piano, one might say), solo lines, and differently constituted groups within: three groups, considered vertically, each of percussion, harp, and piano, and, horizontally, the three percussionists, the three harpists, and the three pianists. Here, in the line of Boulez's – and Barenboim's – beloved Parsifal, not only did space become time, both became music. The way a trill passed across all three piano keyboards, Wendeberg and Kozhukhin joined by the equally excellent Karim Said, would offer but one case in point. Magic squares sensual, musical, conceptual, above all thrilling played themselves out and reinvented themselves before our eyes and ears (the 'thinking ear', as the hall's motto has it). Whatever the antecendents, it was vividly clear that Boulez's own proliferating method of generation actually had little in common with either Beethoven or Bartók; likewise his, and Barenboim's, control of liminal suspense and propulsive release. The work, like the two that had preceded it, passed as if in no time, whetting the appetite for more, much more, in the weeks, months, years to come. This hall and the events within, then, continue as a work-in-progress, very much in Boulez's sense.
Mark Berry