2019 AUTUMN ENGLISH MUSIC FESTIVAL – AYSGARTH, NORTH YORKSHIRE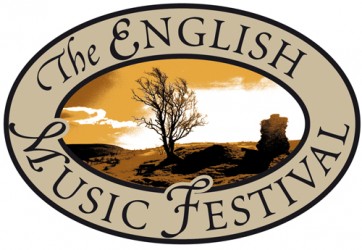 This year's Northern complement to the Dorchester-on-Thames English Music Festival takes place once more in the heart of the Yorkshire Dales in St Andrew's Church, Aysgarth, Leyburn DL8 3SR near the famous Falls. The programme over the weekend of 27-29 September 2019 is again confined (and 'confined' that is not really the word) to chamber music events.
As ever, the repertoire generously covered projects vitality in revivals and rarities. On Friday evening, the doughty and familiarly inspired duo of Rupert Marshall-Luck and Duncan Honeybourne perform Violin Sonatas by Bliss, Howells (No.3), Alwyn (Sonatina) and Elgar.
On the Saturday morning at the civilised hour of 11.00am Duncan again rejoices us, this time in Ireland (Sonatina), Dyson, Bainton (three pieces including two world premieres). The Afternoon and Evening Concerts step back a few centuries to address Blow, Purcell and Handel through Bethany and Peter Seymour (soprano and harpsichord). In the evening the Yorkshire Bach Choir directed by Peter Seymour again cover music from the same era.
The Sunday concerts revert to the twentieth century. There are songs by Finzi (Earth and Air and Rain), Gurney, Trimble, Warlock and Ireland These are sung by Elizabeth Thompson (soprano), Lorna Day (mezzo), Peter Lidbetter (bass-baritone) and David Jones (piano). A personal interest of mine, but nice to see that the early evening concert (the last one in the weekend) gives us some very rare songs by Josef Holbrooke as well as other music by Lambert (Li-Po poems), Holst (from the Humbert Wolfe cycle) and Walton for piano: James Geer (tenor), Andrew West and Ronald Woodley (piano).
Rob Barnett