United States Ravel, Lalo, Christopher Rouse: Cincinnati Symphony Orchestra / Louis Langrée (conductor), Cincinnati Music Hall, Cincinnati, OH, 19.10.2019. (RDA)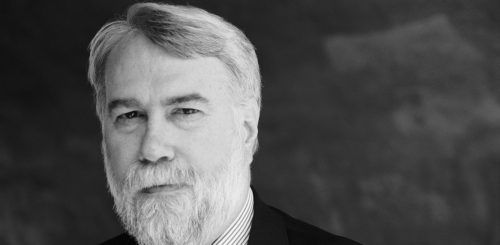 Ravel – Boléro
Lalo – Symphonie Espagnole
Christopher Rouse – Symphony No.6
Christopher Rouse's final work occupied the place of honor in this Cincinnati Symphony Orchestra program that began comparatively lightly, with an exciting reading of Ravel's Boléro, followed by a Lalo showpiece.
Conceived for the Spanish fiddler Pablo de Sarasate, Edouard Lalo's Symphonie Espagnole (1874) can seem suffocating, with its abundance of Gallic, pseudo-Iberian clichés so much in vogue at the time, yet now hopelessly out of fashion. True Spanish works — Albéniz, Falla, Turina, Granados, Mompou, Toldrà, Moreno-Torroba, Montsalvatge, Obradors, Rodrigo, and countless others — show up all too rarely in the programs of American symphony orchestras.
That said, violinist Guy Braunstein — former concertmaster of the Berlin Philharmonic and now an artist-in-residence with the CSO — was rousing in the solo role. His colleagues in the orchestra and conductor Louis Langrée were in total command, extracting every bit of Iberian fire from Lalo's overblown Spanish homage.
This past June, when Christopher Rouse completed his Sixth Symphony, barely three months before his untimely death from cancer at the age of seventy, he might have had a premonition about the end of his life being near. Though in more than one interview and program note he said that he would not explain what event in his life triggered the work's composition. Rouse's hermetically cryptic silence speaks volumes.
Similarly, the now somber, now nervous, now agitated, now elegiac tone says with rare profoundity what mere words cannot begin to convey. In four movements, the sections of Rouse's slow-fast-fast-slow structure segue into each other episodically — moments of reflective stasis contrast with blunt agitation, evoking life's vicissitudes. Massive tone clusters from the large brass section, augmented by startling percussive outbursts, are suddenly juxtaposed with passages of eerie near stillness underpinned by jittery activity in the lower strings. Cantabile passages for solo woodwinds and peaceful soli for flugelhorn alternate with massive statements.
The Cincinnati players gave a powerful, soulful performance, with Langrée at the helm heroically holding together Rouse's momentous creation. Whether the composer intended it or not, the storytelling speaks of a life nearing its end.
Rafael de Acha