United Kingdom Haydn, Brahms, Beethoven: Paul Lewis (piano), Royal Festival Hall, London, 16.10.2019. (CC)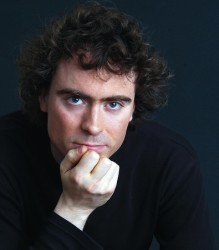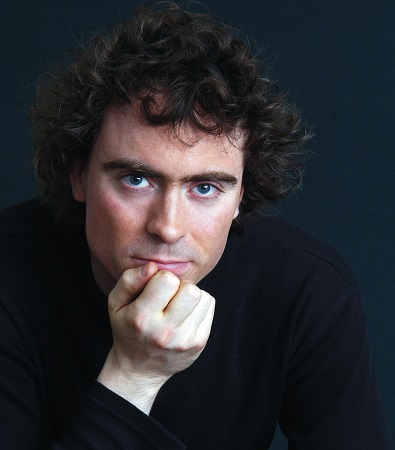 Haydn – Piano Sonata No.53 in E minor, Hob.XVI:34 (c1778)
Brahms – Intermezzos, Op.117 (1892/3)
Beethoven – 33 Variations on a Waltz by Diabelli, Op.120
Core Paul Lewis territory here: three giants providing three different, beautifully contrasted shades. The programme continues his exploration of juxtaposing Haydn sonatas with Brahms and late Beethoven.  Haydn's E-Minor Sonata Hob.XVI:34 only has an approximate date of composition (1778 or before; obviously we know its first publication date though, 1783). It begins with a Presto, and Lewis was keen to set out his store from the off: wonderful left-hand staccato for the opening, crisp and lovely. A slip early on notwithstanding, this was clean, effective Haydn, relishing the minor mode and, in particular, the enigmatic close to that first panel.
The best way to describe Lewis's Adagio might be 'sophisticated simplicity,' everything perfectly textured, eloquent and lovely, the right-hand line projected to perfection. Mozart's slow movements are often likened to arias from one of his operas; Lewis made Haydn's central movement like a touching scena from one of Haydn's opera. Phrases sighed away at their close affectingly before the finale, Vivace molto, innocentamente sparkled within its minor mode. Lewis seemed very aware of the composer's judicious use of the contrasting registers wherein the composer presents his themes, clearly identifying each stratum. Lewis's Haydn for Harmonia Mundi was an impressive affair (see review on MusicWeb International here). If there was an initial sense of Lewis settling in, the performance remained a reminder of Lewis's stature in this repertoire.
Late Brahms offered superb contrast, the autumnal middle voice melody of Op.117/1 (E flat) fully legato, gently rocking. The B flat minor second Intermezzo was gloriously unsettled, unfurling itself slowly but beautifully, like a petal opening to the sun. Lewis's musical intelligence worked hand-in-hand with his ability to conjure up autumnal colours in the more extended C sharp Minor third piece. Memorable.
Paul Lewis's Beethoven Sonata cycle for Harmonia Mundi was a major achievement. His supplement was the Diabelli Variations, a superbly recorded performance that was echoed in its majesty by this Royal Festival Hall account. Beginning with a really, really cheeky little turn, the theme was all innocence, no clue as to the profundities it holds within. How expertly Lewis varied his tone throughout, brightening wonderfully for the dotted first variation, lightening for the hand-alternating second and nailing the staccato of the curiously fragmented fifth (superbly managed). Throughout, Lewis kept us within the confines of late Beethoven while finding some post-Haydnesque humour that referred back to the very beginning of the evening.
The more extended variations took one to places of awe in just what Beethoven achieved from Diabelli's slip of a theme. The 14th variation was expansive, but one also heard the experimental aspect. Another aspect Lewis brought out was maximal contrasts between variations where Beethoven's intent surely was to shock (between variations 20 [andante] and 21 [allegro con brio]). And how crisp those short-crushed ascents to the barline in the famous 22nd (the one some link to Mozart's Don Giovanni 'Notte e giorno faticar').
No doubting Lewis's technique in this account of the Diabelli (variation 23 is a finger-twisting graveyard of lesser pianists), but it was in the three later slow variations (variations 29-31) that Lewis really touched our hearts, with the wonderful staccato of the fugue subject of variation 32 transporting us to a very different place.
It is, in the final event, that Diabelli Variations that will be what one takes away and cherishes from this recital despite some fine Brahms and chipper Haydn.
Colin Clarke
For more about Paul Lewis click here.