United States Pärt, Pergolesi, Barber: Molly Netter (soprano) Kate Maroney (mezzo-soprano), String Orchestra of Brooklyn / Eli Spindel (conductor), The Angel's Share, Green-Wood Cemetery, Brooklyn, 9.10.2019. (RP)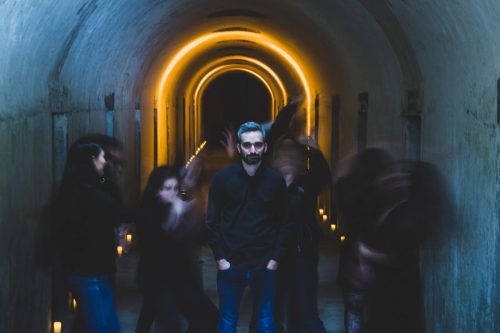 Pärt – Fratres
Pergolesi – Stabat Mater
Barber – Adagio for Strings, Op.11
Brooklyn's landmark Green-Wood Cemetery is no stranger to manifestations of grief. In introducing this concert with Eli Spindel and the String Orchestra of Brooklyn, Andrew Ousley, creator and curator of The Angel's Share series at Green-Wood, told the audience that it was envisioned as a meditation on grief, a universal experience that cuts across humanity. He described the three works as music of profound sadness, catharsis and, ultimately, hope. It is also music of exceptional beauty.
Although radically different in style – eighteenth-century Italian Baroque, mid-twentieth-century American Neo-romanticism and late-twentieth-century Estonian Holy Minimalism – the three works share a clarity of texture and structure well-suited to the acoustics of the tunnel-like Green-Wood Catacombs. Particularly in Avro Pärt's Fratres and Samuel Barber's Adagio for Strings, Spindel strove for clarity at the expense of tone, in keeping with the sensibilities of the former while heightening the emotional impact of the latter.
Fratres exemplifies Pärt's tintinnabuli style which evolved out of his mystical experiences with chant music. Composed in 1977, Fratres is in three parts with no fixed instrumentation, which permits it to be performed by different combinations of instruments. A set of variations on a six-bar theme, the work expresses what Pärt has described as the conflict between the instant and the eternal that coexists in all people. This version for string orchestra and percussion was finalized by Pärt in 1991.
Only nine minutes long, Fratres served as a prelude to the concert, immediately immersing the audience into an atmosphere of stillness. The work's complexity was belied by the purity of the performance.
Dead from tuberculosis at the age of 26, Giovanni Battista Pergolesi is known for two works, his comic opera La Serva Padrona and the Stabat Mater, composed in 1736 during the final weeks of his life. In his Stabat Mater, Pergolesi set a thirteenth-century hymn to Mary, which depicts her sufferings as she witnessed the crucifixion of her son Jesus Christ. Divided into 12 sections of solos and duets for soprano and alto, some observers derided it as being too cheerful.
In a 2014 review for Seen and Heard International, the late Stan Metzger perfectly described soprano Molly Netter's voice as 'white yet warm'. Words I wish that I would have penned, but five years later I would expand on it a bit. The upper range of her voice is indeed clear and vibrato free, but it is the middle that is so warm. Netter knits the two distinct registers together seamlessly, but it is the crystalline top that is so special and which she uses to such great effect. Surprisingly, her voice blended perfectly with the far plummier mezzo-soprano of Kate Maroney; their unison trills were marvelous. The beauty of Maroney's voice, coupled with her artistry and natural ease as a performer, is always a joy to experience.
Samuel Barber's Adagio for Strings, composed in 1936, was originally conceived as the second movement of his String Quartet. His arrangement of it for string orchestra was first performed by Arturo Toscanini and the NBC Symphony Orchestra in 1938 and quickly gained popularity. (Barber once groused that he wished his other music would be performed occasionally, but no doubt he appreciated the royalty checks from this cash cow.) The Adagio for Strings is indelibly linked to outpourings of grief and has been played at the passing of public figures such as US Presidents Franklin D. Roosevelt and John F. Kennedy, Princess Grace of Monaco and Diana, Princess of Wales.
If Pärt's Fratres was the prelude to this concert, the Adagio for Strings provided the space for a few minutes of reflection at its close. In the Pergolesi, the orchestra's sound had blossomed without ever sacrificing clarity, and Spindel had instilled the music with buoyancy. Some movements even had a sprightly, dance-like quality. For the Barber, Spindel opted for a lean sound, rather than the lushness so often associated with the work. Apart from occasional tuning problems in the violins and some angular phrases, it was a performance of singular beauty and intense emotion.
There are few performance venues in New York with an atmosphere and the natural beauty to rival the Catacombs at Green-Wood. The grounds are home to a fantastic collection of trees and shrubs that would be the envy of most arboretums, and the headstones and memorials are works of art. As you walk along a torch-lit path after a concert and approach the imposing neo-Gothic gatehouse, all of Manhattan glitters on the other side of the East River. It is, however, Ousley's discerning taste in music and musicians that draws people there for The Angel's Share.
Rick Perdian
For more information on The Angel's Share click here.