United States Rachmaninoff, Liszt, Nielsen: Marc-André Hamelin (piano), Cleveland Orchestra / Dima Slobodeniouk (conductor), Severance Hall, Cleveland, Ohio, 24.10.2019. (MSJ)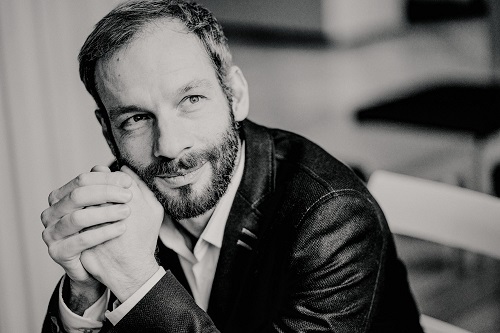 Rachmaninoff – Isle of the Dead Op.29
Liszt – Piano Concerto No.1 in E-flat major S.124
Nielsen – Symphony No.5 Op.50
A psychological thriller among symphonies, Carl Nielsen's Fifth hadn't been heard in Cleveland since 2006, when Herbert Blomstedt led a masterful performance. Its return is welcome, for few pieces build up so much tension, when done right. And many conductors don't touch it, because it has to be balanced to work its awe-inspiring magic.
It was a bold move for Russian conductor Dima Slobodeniouk to program the work for his Cleveland Orchestra debut. To make such a move, a conductor needs sheer nerve to focus the Fifth's intensity without hesitation. Happily, Slobodeniouk more than proved his mettle. In fact, if I dare say, it was even better than the Blomstedt outing 13 years ago. In the middle of the first movement, Slobodeniouk dared to push the boundary just a little bit further, when the snare drummer is charged with improvising as if he (or she) is trying to disrupt the performance. I recall Blomstedt holding the drummer back slightly, whereas Slobodeniouk let percussionist Mark Demoulakis careen to the brink.
With myriad interrelated tempos, Nielsen leaves no room for grandstanding. Some of Slobodeniouk's physical movements were large, but they also weren't calculated for effect. Each time the conductor gestured, there was a clear point, reflected in the orchestral result. Interestingly, Slobodeniouk did not get either a blended or a rich sound, but rather, more analytically bright, evoking perhaps Lorin Maazel, but without the exaggerations.
Though there were many moments of instrumental wonder throughout, the one above all others was the closing of the first movement, when Demoulakis stepped offstage with his snare drum, while Afendi Yusaf played an absolutely breathtaking clarinet solo onstage. I don't recall ever hearing a Severance Hall audience so still for such a long period of time. Everyone was caught in the score's strange spell.
Perhaps that was possible because a small percentage of the audience cleared out after intermission. (The Nielsen closed the program.) Those same audience members swooned and clutched their pearls over Franz Liszt's First Piano Concerto. I remain unconvinced that Liszt was a great composer, or even a particularly good one. Great arranger, yes. Great keyboard athlete, sure. Great showman, without question. But this concerto, which Liszt labored over for years and years, amounts to little more than a pleasant entertainment.
Liszt opens with a chromatic orchestral gesture that has the potential to pry open interesting nooks and crannies. But not knowing what to do with it, he simply repeats it, then intersperses some grand keyboard volleys. The piece does get better, achieving some tenderness in the slow movement, a bit of wit in the scherzo, and jolly fun in the finale.
Marc-André Hamelin has a tremendous technique, and he deployed the daredevil runs with consummate skill. He also has the grand tone that evokes Liszt's sense of theater, though there is a coolness in Hamelin's calculation that prevented the piece from boiling over. Slobodeniouk led an enthusiastic orchestra, though I wasn't quite sure why he conducted along with Daniel McKelway's clarinet solo. If only one instrument is in a duet with the piano, why not leave the two musicians to work it out themselves? to it? As an encore, Hamelin closed with a droll reading of Debussy's 'Général Lavine – eccentric' from Book II of the composer's Préludes.
To open the evening, Slobodeniouk took a broadly severe approach to Rachmaninoff's Isle of the Dead — perhaps unusual for a Russian conductor, given the famously lush score of his countryman. I would argue that there are other works by the composer that need similar tight control. Isle of the Dead is Rachmaninoff at his most focused, and can handle a little more adrenaline than it received here. The most compelling moment was a violin solo from acting concertmaster Jung-Min Amy Lee, who found intensity in the overall restraint. Still, it was a distinguished outing for a fine work, and Slobodeniouk's debut jumps into the ranks of the most memorable in recent years.
Mark Sebastian Jordan