Germany Mozart and Haydn: Julia Lezhneva (soprano), Berlin Philharmonic Orchestra / Ádám Fischer (conductor, piano). Philharmonie, Berlin, 4.10.2019. (MB)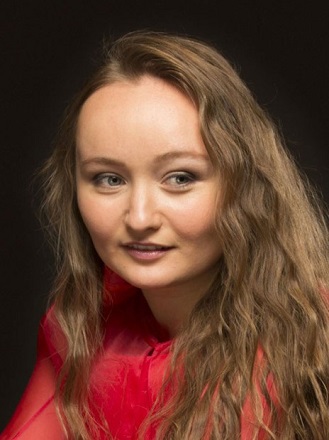 Mozart – Symphony No.36 in C major KV425, 'Linz'; Concert aria, 'Ch'io mi scordi di te' – 'Non temer amato bene', KV505
Haydn – Berenice, che fai? Hob. XXVIa:10; Symphony No.104 in D major, 'London'
When Sir Colin Davis returned to the LSO in the mid-1990s, he gave an interview in which he said that, as for most British orchestras, what was really required, in order to tackle their Achilles heel of depth of string tone, was to play more Mozart and Haydn. One is tempted to repeat the prescription, for orchestras and conductors alike, not just for depth of tone, but for basic formal understanding and communication, until one hears the results, after which one tends to conclude that many conductors should actually leave them well alone. Such was fortunately not the case here: whether for the Berlin Philharmonic, on excellent form, or for Ádám Fischer, at least in the first half. If, in the second, Fischer showed himself far too prone to mannerism, the minuet and trio of Haydn's 'London' Symphony the most grotesque offender, he also demonstrated beyond question that, when not indulging himself, he was able to lead intelligent and largely convincing performances of music by these two most indispensable, yet elusive, of composers.
Mozart's Linz Symphony is too often overlooked, bewilderingly so for a work of its stature. First performed by the BPO in 1936, under Victor de Sabata, the orchestra had not played the symphony since 2006, when Daniel Barenboim had conducted it. Its first movement introduction here opened with due C major pomp, Fischer navigating and communicating its darker side with audible appreciation of the role played by oscillation between major and minor modes in what Charles Rosen characterised as the 'Classical style', Mozart's chromaticism crucial in this particular case. Indeed, the secret of so much Mozartian sonata form was well treated in the first movement as a whole: how to balance and/or project the twin demands of balance itself and formal dynamism. A questing – and surprising – development contributed to that success, likewise a commendably fresh and vigorous recapitulation, even if it lacked the last few degrees of seemingly effortless tension in great accounts of the past (Davis, of course, Böhm, Walter, et al.). Antiphonally placed violins proved telling, as soon as it was possible for them to do so, which is to say long before the introduction concluded.
A fine, generative balance and/or dialectic also characterised the slow movement: in this case, between courtly, Salzburg serenade – strings, almost operatically eloquent, just as much as heavenly Berlin winds – and the Romantic angel of death, which already haunts Mozart's work here. (In truth, it always did.) Might it have been loved a little more? Perhaps, but relative sternness reaped its own rewards, Beethoven but a stone's throw away, for all the talk – not entirely unjust – we hear of his symphonism owing more to Haydn than to Mozart. The minuet was not free of mannerism, or at least of manner, but the mitteleuropäisch swing Fischer imparted to it was fine with me. What a relief, moreover, it was not to have it rushed. Was it an affectation to allot its trio to solo instruments? Doubtless, but it worked, in its way, and there was no doubting the excellence of the playing. A fleet finale fizzed as it must, counterpoint commendably clear. It could at times have been a touch more directed, more inevitable, though only by the standards of those elusive great performances of the past. In the here and now, there was much to enjoy. If the Mozartian smile finally revealed were hard-won, a little effort is no bad thing.
Soprano Julia Lezhneva joined the orchestra for two vocal works, either side of the interval. First up was Haydn's Metastasio setting, Berenice, che fai? Trumpets and drums left; flutes and clarinets arrived, Haydn's woodwind writing – and the Berliners' performance of it – reminding us just how close we stand here to The Creation. This was perhaps the highpoint of the concert for me, a vigorous, polished orchestral introduction very much setting the scene for the scena. Lezhneva, by turn imploring, vehement, and dignified, seemed to give everything. Ideally, one might have had a bigger voice, but only rarely did she sound parted. And that dignity, very much Haydn's own, although perhaps owing a little to Handel, to the vocal line, was truly the thing. If Haydn cannot match the luxuriance, or indeed the characterisation, of the Idomeneo Mozart, there was a vehemence here almost to match.
It was fitting, then, that the second vocal work would be Mozart's concert aria for Nancy Storace's Vienna farewell, 'Ch'io mi scordi di te? – Non temer, amato bene', KV 505, its words taken (more or less) from the Abbé Varesco's libretto for Idomeneo. One noted immediately the more personal tone from the Berlin violins even before Lezhneva's entry. The string tone Fischer favoured here was lighter: perhaps too much on the light side, at least for me, but anyway. His decision to play the piano part himself, however attractive the idea – Mozart probably did so, both in Vienna, and for a Leipzig Gewandhaus performance in 1789 – proved a decidedly mixed blessing, some passages a little skated over, and phrase endings oddly abrupt. Nevertheless, the music was beautifully sung and (orchestrally) played, phrasing otherwise exemplary. If there were occasions when the tessitura seemed to sit somewhat awkwardly for Lezhneva, she certainly made the best of it. I should certainly rather hear her in this music than the mannered, aspirated Cecilia Bartoli, who had given the two most recent Berlin Philharmonic performances of both vocal works (Haydn: 2003, with Simon Rattle; Mozart; 2006, with Barenboim).
Given Rattle's love for Haydn, I was surprised to see that the orchestra had not performed Haydn's final symphony since 1991, under Jeffrey Tate. (Its Berlin Philharmonic premiere had been sixty years earlier, the conductor no less than Wilhelm Furtwängler.) I wish, then, that my enthusiasm for Fischer's performance could have matched that of the audience. It had its moments, yes, but they were far from all positive. The first two movements came off best, the first's introduction more single-minded than that to the Linz, as befits Haydn's method here. The exposition proper was relished for precisely what it should be: as great a summation of eighteenth-century symphonic writing as Mozart's Jupiter. Fischer did not pull around the music, as is fashionable today; it emerged all the stronger for it. If he could not match the grandeur and magnificence of great performances of the past, such as Jochum, Boulez, Davis, and of course Furtwängler, that was not necessarily his aim. There was true purpose to the development, and the recapitulation sounded both known and surprising. What concision and rigour there is here: worthy of Webern (or rather Webern's is worthy of Haydn).
Fischer took the Andante swiftly, though not necessarily unduly so. There was space, just about, for detail to register without fussiness. Again, one could note the many differences between Mozart and Haydn – and why Wagner, for instance, tended to prefer Haydn's sonata and symphonic forms to Mozart's. I had heard grander accounts, but on its own terms, it worked well. Alas, it was with the minuet that things fell apart. Agogic accents, prolonged rests, interpolated grace notes: why, o why? It ended up stumbling rather than swaggering, or whatever it may have been Fischer was seeking to accomplish. The trio seemed to fare better at first, yet soon lost its pulse entirely. Haydn's finale was taken very fast: not in itself a problem, but must it have been so mercilessly hard-driven? Ultimately, even paradoxically, it ended up sounding more effortful than its counterpart in the Linz. There was no doubting the excellence of the playing, notwithstanding Fischer's repeated interpolation of grace notes that seemed to have strayed from a 'Hungarian'-themed café. Bizarre – and a great pity.
Mark Berry