Abay Kazakh State Opera and Ballet Theatre UK Debut
For one night only on Sunday 17 November the London Coliseum hosts the UK debut of the Abay Kazakh State Academic Opera and Ballet Theatre in a performance of two classic one-act ballets by Michel Fokine.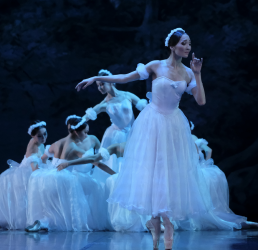 Chopiniana (later renamed Les Sylphides) premiered in 1893 but looks back to the style of the romantic era, which dance historian Lynn Garafola describes as Fokine's 'paradise of original innocence'. Considered revolutionary for its unity of music, choreography and linear narrative, as Les Sylphides, in 1912, it was for Cyril W. Beaumont 'the Romantic Ballet in excelsis'.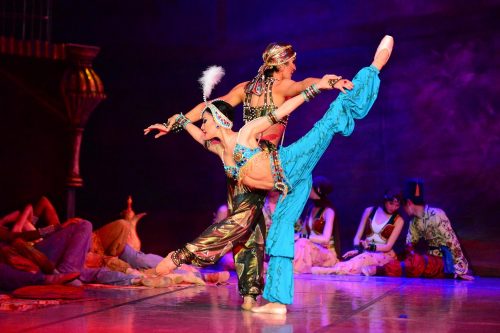 Scheherazade uses erotic, non-classical ballet movement in a tale from 'One Thousand and One Nights' first seen in Paris in 1910 with Ida Rubinstein and Vaslav Nijinsky in the lead roles of Zobeïde and the Golden Slave.
This production of Scheherazade by Abay Kazakh State Opera and Ballet Theatre includes new choreography by Italian choreographer, Toni Candeloro. Former soloist with Zurich Opera and the National Ballet of Cuba, Candeloro has created work for Alvin Ailey and Mats Ek. In 2012 he was guest choreographer with the Théâtre du Châtelet in Paris for an event focussing on Diaghilev's Ballets Russes.
Abay Kazakh State Opera and Ballet Theatre is Kazakhstan's oldest theatre. Dancers of the company mostly come from the Almaty Choreographic School, whose alumni were also seen in recent performances by Kazakhstan's Astana Ballet in the Linbury Theatre of Royal Opera House  (review click here).
The Abay Kazakh State Opera and Ballet Theatre's tour is supported by the Embassy of Kazakhstan in Great Britain and the Ministry of Culture and Sports of the Republic of Kazakhstan.
For more information, and to book tickets click here.
John O'Dwyer