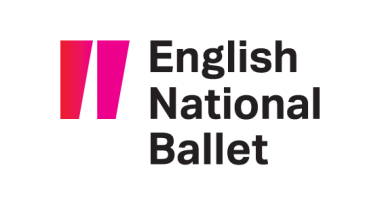 English National Ballet celebrates 70th Anniversary
London Coliseum
Friday 17 & Saturday 18 January 2020
www.ballet.org.uk
FOR A REVIEW OF THE PERFORMANCE ON 17 JANUARY CLICK HERE
As part of its 70th anniversary season, English National Ballet celebrates its history with three specially curated gala performances at the London Coliseum on 17 and 18 January 2020.
Showcasing the world-class talent of the entire Company, alongside the future stars of the ballet world from English National Ballet School, these performances include some of the most important and ground-breaking works that make up English National Ballet's diverse repertoire.
The gala performances will begin with a blend of film and performance. Using archive footage of English National Ballet, Dominic Best, who directed BBC documentaries Good Swan, Bad Swan: Dancing Swan Lake and Giselle: Belle of the Ballet, will create a special film which will dissolve into live performance on stage, with extracts from the following works to be performed:
Apollo, George Balanchine
Who Cares?, George Balanchine
La Sylphide, August Bournonville
Swansong, Christopher Bruce
Strictly Gershwin, Derek Deane
Playlist (Track 2), William Forsythe
Coppélia, Ronald Hynd
Dust, Akram Khan
Giselle, Akram Khan
Broken Wings, Annabelle Lopez Ochoa
The Sleeping Beauty, Kenneth MacMillan
Romeo & Juliet, Rudolf Nureyev
Carmen, Roland Petit
Three Preludes, Ben Stevenson
ENBYouthCo will also perform a short piece choreographed by their Creative Director, Richard Bermange.
The Gala performances conclude with a nod to English National Ballet's early years, with a performance of one if its signature pieces, Etudes by Harald Lander, first performed by the Company in 1955.
Also announced today, international dance star, Sergio Bernal will be joining the Company as Guest Artist for the 70th Anniversary Galas, performing Farruca (Three-Cornered Hat).
Tamara Rojo CBE, Artistic Director of English National Ballet said: 'Our 70th Anniversary Gala performances are a rare opportunity to showcase in one place a huge variety of brilliant work from our extraordinarily rich history. This will be a Gala that celebrates the sheer love of dance, both on and off the stage, that has been part of our vision from the beginning. Throughout the three performances we will be bringing together as many people as possible from the English National Ballet family, on stage and in the audience, to celebrate and give thanks for the generosity of all who make this the very special Company it is. Alongside the Gala, we want to make sure we thank our audiences and partners throughout the season and will do so in a variety of creative ways.'
Throughout its 70th Anniversary Season, English National Ballet is giving away 70 free tickets during each run in every UK city it tours to, celebrating and thanking its touring communities. Working with its partner venues, tickets have been shared with individuals making a positive impact in their community, recipients have so far included staff and volunteers from Lifeshare, who support homeless and vulnerable people in Greater Manchester; Talbot House, who support parents and carers of people who have learning disabilities; The NHS Young Oncology Unit at Christie's Hospital; and Scratch who work to combat poverty in the Southampton area.
For its Gala Performances, English National Ballet is inviting its fans to help them identify inspiring individuals who are making an impact. Launching today is ENB 70 Words, where the public can nominate, using 70 words, people whom they would like to recognise as creating positive impact and contributions to their communities. 35 individuals will then be selected as recipients of a pair of tickets to one of the Anniversary Gala performances.
In addition, English National Ballet is giving a Golden Ticket surprise to one audience member per performance throughout the Season. These include signed merchandise, complimentary tickets and programmes, and meet and greets.
The 70th Anniversary comes as English National Ballet marks a new chapter in its history with its move into a new purpose-built state-of-the-art home in East London, where rehearsals for the Gala performances have commenced. This transformational move will allow English National Ballet to continue to develop world-class artists, create ground- breaking new works, and honour the Company's rich repertoire for years to come. With dedicated engagement, learning and public spaces, the Company will be able to connect with, and provide opportunities to, local communities like never before.
Please note that Onegin will not be performed as previously announced.
Performance details are subject to change. 
English National Ballet's 70th Anniversary Gala
London Coliseum
Friday 17 & Saturday 18 January 2020
Box Office: 020 7845 9300 or www.ballet.org.uk/70th-anniversary-gala