Argentina Händel, Leo, Cavalieri, Purcell, Gesualdo, Pärt: Joyce DiDonato (mezzo-soprano), Il Pomo d´Oro / Maxim Emelyanychev (conductor), for Mozarteum Argentino at Teatro Colón, Buenos Aires. 30.10.2019. (JSJ)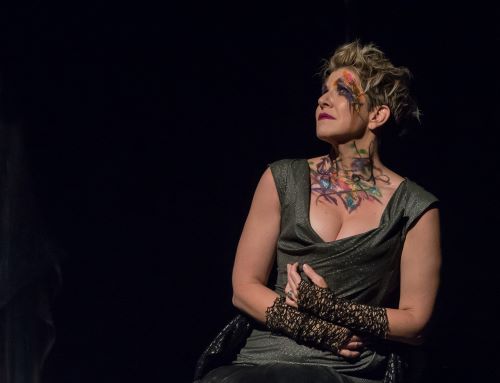 War
Handel – 'Scenes of horror, scenes of woe' from Jeptha; 'Pensieri, voi mi tormentate,' from Agrippina; 'Lascia ch'io pianga' from Rinaldo
Leo – 'Prendi quel ferro, o barbaro!' from Andromaca
Cavalieri – Sinfonia Rappresentatione di anima e di corpo (instrumental)
Purcell – Ciaconna in sol minor for 3 violins and basso (instrumental); Dido's Lament from Dido and Aeneas
Gesualdo – Tristis est animam mea (instrumental)
Peace
Purcell – 'They tell us that you mighty powers' from The Indian Queen
Handel – 'Crystal streams in murmurs flowing' from Susanna; 'Augelletti, che cantata' from Rinaldo; 'Doppo notte' from Ariodante
Pärt – Da pacem, Domine (instrumental)
For her fourth, and by now something of a traditional biennial visit to Argentina under the auspices of Mozarteum Argentino, Joyce DiDonato presented her semi-staged offering 'In War and Peace'.
The work was conceived to express how music can resolve chaos into peace and has been widely presented in Europe (review click here), North America and Asia and now South America, with Bogotá pipping Buenos Aires to the premiere. For those who don not know, it brings together the voice and dance and individual instruments into essentially two seamless parts expressing respectively 'war' and 'peace'.
The basis of the programme, apart from Pärt's 1935 'Da pacem, Domine', is music and arias from the baroque, some such as Handel's 'Lascia ch'io pianga' well known, others less known such as Leo's 'Prendi quel ferro, o barbaro!' from his late but today all but unknown Andromaca. The programme, which also is available on CD, seems to have undergone some minor changes over time and in this case had the addition of Handel's 'Doppo notte' to bring peace, and the work, to its conclusion. Previously in some presentations the closing 'scene' was Jomelli's 'Par che di Giubilo' from Attilio Regolo, and here this was given as the first encore, then followed with some words on the project from Ms DiDonato and finally Richard Strauss's 'Morgen'.
Joyce DiDonato is a consummate artist and was true to form on this evening from her presence statuesque and unmoving as the audience enters the theatre to her final note. With four recitals now locally, it really is time for her appearance in a full opera, although that is outside the scope of the go ahead Mozarteum Argentino. Dancer Manuel Palazzo played an adequate but relatively minor role.
The other revelation of the evening was the talent of Il Pomo d'Oro and its just thirty-something musical director Maxim Emelyanychev, who has been in on the project from the start, positively fizzing with energy and punch.
Reflecting on the theme, one immediately thinks of war as active fighting. But Ms DiDonato makes clear that her intent is wider than that and includes any form of conflict, be it at a personal level or national or any other. Whether by design or chance, her two concerts took place in the days immediately following the latest national election in which in the country deeply divided, the incumbent market friendly government lost out to the populist opposition which was the previous government and whose icon is Evita. The sentiments of this concert are accordingly very apt.
Jonathan Spencer Jones