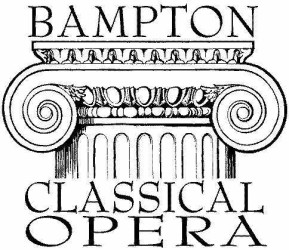 BAMPTON CLASSICAL OPERA 2020 – Christoph Willibald Gluck's Paris and Helen (1770)
Performances:
[Gardens at The Grange, Bampton, Oxfordshire: Friday 17, Saturday 18 July – postponed]
[The Orangery Theatre, Westonbirt School, Gloucesteshire: Monday 31 August – postponed]
St John's Smith Square, London: Friday 18 September
In Summer 2020 Bampton Classical Opera will present one of Gluck's major works, Paride ed Elena (1770), the third of the so-called 'reform' operas (after Orfeo ed Euridice, and Alceste) in which Gluck collaborated with the librettist Calzabigi to produce a new type of music drama. Paride ed Elena will be given in a new English translation by Gilly French as Paris and Helen. Despite its considerable historical importance and the superb quality of the music, Paris and Helen is very rarely performed and little-known. Bampton's St John's Smith Square performance may be its first-ever London staging.
These performances of Paris and Helen follow Bampton's exploration in recent years of the neglected shorter operas of Christoph Willibald Gluck (1714-1787) as well as those of his renowned pupil Antonio Salieri. Amongst several Gluck works performed have been Il Parnaso confuso and Bauci e Filemone (believed UK premières).
As in Orfeo, Gluck's rejection of Baroque extravagance and ornamentation produces a new type of word-setting of extraordinary lyricism. Set in Homeric Sparta, the Trojan prince Paris arrives to seek out Helen, promised to him by Aphrodite when he chose her as the most beautiful goddess and presented the golden apple. Despite Helen's betrothal to Menelaus, Paris ardently woos her in a ravishing sequence of arias, including the exquisite 'O del mio dolce ardor', perhaps the only aria to be well-known. Helen is determined to resist despite the immediate impact the stranger makes on her, but, thanks to the persistent and playful strategies of the disguised Cupid, she ultimately succumbs. In an exciting dea ex macchina appearance Pallas Athene sternly warns of the fatal consequences of their illicit love, but her words are unheeded as the entranced lovers depart for Troy.
A contemporary critic of the première at Vienna's Burgtheater in 1770 described the opera as of 'strange and unequal taste' but more recent assessments have deemed it to be a work of rapturous and rare beauty. Scored for four soprano voices with chorus, and with colourful and exciting orchestration, Bampton's performances aim to bring this enchanting and sensuous work to new audiences.
Paris and Helen will be conducted by Karin Hendrickson, currently Assistant Conductor to the Royal Northern Sinfonia. She has worked with many orchestras and opera companies both in the UK and internationally and has been Assistant Conductor to Marin Alsop for various concerts and projects. In summer 2019 she was Assistant Conductor for the Longborough Festival production of Donizetti's Anna Bolena.
Please note: there will be a new Bampton venue for performances in 2020: the gardens of The Grange, Bampton.
Further details of Bampton Classical Opera's production including casting will be announced in due course.
For the Bampton Classical Opera website click here.