United Kingdom Schumann, Elgar, and Debussy: Elina Garanča (mezzo-soprano), Staatskapelle Berlin / Daniel Barenboim (conductor). Staatsoper Unter den Linden, Berlin, 16.12.2019. (MB)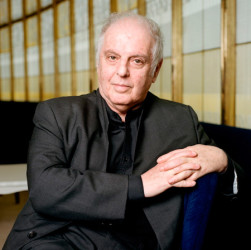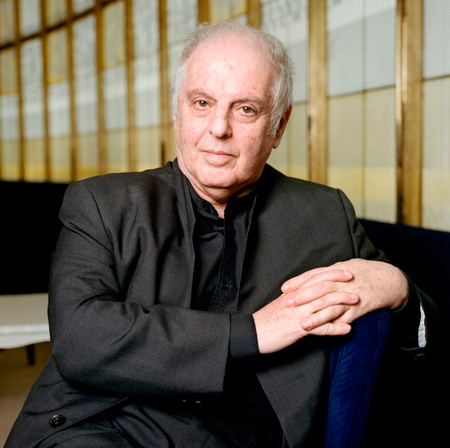 Schumann – Symphony No.3 in E-flat major, Op.97, 'Rhenish'
Elgar – Sea Pictures, Op.37
Debussy – La Mer
Three composers in whose music Daniel Barenboim has long excelled, with the Staatskapelle Berlin on outstanding form: what could go wrong? Nothing, I am delighted to report. This proved a wonderful concert, opening with the finest live performance I have been privileged to hear of a Schumann symphony, in this case the 'Rhenish'. Eschewing fashionable notions of small orchestras — if you cannot achieve requisite balance with a symphony orchestra, you probably should not be conducting one at all — Barenboim offered a full-sized Staatskapelle, from eight double basses to sixteen first violins. It sounded magnificent: dark and golden, blazing and intimate as required. Attention to finest detail did not preclude voicing of longer line; nor did forward drive hamper infinite flexibility. The first movement developed with a purpose born in Beethoven: throughout, not only in that section conventionally known as the development. It headed, convincingly, unanswerably, to and from a point of Mendelssohnian exhaustion, the difference being that that point here comes significantly later than the onset of the recapitulation. In a nutshell, Romantic style and idea and their formal realisation in time were as one.
The second movement brought a similar, yet different, combination of warmth of familiarity and freshness of rediscovery: like a sunlit riverside walk along a favourite path, once the skies have cleared. A contrapuntal bed, on which further melodies were lovingly sung and shaped, afforded great joy. The movement's climax, looking forward already to La mer, felt like a great tidal wave. Its subsiding and Barenboim's expert handling of that subsiding were, however, every bit as important. As Romantically beautiful, and all the more innig, the central movement proved truly the heart of symphony and performance: led, so it seemed, from the very heart of the Staatskapelle, its dark-hued violas. Trombones in the fourth movement were as tender as they were sacerdotal, as solemn as they were luminous, setting the scene for this great 'Cologne Cathedral' processional. Barenboim and his orchestra captured to a tee the necessity of sentiment without sentimentality: somewhere between Beethoven and Mahler. Ultimately, we were awestruck. Thereafter we could depart in peace, cheered and edified by a final movement that took a different route from earlier, one that was yet equally fresh, equally invigorating: Rhenish balm, then, for a bruised soul.
Elgar's Sea Pictures, with Elina Garanča as soloist, followed the interval. How to rid one's memory of Janet Baker? Is that even possible? Garanča faced an unenviable task, but life goes on. She took a little while, I think — maybe I was the one taking a little while — to settle in. These are not easy English words to sing, set as they are, even for a native speaker. There was, however, even during the first song, something winningly, intriguingly instrumental to her tone: not that she did not pay attention to the words, far from it, but that there was an emphasis more on line. One could readily overlook the odd mispronunciation, such as 'vile' for 'veil', especially once communication of syntax and scansion improved. I loved, for instance, the truly Elgarian pride, hinting at wounds beneath the surface, of 'The new sight, the new wondrous sight!' in 'Sabbath morning at sea'. Likewise the nobility — inevitable, if hackneyed, word in this context — of 'Where corals lie', enigmatic, intimate, and inviting; and also of 'The Swimmer', Garanča truly riding the waves in response to the heady, not un-malevolent steam built up by Barenboim and the orchestra, her cries of 'love' achingly tender. Throughout, one could not have wished for more skilful, understanding orchestral playing and overall direction. One felt the proximity to Wagner and, less so yet still present, Strauss: the latter, for instance, in the final chord of 'Sea slumber song'. Barenboim's pointing of instrumental entries could hardly have been bettered, even by the likes of Barbirolli. And dare I say it, the orchestra sounded more variegated, as well as more darkly dramatic, than any English orchestra I have heard in this music. Wagner, rightly, was the abiding musical presence — that is, after Elgar himself.
Something similar might be said of La mer, only substituting Debussy for Elgar. 'De l'aube à midi sur la mer' took us from a dawn with all the ambiguity of Allemonde, and still greater orchestral mastery. The path taken was as finely detailed as it was sure in retrospect, as sea-deep as it was translucent of surface. Even the 'vagueness' was not vague. It was difficult not to conclude that Pierre Boulez would have nodded his head approvingly. The glorious climax was truly something aurally to behold. 'Jeux de vagues' proved more forward-looking: looking forward, indeed, to the composer's own Jeux. There was melody in the myriad of colours, so perfectly balanced, that we heard; and vice versa. Ultimately, quite rightly, nothing could be pinned down, for these were waves and their games. 'Dialogue du vent et de la mer' seemed to unite varying tendencies and take them first: these are, after all, 'symphonic sketches'. We heard at its opening a deeply complex, well-nigh Boulezian malevolence — harking back in a sense to Elgar's, yet very much looking forward to the later twentieth century and even to the twenty-first. The mystery of Debussy's combination of clear and shimmering, brazen and submerged, was rendered immanent. What does it mean? Why ask? It was — and is. And how!
Mark Berry