United Kingdom Tippett, Arnold, Gipps: Michael Collins ‎ (clarinet), BBC Philharmonic / Rumon Gamba (conductor). BBC Philharmonic Studio, MediaCityUK, Salford Quays, 4.12.2019. (RBa)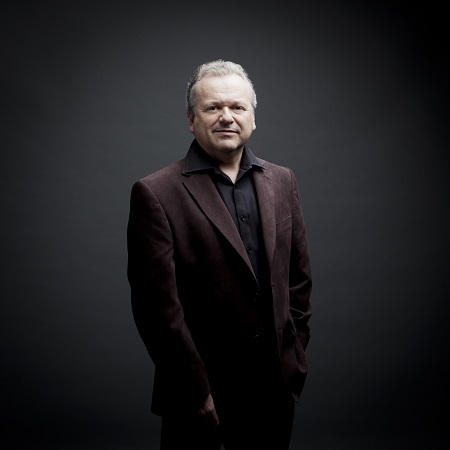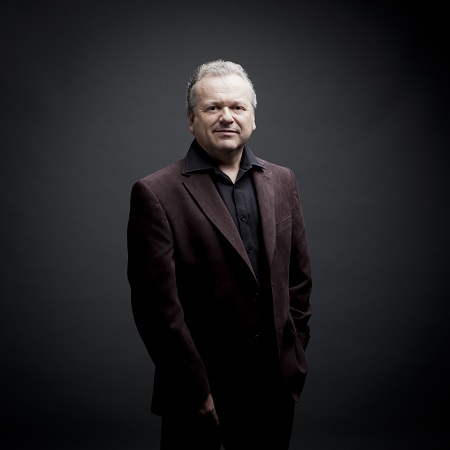 Michael Tippett – Praeludium
Malcolm Arnold – Clarinet Concerto No.1
Ruth Gipps – Symphony No.3
This all-British BBC Philharmonic concert was broadcast live on BBC Radio 3. The orchestra was presided over by an eager and enthusiastic Rumon Gamba. But for a serious hand injury suffered by violinist Tasmin Little, this would have been a US-UK programme; she had planned to give us Bernstein's Symposium for violin and orchestra. As it is, she is expected to be recuperating away from the concert platform until late February. We wish her well.
The programme seizes the day with Tippett's Praeludium for brass alone, 21-strong on this occasion, including seven horns and two tubas. Written for the 40th anniversary of the BBC in 1962, the work followed in the wake of the opera King Priam (1961). It is a short 'toughish' piece, memorable for an endearingly splendid and undulating figure for the French horns; a stratospherically darting trumpet phrase is somehow evocative of the flickering flame of a dragon's tongue.
Arnold wrote a remarkable number of concertos, most of them compact: we heard Michael Collins's account of the Clarinet Concerto No.1 (1948), standing in, no doubt, at short notice. Only a year separates this work from Finzi's Clarinet Concerto but these are two quite different works. The Finzi is all succulent delight while Arnold address his three-movement work with a degree more asperity. It is not quite as dour as his First Horn Concerto but it finds a severe demeanour which it softens with catchy and toe-tapping writing. The latter was gleefully pitched at us by Collins. The orchestra is all strings. The violins were notable for relishing a high whisper-quiet legato melody in the central Andante.
Not so very long ago, this orchestra and conductor gave us the Second and Fourth Symphonies by Ruth Gipps on Chandos. A leap of faith, and perhaps we can expect at least a second CD, given that today we heard Gipps's four-movement Third Symphony. I knew of the work in the most general terms from a dim and distant tape of a broadcast in which the BBC Scottish Orchestra were conducted by the composer in 1965. Gamba's BBCPO performance was revelatory. Gipps's music is, as far as I can tell, always tonal and always melodiously inclined. This symphony, all 34 minutes of it, is no departure from that. It is pastoral, something in the manner of Vaughan Williams's Third Symphony and Variants on Dives and Lazarus, of Howells's Pastoral Rhapsody, of Moeran and of Butterworth – all of them written in 1960. Her orchestra is conventionally sized, and she writes for it with a supple and resourceful hand, as you would expect from someone who founded and for many years conducted the London Repertoire Orchestra. The music radiates green ways, blue skies and sunny countryside landscapes. Delight is the order of the day. Sorrows at the passing of such beauty, if applied at all, are almost imperceptible. Plenty goes on, and there is the occasional touch of the rural dance but nothing of the village worthies, of smocks or of haystacks. The symphony ends not in a blare but in serenely calculated peace.
As it turns out, Gipps and Arnold are linked by the latter's Variations for Orchestra, Op.122 (1977). Its theme is from Gipps's 1953 Coronation March. The Variations can be heard on Chandos.
Rob Barnett