Germany Wagner and R. Strauss: Anja Kampe (soprano), Berlin Philharmonic Orchestra / Christian Thielemann (conductor), Philharmonie, Berlin, 5.12.2019. (MB)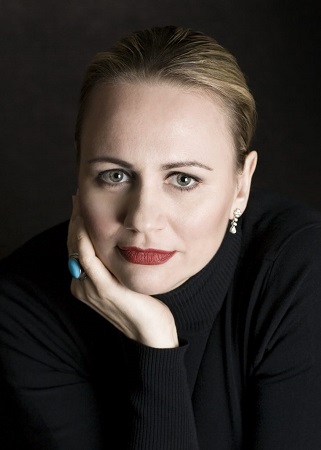 Wagner – Lohengrin: Prelude to Act I
R. Strauss – Sonatina for sixteen wind instruments in F major WoO 135, 'Aus der Werkstatt eines Invaliden'; Drei Hymnen Op.71; Der Rosenkavalier, Suite Op.59
First came an unscheduled tribute to Mariss Jansons: the first-act Prelude to Lohengrin. In Jansons' honour, the Berlin Philharmonic offered a glowing, performance of such translucency that even Wagner, at the height of his Young Hegelianism, might have accepted 'transcendent' as description in this case. Certainly that pulsating shimmer from the Berlin violins more than hinted at a Grail rendered immanent. Only toward the close did a little excessive moulding from Christian Thielemann suggest the presence of ego. Otherwise, all was much, I fancied, as Jansons might have dreamed of.
A rare opportunity to hear Strauss's late Sonatina 'Aus der Werkstatt eines Invaliden' followed: so rare, indeed, that this was the first Berlin Philharmonic performance. For much of the opening and closing movements, alas, I could not help but wish that the excellent players—just think of those wind soloists—had played without a conductor, Thielemann seemingly insistent on making a meal of, even becoming bogged down in, phrases and paragraphs that need to sparkle as a knowingly late tribute to Mozart: Sekt rather than champagne, yet the very best Sekt. That said, he and they from the outset conjured to perfection a post-Capriccio harmonic soundworld. Moreover, the first movement's climax and retreat therefrom proved wholly convincing. The central 'Romanze und Menuett' worked better overall, enabling one to take joy in sheer beauty of sound—how to choose between the likes of Emmanuel Pahud, Albrecht Mayer, Andreas Ottensamer, Stefan Dohr, Daniele Damiano, et al.?—without losing sight of wood for trees. If it sounded as conducted chamber music, that is arguably the point. If direction was not always clear during the finale, it became less effortful as time went on. There was, in any case, no doubting the outstanding quality of the playing.
Nor was there in the rest of the concert, concerning which I had no reservations whatsoever. These were outstanding performances in every respect, Thielemann, Anja Kampe, and this magnificent orchestra truly in their Straussian element. Why the three op.71 Hölderlin settings are so rarely performed, I have no idea. This was the first time I had heard them in concert, knowing them entirely from a radiant recording by this orchestra (which gave the 1921 premiere), Karita Mattila, and Claudio Abbado. They are hymns as much to Strauss's absolute mastery of craft as to love and Heimat. It is difficult to imagine this performance, as rich in orchestral detail as it was revealing of form and line, being bettered any time soon. The opening 'Hymn an der Liebe' proved equally memorable for Kampe's vividly communicative verbal presence and for the detail and direction of orchestral interludes, that after the third stanza sounding as a condensed passage from the Alpine Symphony or Die Frau ohne Schatten. Riding the crest of Strauss's orchestral waves held no fear for Kampe and surely would not have done with less variegated 'accompaniment', yet Thielemann's understanding of and consideration for the voice proved just as crucial. And yes, the pay-off was ultimately hymnal. 'Rückkehr in die Heimat', spun like a magic tapestry, and the similarly phantasmagorical delights of 'Die Liebe' followed, the latter resulting in a musico-verbal transformation that would surely have satisfied Hugo von Hofmannsthal himself. Strauss may deny transcendence, yet, with his ability to transfigurate, he scarcely needs to.
And so we moved to the familiar if still, in provenance, slightly mysterious 1944 Rosenkavalier suite. In a dashing, frankly coital Prelude, Thielemann appeared to be making up for lost time. Hand on heart, I have never heard this music better played, be it in Vienna, Dresden, or anywhere else. Here, Thielemann could play the orchestra as his instrument, as Strauss's too, in the very best way. Shaping and detail emerged as one. Lightly (rightly) worn dignity and nobility lay at its heart: deeply moving. Ochs's torment proved vivid in materialist fashion, as grotesque as anything in Ein Heldenleben, orchestra 'speaking' in absence of word and gesture. His waltz and others were played with evident love; in return, they effortlessly charmed us. A theatrical Luftpause before the Trio music could readily be forgiven. Likewise the very, very slow tempo of a section built with such mastery as to banish any slight lingering doubt. At the last hurrah, just as before curtain rise, orchestra, conductor, and composer sounded as one. Wonderful!
Mark Berry