United Kingdom Rick Wakeman – The Grumpy Old Christmas Show: Cadogan Hall, London, 6.12.2019. (JPr)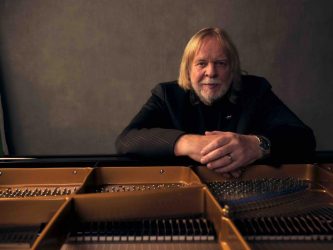 This evening of anecdotes – with some the shaggiest of shaggy-dog stories – and wonderful solo piano was a sheer delight from beginning to end. I cannot recommend it highly enough, but it is not easy to put into words just how good it was. I am mindful of a review of Count Arthur Strong's recent Is There Anybody Out There? theatre tour that caused Steve Delaney – the man behind the trilby-wearing 'variety entertainer' – to comment: 'I do appreciate your 4star review of my show but I'm disappointed to see so many spoilers in there. I'm sure it's possible to write about a show without giving half the punchlines away.' That's the dilemma I am in ….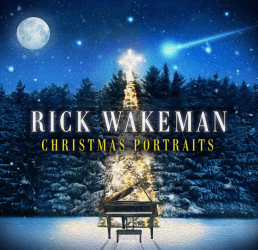 Ostensibly to promote Rick's wonderful new album, Christmas Portraits, recently released to celebrate the festive season, this was nothing less than a further celebration of the talents of the legendary keyboard player described (on his website click here) as 'famous the world over for his hugely successful and high-profile rock career – most notably with leading bands Yes and The Strawbs and for his sought-after collaborations with top artists of the day such as David Bowie and Black Sabbath'. Rick has personally chosen and arranged all the tracks on his new Christmas Portraits which are 'all performed on his beloved Granary Steinway Model D grand piano'. 'A former student and Fellow of the Royal College of Music, Wakeman has covered much musical ground during his wide-ranging career and here … brings his classic Wakeman twist to traditional Christmas favourites, arranging some evergreens into fresh new medleys'. Rick himself says how 'Christmas is my absolute favourite time of the year. I love every aspect of it, especially traditional Christmas music and songs which have wonderful simplistic melodies that are perfect for adaptation to produce variations on the piano. That is something I love to do and that is exactly what this album is'.
I am sure I am not the first to say that Rick Wakeman's The Grumpy Old Christmas Show features someone who is anything but grumpy! Rick played several selections – often in mashups – from Christmas Portraits, as well as, covers and original compositions that span a career of 50plus years in music. In between the tour de force of breath-taking, virtuoso pianism there were all the hilarious, occasionally risqué, yet supposedly true stories – most to be enjoyed with the proverbial pinch of salt – ranging from, the opening, whether it is advisable for a couple to use Christmas to tell the truth … to Rick's take on the origin of the fairy on top of the Christmas tree which he recounted to close the show. Along the way his rekindled memories of times past – especially for those of a certain age – particularly involved Rick's children, grandchildren, royalty, his showbiz acquaintances and other friends. We were reminded of children's TV of a bygone age and the closest we ever got to 2019 in one of the punchlines was a brief mention of Brexit! Rick's stories often had some basis in truth but were rarely the whole truth and were all the funnier as a result.
I'll give just one example of Rick's humour – hopefully he will forgive me – and a more off-the-wall tall(er)-tale was about an expert on wasps listening to an album in HMV with 'all the sounds of European wasps' and being unable to recognise any of the tracks because it was the 'B side'! However hoary what we heard possibly was, we could adapt the catchphrase of the late Frank Carson – a comedian whose comic timing Rick shares – and say without doubt 'It's the way he tells 'em'!
During his more than a dozen return trips to the piano, Rick's consummate technique was on full display throughout the evening. Worth mentioning was his unflagging stamina, as well as, all the characteristically lilting fast thrills and runs, flashy cascading arpeggios, and often unexpected, seamless time and stylistic changes. Rick's nimble fingers flew across the keys and moved – to me at least(!) – like the legs of a scampering tarantula and often the sound we heard seemed like two pairs of hands at a single piano, rather than one. There was an improvisatory feel to some of the pieces, but everything always managed to return to the principal melody for a – nevertheless than – satisfying ending tying the often-diverse musical threads together.
Starting with 'Deck the Halls'/'Away in a Manger' one marvellous piece followed another, 'Amazing Grace' morphed into an evocative 'Morning has broken' reminding us of Rick's work with Yusuf Islam (Cat Stevens). Amongst much else, something new to me was the engrossing 'Catherine Howard' and 'Jane Seymour' from Rick's first solo album, The Six Wives of Henry the Eighth, and the first half ended with him segueing intriguingly between the more classical Liebestraum, his own 'After the Ball', as well as, 'O Holy Night' to remind us how much Rick's  arrangements often pay homage to Franz Liszt, the composer of Liebestraum.
After the interval there was Rick's signature piece 'The Dance of a Thousand Lights' from Return to the Centre of the Earth performed in karaoke-style with a backing track of orchestra and choir. More from Christmas Portraits was followed by a suite from King Arthur with its many eclectic influences, including – to my ears at least! – some tango and ragtime. And Rick was able to announce that after a gap of several years a remixed 'Arthur' theme will be used once again on the BBC's general election coverage. Rick is never afraid to experiment and there was The Beatles' 'While My Guitar Gently Weeps' alongside a couple of carols; then 'When a Child is Born' was fused with Rick's elegiac 'Gone but not Forgotten' in memory of those friends of his who had recently left us, such as, Clive James and Jonathan Miller. His personal friendship with – and the studio work he did for – the much-missed David Bowie was celebrated with a wonderful 'Space Oddity' and 'Life on Mars' medley. Truthfully, there was nothing mawkish the whole evening and by playing something as a tribute to them, Rick said it helped him remember the fun times they had together.
There was time for a final laugh and a plaintive 'In the Bleak Midwinter' and 'Silent Night' combo to send Rick's fans out into the cold December air full of Christmas spirit. Thanks Rick! He is already in the U.S. Rock and Roll Hall of Fame, whilst for most of 'us' at the sold-out Cadogan Hall he is a national treasure.
Jim Pritchard
Christmas Portraits is widely available.