Germany Elgar and Mussorgsky: Pinchas Zukerman (violin), Staatskapelle Berlin, Lahav Shani / (conductor). Staatsoper Unter den Linden, Berlin, 13.1.2020. (MB)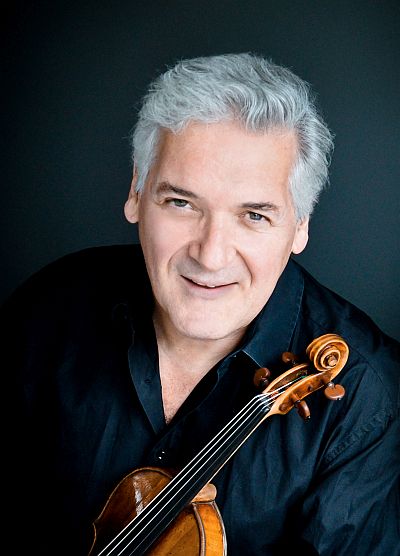 Elgar – Violin Concerto in B minor Op.61
Mussorgsky/Ravel – Pictures at an Exhibition
Strange though this may sound to the uninitiated, Daniel Barenboim's Staatskapelle Berlin now stands second to none in contemporary Elgar performance. Barenboim's long association with the composer has latterly seen an Indian summer, much of which I have been privileged to hear. This evening, in the fourth of the orchestra's seasonal subscription concerts and the third to include music by Elgar (!), it was time to hear from Barenboim's similarly long-term associate, Pinchas Zukerman, and a more recent associate, Lahav Shani, with whom the orchestra already seems to be on good terms.
The opening tutti certainly suggested a similar affinity on Shani's part for the composer: passionate, urgent, and flexible as required, as idiomatic as it was 'objectively' convincing. The Staatskapelle, moreover, played as if it were playing for Barenboim himself. Tender, noble, rich, and dark: one could not reasonably have asked for more. This was a Romantic rather than a modernist Elgar, but there is nothing wrong with that. There would have been little virtue in attempting to present a performance someone else, let alone Barenboim, would have given. Zukerman's entry suggested something similar, his golden, even glamorous tone recognisable of old. There was something, moreover, intriguing, not just here in the first movement but throughout, to the Brahmsian confrontation of soloist and orchestra we heard: these interpreters again very much their own men. Sadly, the charms of what increasingly sounded more like aggression on Zukerman's part began to pale. Not only was he sometimes out of sync with the orchestra in his passagework – however craftily Shani covered up for him – but the unyielding, squarer quality of his playing was less than suggestive of much in the way of musical sensitivity. At its best, the glamour was irresistible, but was it Elgar? The slow movement fared better, roots in German Romanticism clear and meaningful. It was taken very slowly, but was none the worse for that. Shani, however, was still doing most of the real work. The finale was probably better forgotten. By turns unduly deliberate and running away with itself, it never settled down and threatened to seem interminable. There were wonderful moments, but the golden thread proved sadly elusive. A pity.
I felt no such reservations or difficulties concerning the second half: Pictures at an Exhibition in Ravel's orchestration. Insofar as I had any at all, they related as ever to Ravel's enterprise itself; even on that count, I had fewer than usual. Shani, seemingly liberated, conducted without a score, leading a performance full of incident but also possessed of long-term coherence. The opening Promenade had a similar urgency to the opening of the Elgar, yet rightly opened the door to music of very different qualities. 'Gnomus' boasted depth of string tone and agility in equal measure, colour, and above all mystery. There was not a little of that to 'Il vechhio castello' too, Gallic suavity – also heard later, in 'Limoges: Le marché' – balanced by occasional hints at an intriguing post-Mozartian sensibility. 'Bydlo', however, was more Russian, Ravel's crescendo and diminuendo notwithstanding. (Surely he had to do something along such lines anyway. Mussorgsky's strategy could hardly have worked as it did with orchestra.) Its shadow darkened the following Promenade and seemed also to inspire the portrait of 'Samuel Goldenberg and Schmuyle'. Antisemitic? Undoubtedly, yet we lose something if we sit too sternly in judgement. Wagnerian brass turned Russian as we toured the catacombs. The spirit of Boris Godunov appeared not for the first time in the unease and sheer malevolence of 'Cum mortuis in lingua mortua'. Baba Yaga's arrival took one's breath away, Shani's insistence on motor rhythms strongly suggestive of Prokofiev. Perhaps perversely, I missed the piano most for 'The Great Gate of Kiev', though there was no doubting the excellence of the playing, nor Shani's command. Ravel's cunning hints at Boris-like orchestration made their point in any case.
Mark Berry