Austria Salzburg Mozartwoche [5] – Mozart: Chiara Tonelli (flute), Alexi Kenney (violin), Béatrice Muthelet (viola), Frank-Michael Guthmann (cello), Mahler Chamber Orchestra, Mitsuko Uchida (piano, conductor). Grosser Saal, Mozarteum, Salzburg, 27.1.2020. (MB)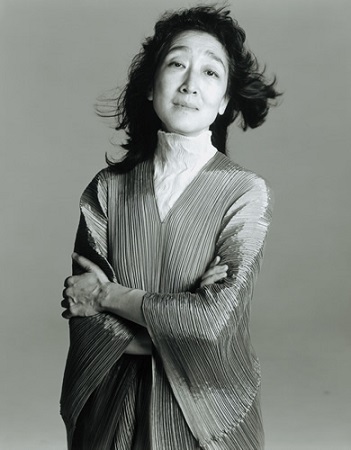 Mozart – Piano Concerto No.17 in G major K453; Flute Quartet No.1 in D major K285; Piano Concerto No.22 in E-flat major K482
Now for the third of three orchestras during my Salzburg visit. Following the Vienna Philharmonic and Camerata Salzburg, it was now time for the Mahler Chamber Orchestra, directed from the keyboard by Mitsuko Uchida. Each of these ensembles offered differences in approach, though too much need not be made of that; there was certainly nothing perverse, nor unwelcome. Perhaps there was a little more in the way of 'period' sound to aspects of the Mahler Chamber Orchestra's performance: only really, though, in certain aspects of articulation. Immediacy was unquestionable, notes veritably flying from string bows. It was, moreover, instructive to hear Mozart's gorgeous woodwind writing in the context of earlier chamber concerts in the series. For this was to be no more a display of puritanism than of any other form of egotism. All orchestras, all performances more broadly cultivated, transparent, and in many ways more big-boned – in part, yet only in part, the Mozarteum acoustic – than what we had heard in earlier concerts. The G major Piano Concerto's opening tutti met, perhaps, with a surprisingly soloistic response from Uchida: more overtly articulated than, say, Daniel Barenboim with the VPO, but also standing at times in greater opposition to the orchestra. Harmonic surprises registered with dramatic immediacy, not least the crucial intrusion of the flattened submediant, E-flat, in the run-up to the cadenza.
Warm and dark, a tragic edge to the MCO's strings in the central Andante proved just as important as the Elysian delights savoured from its woodwind soloists. Did Uchida's limpid piano entry signal reconciliation? Perhaps. If so, not yet, however, for there was some way to go in so vividly conceived an instrumental drama. Indeed, the sense of grief increased, not only in the minor mode, rendering consolation, when it came, all the more necessary and moving. In that, the cadenza proved a fine microcosm of the whole. It can be tempting to take the finale too fast. (A brief glance at later note values should be enough, yet alas is not always.) There was no question here, however, in a reading alert to this music's very particular trajectory. Papageno must be reached, as opposed to nonchalantly presuming his company from the outset. The piano sparkled, never garbled; one heard its notes, no mere effects. Likewise, of course, the orchestra, whether in delectable oboe solos or repeated, generative violin figuration. Mozart's minor-mode chromaticism reminded us once again – as had Uchida's earlier balance between horizontal and vertical – of the music's Schoenbergian tendencies, necessary preparation for an exhilarating final section, E-flat once again the propulsive grit in the finest of oysters.
There followed a charming performance, from MCO principals, of the First Flute Quartet: elegant and airy, with no attempt to make the music into something that it is not. The invention of the first-movement development section was a joy to hear – and, so it seemed, also to play. Structure became dynamic form, especially so at the moment of return, highlighting how all had been transformed by what had already passed. There was no underlining, though, nor any need for it. A central dance of blessed spirits led to some rebellious moments and thereby straight into the finale. Imbued with a proper sense of joy and release, if it sounded at times close to Haydn, that is only because it should.
I had a few doubts concerning the performance of KV 482, though could not help but applaud Uchida's unwillingness to be swayed by fashion. Grander, statelier than one might generally hear, its first movement certainly afforded space to listen. What I missed, however, was the formal dynamism that a musician such as Barenboim brings to this music, its structure never quite taking flight in that – or another – way. There was nevertheless something splendidly distinctive to the grandeur of orchestral sweep and indeed to the dark-hued Romanticism of parts of the cadenza (Uchida's own), indicative of the contrasts to be heard elsewhere. Likewise the deliberate tempo adopted for the slow movement, in combination with withdrawn string vibrato indicative, perhaps, of Orpheus taming the Furies. Who was Orpheus, though? Piano or wind? The latter were a little jaunty at times, jarring for me with the overall conception. That said, the pathos of the movement's closing bars proved quite irresistible. Such doubts were dispelled, however, in a finale presented with that elusive yet unquestionable sense of Mozartian 'rightness', save perhaps for some of Uchida's ornamentation during the Andantino cantabile episode. Its high spirits brooked no compromise between weight and energy. For an encore, an ineffably lovely, strikingly personal account of the slow movement from the C major Piano Sonata, KV 330/300h could not have been more welcome.
Mark Berry