Switzerland Bartók, Tchaikovsky: Tonhalle Orchestra Zurich / Paavo Järvi (conductor), Tonhalle Maag, Zurich, 9.1.2020. (JR)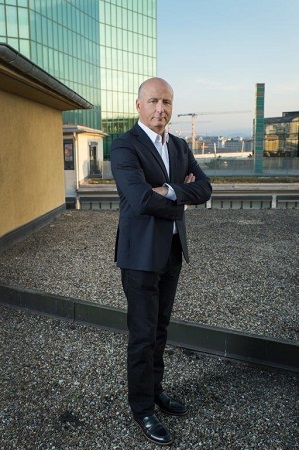 Tchaikovsky – Symphony No.2 Op.17, 'Little Russian'; Symphony No.5 Op.64
Bartók – Dance Suite Sz77
You can have too much of a good thing. Two Tchaikovsky symphonies in one concert are not ideal programming, so thoughtfully Paavo Järvi threw in something more modern in between. But first, the 'Little Russian'. Tchaikovsky's first three symphonies are charming melodic works that, like early Schubert or Dvořák symphonies, are sadly heard in concert too little. Conductors and orchestral management naturally favour his last three symphonies (and 'Manfred') whenever possible (they do well at the box office – the Tonhalle was sold out), so it was good to open this concert with one of the more neglected works.
Tchaikovsky's Second Symphony is full of charm and sparkle. It contains a number of quotes from the composer's earlier works, and many folk and dance tunes. It is full of youthful abandon. The name 'Little Russian' stems from the fact that many of the folk tunes used are from the Ukraine, which in Tchaikovsky's time was known as 'Little Russia'.
Tchaikovsky played the symphony on the piano to a group of eminent Russian composers calling themselves 'The Five' (Balakirev, Mussorgsky, Rimsky-Korsakov, Borodin and Cui) who were much taken by it. Nevertheless Tchaikovsky was unsatisfied with the work, and revised it substantially after its first performance and it is this second version which is now usually played, as in this performance. There is plenty of wit and verve in the score, and none of the brooding melancholy which pervades his later works.  It was all good-natured fun, quite a romp in fact; the orchestra had not played the work for over 40 years, so for many players it was their first experience of the symphony. They gave a polished performance and clearly enjoyed themselves; as did the audience.
We then moved forward about 50 years. Bartók also employed folk tunes in his Dance Suite, but these go beyond the Hungarian border, to Romania and further east. The work was composed in 1923 on the 50th anniversary of the fusion between the towns of Buda and Pest to form the new Hungarian capital. Dynamic rhythms and cross-rhythms abound; the orchestra had to work hard to master them and there were signs that not quite enough rehearsal time had been devoted to the work, despite Järvi's clear mastery of and admiration for the piece. The orchestra are recording the Tchaikovsky symphonies and naturally most rehearsal time had been awarded to them. It being midwinter, the coughers were out in force; the sound engineer will have plenty of work to do in the coming days to erase them, with some help from 'patch sessions'.
The main work for this concert, Tchaikovsky's Fifth Symphony, possibly his most popular in the concert hall, received a blistering performance, with playing of recording quality. It did rather show up the Second Symphony as being lightweight, even banal. Järvi highlighted many a detail usually glossed over. Some thought it all too loud, but I had no such complaints from my seat in the Balcony. The usual roster of principals did the orchestra proud: Ivo Gass (horn), Mike Reid (clarinet). Simon Fuchs (oboe), Philippe Litzler (trumpet), Sabine Poyé Morel (flute) and Gilad Karni (viola) to name just a few.
Christian Hartmann (timpani) is having to work flat out as his co-Principal Benjamin Forster is off on a two-year trial at the Berlin Philharmonic – it was good to spot him on Arte at the Sylvester (New Year's Eve) Gershwin concert with Kirill Petrenko.
Three performances of this very heavy programme (and some recording sessions) are now followed next week (15th to 19th January) by a European tour, taking in Innsbruck, Vienna, Budapest and Dortmund. Programmes will include one of the two Tchaikovsky symphonies, the Bartók Suite and Copland's Clarinet Concerto with Martin Fröst.
John Rhodes