Conductor Yan Pascal Tortelier talks to Gregor Tassie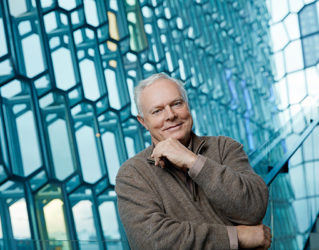 Yan Pascal Tortelier is a French musician who can reflect on a tradition going back to the nineteenth century. He began playing the violin when he was four and studied at the Paris Conservatoire winning the First Prize in Violin at the age of fourteen. Following many years as a solo and concert violinist, and as a member of his father's Piano Trio, Yan studied conducting with Franco Ferrara at the Accademia Musicale Chigiana in Sienna. He was principal conductor of the Ulster Orchestra from 1989 to 1992, and the BBC Philharmonic from 1992 to 2003, of which he is Conductor Emeritus, additionally he has been principal conductor of the São Paolo Symphony Orchestra, principal guest conductor of the Pittsburgh Symphony Orchestra, and the National Youth Orchestra of Great Britain, since 2011 he has been principal conductor of the Iceland Symphony Orchestra.
Tortelier has recorded extensively for Chandos, and EMI, including Ravel's Piano Trio (in his orchestration), and pieces by Lili Boulanger, Britten, Cantaloupe, Crusell, Dutilleux, Gounod, Lutoslawski, Karlowicz, Kodály, Hindemith, Messaien, Roussel, and Schmitt, and other more popular composers. Tortelier began his association with the Reykjavik based orchestra in 1998, and in 2009, he was appointed principal conductor, a relationship which continues until this year (2020), after which he will be replaced by the Finnish conductor Eva Ollikainen in the 2020-2021 season. In February 2020, Tortelier is bringing the Iceland Symphony Orchestra on their debut concert tour of the UK in the year marking their 70th anniversary.
Gregor Tassie: You were born into a distinguished musical family; both your parents were professional musicians, and you established a career as a concert violinist and performed widely with your father Paul, and sister Maria de la Pau Tortelier as a piano trio. What made you embark on a career as an international conductor?
YPT: You know my parents were both wonderful instrumentalists, and they decided that they would develop a musical family and so it was decided for me that I would take up the violin. From the age of five until I was ten – I played the piano as well. So perhaps it was a coincidence that I picked the violin and my sister chose the piano. As such with my father we played for a long time as a piano trio all over the world. It was all rather beautiful but I had this passion for music and I was not entirely satisfied  with the violin – perhaps I did not have everything that was required – and although I was a concert violinist for forty years, I was longing, or hoping to find the chance to express myself in a broader, and in a full feeling way.
GT: Many outstanding soloists, notably Ashkenazy, Menuhin, and Rostropovich have developed major conducting careers, did they give you the inspiration to take up conducting?
Yan Pascal Tortelier: I think it was the temptation to have a fully encompassing role that makes you want to conduct. Some do it professionally by solely conducting or doing both. For many years, I was both violinist and conductor, but then the question arose to hear this [music] how it is perceived by the musical world. If you want to have a conducting career you must concentrate on it.
GT: Do you have models in conducting, such as Furtwängler, Karajan, or Mravinsky?
YPT: There are a few examples and those which you mentioned are overwhelming [examples]; conductors like Karajan, Bernstein, and Kleiber were the three major names in the era in which I grew up. In the nineteenth century conducting started with a soloist leading the orchestra, but then it was the composer who would go the podium and conduct his music. Gradually, it became more of a speciality, but in time – to become a conductor you have to be a complete musician.
GT: During your conducting career I noticed that you have made many recordings of diverse repertoire, and notably you have recorded all the orchestral works by Henri Dutilleux. Is this venture of opening up lesser well-known music to a wider audience something that is important for you?
YPT: This is very important of course, being a French musician, and being brought up in the French tradition. My professor at the Paris Conservatoire was Nadia Boulanger who herself was a pupil of Gabriel Fauré. I also met some of the leading professors and musicians in French music, especially Charles Gallon who was a collaborator of Jules Massenet and he was the greatest teacher of harmony in the first half of the twentieth century. I met this man when he was already very old. So you can see the type of connection that I have with Boulanger, Fauré, and Massenet. Now to show you the connection, I am glad to say that my father won first prize in harmony – it was a very tough examination because you are locked in a room with a cup of tea or coffee, and a sandwich for twelve hours and you had to write your paper on harmony, which was very, very difficult. He won the first prize in the same year as did Dutilleux, so here was the connection, but it was a friendship which lasted all their lives – they were like brothers in arms. So I was privileged to know Dutilleux and was naturally inclined to approach his music very seriously, and I came to record all of his works for Chandos, and if I may say so, I am glad I had this opportunity because I think he is one of the greatest composers of the twentieth century.
GT: I remember attending a concert in the mid-nineties at the Royal Festival Hall in which you conducted the BBC Philharmonic in an all-Stravinsky programme including a wonderfully memorable performance of the Symphony of Psalms. Do you have a mission to perform works which are less well known?
YPT: I think that every conductor has his agenda, let's say open up the little secrets of the repertoire and we all like to help discover gems from our musical world, or from Britain, America, Russia, or Italy; there are always things to be discovered. For me personally, you may remember that I orchestrated the Ravel Piano Trio which is one achievement as far as I am concerned. Talking of circumstances and situations, this was my achievement because we played this so many times and we became so involved – my endeavour to orchestrate it was because the piano part is symphonic in structure. This is what pushed me to orchestrate the Piano Trio, and I think that now everyone has the opportunity to perform those works which awake his interest in music. I repeat that conducting is a world in its own – you have music in yourself – it's not just to be in front of an orchestra, you want to convey the music which is inside yourself. It's like an extension of yourself – conducting is an extension of being a good musician.
GT: You have worked all over the world with many different musicians and orchestras, how do you find the world of music has changed in recent decades?
YPT: Of course, it has changed very much, but I am not going to say whether it has changed for the better or not. It has changed full stop. The result being that everything has become standardised these days. So you see it is not only in music, it is in everything. Everything in our own life has become industrialised, and it is reflected in music. I am not sure what will happen to music in the future, but the good thing is that you know we have not just more numbers of people playing [music], but even more orchestras and more people listening to music. If you think about it – so many masterpieces of music are completely unknown to 99% of the people. We try to be optimistic and I think there is much more to be done.
GT: The reason I ask is because 30 to 40 years ago there was a more distinct sound from certain orchestras; French orchestras were famous for their wind section, German orchestras were celebrated for their brass, and Russians for their strings. But today, orchestras the world over play Tchaikovsky's Pathétique as well as the best Russian orchestras. There remains a small number of super orchestras in Berlin, Vienna or New York who have great virtuosity. But the quality of European orchestras has changed in becoming more universal in their sound.
YPT: You have touched on this point, absolutely, the world is becoming smaller by way of communicating and in more standardisation. It is a good sign that the sound quality is better than 50 or 100 years ago. But there is less distinction than before, I would say that in the arts there is a melting pot in the world which is happening and nothing much can change it. When we were students many years ago, we had one professor and this person would teach you and project on to you everything he had acquired. This local experience existed whether you were in Vienna, Paris, or Moscow. My teaching was specifically French, but now students move from one city to the next in 24 hours, and they have masterclasses with different musicians every year so inevitably the standards of playing are high, but they become uniform. There is a uniformity which comes from this melting pot.
GT: You are bringing the Iceland Symphony Orchestra to the UK in February so how do you find this professional orchestra from a very small country which doesn't have a musical tradition. What is the standard of musical performance like in Iceland?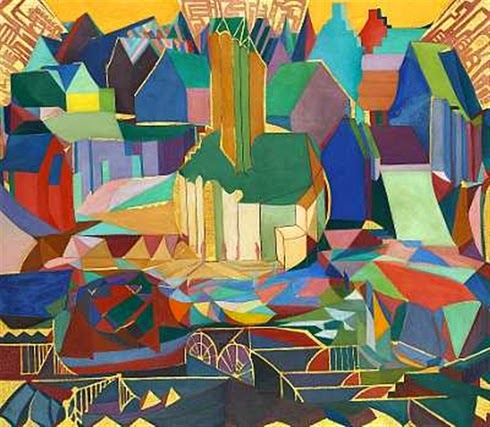 YPT: They are very interested in cultural achievement and in the sagas – the great Nordic sagas mean so much in their lives. They have some marvellous painters, and there is an extraordinary painter who, in my view, is one of the greatest painters in the world – he is called Johannes Sveinsson Kjarval. I recommend looking out for him, he is absolutely superb, not only that, but they have some music of their own. And one reason why one should be so optimistic is that in a country of 350,000 people, they have one of the best halls in the world. And they have one of the best orchestras, certainly in Europe, and they have a majority of Nordic and Icelandic players [in the orchestra] but with perhaps a quarter of the musicians from abroad. They all go and study in America – as did the concertmaster – a wonderful violinist who went to study at the Curtis Institute, and we have another wonderful concertmaster from Italy, so we have again a wonderful melting pot. There are some Americans, one English player, yes even some French players – why not – all included in this melting pot, and their principal flute player is also the principal at the Chicago Symphony Orchestra. It gives you an idea of how good they are. So I am looking forward to this tour with great anticipation. I am now 72, you know I have been on the road for 56, almost 60 years, and these eight concerts across the UK are quite an achievement. I want to thank my management IMG for putting it together. The point I am making is that it is like a reward for my career with them because over the last ten years, I have worked with the Pittsburgh Symphony Orchestra, with the São Paulo Orchestra, and this is my third term with the Iceland Symphony Orchestra in a row. I am not sure what you can deduce from this, but it makes me very happy and am extremely excited by this tour which has some superb repertoire and with an orchestra which responds beautifully to my musical endeavours.
GT: What can you say about the music which you are performing by Anna Thorvaldottir [whose music was nominated for a Grammy in 2020]?
YPT: Anna is a most talented and brilliant young lady who has written music which encompasses Nordic atmosphere with extraordinary lights, and textures and illustration which is so atmospheric. You get a sense of marvellous colours and feelings – you can imagine what I mean – the northern lights and the Nordic landscape, with hazy and beautiful colours.
GT: I know that you are involved as the President of the Jury at the Besançon International Conducting Competition, so how would you judge the new generation of conductors?
YPT: Well, in my view, I judge young conductors for their musical ability as much as for their conducting ability. I will try to be more precise; you find many really, quite young conductors who can secure a good ensemble and let's say – a good result. In terms of orchestral work, they have an aptitude to be very clear and efficient in a way, and technically, some have it, and others don't. I am not sure where I stand in this judgement, but never mind, some have got it, you know, they will never get their bearing wrong or anything, they are always easy to follow. Now on this basis, and only based on conducting, at Besançon, I am looking for those who will have a musical urge, an urge to project [their musical ideas] through their conducting, [even if] their conducting is not as effective as others, and I want to insist on this, that is what I am looking for. I am glad that we found this amazing young lady from Japan. Nodoka Okisawa who impressed us so much with her artistic concentration; she had a way of [conducting with] some gravitas, although she is quite small and petite, she is extremely delicate physically speaking. She was in front of a German orchestra and started conducting Strauss [Death and Transfiguration] with such gravitas which was quite stunning, and she won the first prize. We were all agreed, it was a unanimous vote for her, and I am glad that we found the winner – a distinct winner.
GT: It is interesting that this Japanese conductor won in Besançon last year because it seems to me that it is China, Japan, and Korea which are the countries coming up and producing excellent singers, violinists, pianists and conductors.
YPT: You are absolutely right, and this is a good sign that it is all very encouraging in that there are one billion and a half Chinese. I said that 99% of the world had not heard Beethoven but there is even a longer way to go, and I want to help do this, but the strange thing is that all our Western art and music is being received and welcomed in Asia by millions of people with a real passion but do we replicate this by taking into Europe Chinese opera or Sumo wrestling? We don't do much in return. It's a one-directional process.
GT: Well, thank you very much for this interesting conversation and I hope your UK tour with the Iceland Symphony Orchestra goes well. Is there anywhere in particular you are looking forward to taking the orchestra?
YPT: I remember well when I first played in the Usher Hall many years ago with my father and the London Symphony Orchestra, and I very much look forward to visiting Edinburgh once more.
For details of the UK tour by the Iceland Symphony Orchestra are CLICK HERE.