On Friday 15 May at 5pm BST (12pm EST), Renée Fleming (internationally renowned soprano, arts & health advocate, Artistic Advisor at Large to the Kennedy Center for the Performing Arts) and Tamara Rojo, CBE (Artistic Director and Lead Principal Dancer, English National Ballet) will meet for a virtual conversation discussing how the arts can contribute to holistic routes to wellbeing.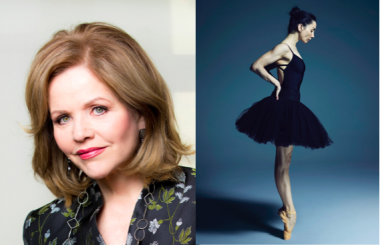 The Art of Empathy: Renée Fleming and Tamara Rojo on Creativity and Wellbeing will be led by Susan Boster (Founder and CEO, Boster Group). The conversation brings together these respected artists and arts leaders to discuss the cutting-edge work being done at the intersection of arts and science. They will also explore the inventive ways in which the arts aid physical recovery and measurably reduce depression and anxiety.The Art of Empathy virtual session is part of The Female Quotient's Virtual Equality Lounge Series. Founded in 2012, The Female Quotient is advancing equality in the workplace through the power of collaboration. It has created a global community dedicated to bringing visibility to women, activating solutions for change, and creating metrics for accountability. The Female Quotient's pop-up experiences, Equality Lounge®, and now virtual conversations unite leaders across industries with one common mission: advancing equality.
The webinar is free to join and advance registration is required so please CLICK HERE.