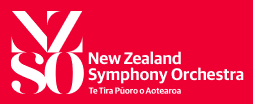 New Zealand Ngū Kīoro … Harikoa Ake – Celebrating Togetherness: Eliza Boom (soprano), Simon O'Neill (tenor), Maisey Rika (vocals), Horomona Horo (taonga pūoro), Wellington region school choir members, Voices New Zealand Chamber Choir, New Zealand Symphony Orchestra / Hamish McKeich (conductor). Michael Fowler Centre, Wellington., New Zealand. 26.6.2020. (DJB)
Gareth Farr – From the Depths Sound the Great Sea Gongs: I. The Invocation of the Sea
Bizet – (Carmen) Suite No.1: VI. Les Toreadors; 'Parle-moi de ma mère'; Suite No 2: VI. Danse Bohème
John Psathas – Tarantismo
Maisey Rika – Tangaroa Whakamautai; Taku Mana
Puccini – (La bohème) 'Si, mi chiamano Mimì'; 'O soave fanciulla'
Verdi – (Otello) 'Niun mi tema'
R Strauss – Suite from Der Rosenkavalier, Op.59
Paraire Tomoana – Pōkarekare Ana
In this time when almost all concert halls stand empty, how wonderful it was to join a near capacity crowd of around two thousand and one hundred or so players in the Michael Fowler Centre for the NZSO's return to 'proper' performance, after the months of 'Zoom recitals' from their spare rooms. This was a free-to-all concert supported by the City Council, and was a mix of European favourites, New Zealand contemporary classical works and Māori songs.
The cheer that went up when concertmaster Vesa-Matti Leppänen walked onto the stage, signalling the start of proceedings, was a mix of joy, gratitude, and relief. With restaurants, cinemas, and gyms open, the rugby resuming, this was, for many of us, the final piece of the 'back to normal' jigsaw fitting into place.
In the overall scheme of things, a discussion of the programme and indeed the performances seems almost unnecessary; that there was a concert we could attend at all was the main thing. Nevertheless, I will make some comments. The Gareth Farr work that opened the concert has entered the standard repertoire, at least in this country. It is a gloriously colourful work, propelled by a Pacific Island beat from the percussion section. It owes both its title and something of its soundworld to Leonard Bernstein; Farr was playing in the percussion section with the London Symphony Orchestra under the great man, who asked that the bells in the second of Britten's Sea Interludes 'sound like Great Sea Gongs'. John Psathas is another well-credentialled Wellington composer, who was present in the audience, and his Tarantismo evoked the tarantella, though at a statelier pace than I had expected.
I daresay that young Māori singer-songwriter Maisey Rika cannot have imagined that she would have been performing two of her songs in front of such an audience with the full forces of a symphony orchestra, but she did so with great assurance, and they were very well received. She was accompanied by Horomona Horo, who played a number of traditional Pasifika instruments throughout the concert and had an imposing stage presence. Of the two classical soloists, Simon O'Neill is the one with the international reputation, but for me, young Eliza Boom upstaged him. The concert finished with a stirring rendition of what is almost an unofficial second national anthem, Pōkarekare Ana, the audience invited/urged to join in.
NZSO Principal Conductor in Residence Hamish McKeich directed proceedings with great style and passion, supported by the players who were clearly delighted to be back. There has yet to be an announcement about what will be the revised season – scheduled concerts up to the end of July were cancelled early in lockdown. It seems very unlikely that the overseas conductors who were listed to perform this year, including Marin Alsop and Donald Runnicles, will make it here. Hamish McKeich could have a far busier second half of 2020 than he would have expected.
Even the light rain that greeted us on our walk home could not dampen the spirits. It was very good to be back, but we also recognised how fortunate we were to be able to enjoy such an event, given the situation in most other countries.
David Barker
For more about the NZSO click here.