United States UNSTAGED: Pittsburgh Festival Opera Pandemic Season: Various artists, Pittsburgh Festival Opera, streaming from Pittsburgh, 10-26.7.2020. (RP)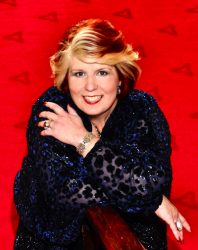 It has been a tumultuous, if ultimately triumphant, year for Pittsburgh Festival Opera (PFO). In December 2019, internationally renowned mezzo-soprano Marianne Cornetti was appointed artistic director of the company. Cornetti is from a small town in Western Pennsylvania and has deep roots in Pittsburgh: she attended university there, participated in the Pittsburgh Opera's young artists program when the company was headed by Tito Capobianco and calls the City of Champions home. In February 2020, PFO announced plans for its annual summer festival and the young artists program which is at the heart of it. A few weeks later, the pandemic scuttled everything.
Performances were rescheduled, but rather than jettison the young artists training program, PFO took it digital and UNSTAGED: Pandemic Season Festival took flight. For five weeks commencing in late May, 16 singers, one pianist and two stage directors received online lessons, coaching, professional development guidance and cameras. The latter were sent to the musicians to film their input from which a final performance would be created. One plus was that the young artists were able to record themselves ad infinitum to get as near to perfection as humanly and technologically possible.
All of that was behind the scenes, however, and from 10-26 July PFO offered a series of performances and discussions, all available online to the general public, that were always entertaining, often enlightening and at their best compelling. Cornetti sang an opening concert of arias and show tunes, but her network, the insights gained over a thirty-year career and especially her passion for opera were what made her invaluable to this endeavor. Every organization needs a frontman, and Cornetti performed the role in her indomitable, upbeat style.
Robert Frankenberry, Director of the Young Artists Program, has a multi-faceted career as a singer, pianist, conductor, teacher and stage director, and wore many hats. One of two must-see moments was his discussion with Mark Adamo, whose Lysistrata was originally to have been performed at this summer's festival. The other was when he joined flutist Lindsey Goodman in 'Something in a Summer's Day', which Pittsburgh composer Nancy Galbraith adapted for the pair from the first movement of her vocal suite Four Nature Canticles.
The performance was part of 'Pit Crew: Singer Free Sundays', three concerts in which members of the Pittsburgh Festival Opera Orchestra performed chamber music. In addition to the performance by Goodman and Frankenberry, the BEO String Quartet and pianists affiliated with the PFO, including Young Artist Sky Lee and Young Artists Program Alum Ruiran Xun, were featured. The pianists played transcriptions of opera music including some rollicking Rossini. The most evocative selection, however, was the 'Dance of the Blessed Spirits' from Gluck's Orfeo ed Euridice, arranged by the German pianist Wilhelm Kempff and performed by Walter Morales, a conductor long affiliated with the PFO.
In a summer when race resonates throughout the country and indeed the world, opera is no stranger to the discussion. In 'I, Too, Sing: A Celebration of the Lives and Works of Classical Vocal Composers of the African Diaspora', Candace Burgess, a PFO Teaching Artist, moderated a panel discussion of Black performers, scholars and authors that should be mandatory viewing for anyone connected to the world of opera and classical music. The discussion was the prelude for a seven-performance recital series being produced by PFO to address the gap of representation in classical vocal literature by African-descended composers
Rivaled only by star dramatic soprano Christine Goerke discussing the current state of opera during one of the discussions moderated by Cornetti, nothing was more poignant than listening to Cameron Barnett, an award-winning poet, educator and blogger, read his poem 'Supernova' from The Drowning Boy's Guide to Water. PFO has commissioned a new song cycle based on poems from The Drowning Boy's Guide to Water that will premiere in the 2021 season. Barnett gave PFO's Executive Director Christopher M. Powell credit for reintroducing him to opera by urging him to see Jeanine Tesori and Tazewell Thompson's Blue at last year's Glimmerglass Festival, which he did. (For a review, click here.)
Powell, although no stranger to Pittsburgh, only joined the company in 2019. He was seldom on camera, but he stated most clearly the rationale for forging ahead with the young artists program; 2020 could not to be a season of video performances of past seasons. Those operas were appropriate for their time and place, but not for this moment. A different approach was needed and UNSTAGED: Pittsburgh Festival Opera Pandemic Season was the solution.
The final scenes program, imagined and directed by Derrick R. Brown, is a work in progress, but it will be streamed in August. It's not going to be the traditional series of opera scenes that are the culmination of most young artists programs. As Brown pointed out, no one is going to watch lengthy operas scenes on a mobile phone. Rather, the performances need to be short and snappy like the segments that comprise Sesame Street, the long-running American educational children's television series which combines live action, sketch comedy, animation and puppetry.
It is going to be companies like PFO that point opera towards tomorrow because they are small, agile and accustomed to constantly pushing the envelope. Undoubtedly, grand opera will return, but the form will evolve, and a new generation – who so many chided for having their eyes glued to their devices – will help lead the way. They know that solutions to many of the challenges that the performing arts face at present are in the palm of their hands, and they have the imagination and technical savvy to unlock them.
Rick Perdian
For more on the Pittsburgh Festival Opera, click here.