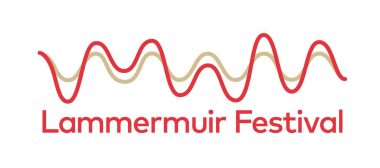 United Kingdom Lammermuir Festival 2020 [1]: Holy Trinity Church, Haddington, 8-11.9.2020. (SRT)
Beethoven, Prokofiev – Chloë Hanslip (violin), Danny Driver (piano), 8.9.2020
Schubert, Schumann, Vaughan Williams, Quilter – Joshua Elliott (tenor), Anna Tilbrook (piano), 9.9.2020
Schubert – Navarra Quartet, Phililp Higham (cello), 10.9.2020
Zipoli, Haydn, Beethoven – Roman Rabinovich (piano), 11.9.2020
After what now feels like a false dawn, the picture for the arts appears to be getting gloomier instead of brighter. Sparks of hope that live performances in the UK might get up and running again have suffered a major setback with the government's 'rule of six', and the prospect of getting into a theatre or a concert hall this side of Christmas now seems vanishingly remote. Now isn't the time to rehearse the arguments as to whether restarting live performance is wise: as music lovers, let us just agree that the mass shutdown is a tragedy from which much of the sector will struggle to recover.
You can help, though, because while you might not be allowed to enter the auditorium, live performances are happening, and you can buy a ticket. Specifically, you can support Scotland's Lammermuir Festival (click here), whose online offering for 2020 would shame many other festivals in a good year. I have written every year about how much I love going to this festival, tucked away in the pastoral beauty of East Lothian, only an hour from central Edinburgh. The festival's venues are shut to the public, but they haven't given up. Instead, they have put together an ambitious online programme that presents twelve concerts over twelve days, and this first week has been wonderful.
Two important things to note, however. Firstly, everything is live. You can watch it online via the festival's website, and the first few concerts this week have been broadcast live on BBC Radio 3, so there is the frisson of a live event and, importantly, there is the magic of something being created before you in the moment. That puts the Edinburgh International Festival's offering rather in the shade, its pre-recorded concerts having high artistic quality, but the sterility of something that was tied up days before. Secondly, the festival has made the decision to charge for concerts. Bravo, say I! For one thing, it sends out the important message that live music is valuable and worth paying for; and for another, their prices are a bargain. You can watch live, and then for two weeks afterwards, and production values are high, with sensitive camera work and excellent sound. I have felt completely immersed in everything I have watched so far.
The festival directors have built up great relationships with the artists who perform there over the years, and so it is hardly surprising that the 2020 programme is full of returning favourites. My very first encounter with the festival featured an unforgettable recital of Ligeti and Debussy from pianist Danny Driver, and if he was on safer territory with Beethoven then the music making was no less exciting. Joined by violinist Chloë Hanslip, with whom he has recorded the complete Beethoven violin sonatas, they opened the festival with Beethoven's first and last violin sonatas, giving us a fascinating insight into the opposite ends of the composer's adventures in the form. It is great to hear a coupling that isn't the Spring and Kreutzer sonatas, which dominate the performance count of this repertoire to an extent that tends to eclipse everything else. However, the life and beauty of the playing, especially from Hanslip's violin, had an airborne quality that was exhilarating to listen to, and Driver's role at the keyboard was to do far more than provide support: this was unquestionably a partnership of equals, and the expansive ease of the final sonata was a real treat. So was the strange beauty of Prokofiev's Five Melodies that separated the sonatas, the composer's avant garde experimentalism clashing with his lyrical side and producing a remarkable result.
The little church of Holy Trinity, Haddington is hosting nearly all of this year's concerts. It is a snug venue with a lovely acoustic, and the engineers have done a first rate job of capturing it. Joshua Ellicott's golden-voiced tenor sounded wonderful in it, partnered by the sensitive, responsive pianism of Anna Tilbrook for his song recital. His opening set of Schubert nature songs oozed gemütlichkeit, with a sound as warm as the autumn sun; and he then gave a haunting performance of Schumann's Opus 39 Liederkreis, which married the poems' energy with the beauty of the music, bewitchingly so in 'Mondnacht'. There was more nature-painting in his Vaughan Williams selection, with a delightful Linden Lea, followed by three of the Songs of Travel, where Tilbrook's piano line drew my ear as much as Ellicott's voice, and a radiant Silent Noon, before two Quilter songs ended a beautifully conceived recital.
Pianist Roman Rabinovich is probably best known to Lammermuir audiences for traversing twenty-five Haydn sonatas over five days in 2016. Playing Haydn's final piano sonata sounds like small beans next to this, but his performance of the E-flat sonata bristled with confidence and warmth, with an architectural first movement that is the equal of Beethoven or Schubert, and a gorgeously simple slow movement, followed by a spry finale that was as subtle as it was curious. The energy that he brought to the outer movements of Beethoven's Appassionata sonata meant that you could (almost) forgive the glitches in his playing, but the finest thing – and biggest surprise – in the recital was a suite from Domenico Zippoli, a gorgeous piece of Italian Baroquerie which sounded subtle, probing and purposeful under Rabinovich's figures, and beautiful in the church's acoustic, which is perfect for solo piano. It's no Bach, but it is beautifully constructed and in this performance made perfect aural sense.
However, the finest thing I have seen and heard all week was an outstanding performance of Schubert's C major String Quintet by the Navarra Quartet, joined by Philip Higham, best known in these parts as principal cello of the Scottish Chamber Orchestra. Everything about their performance exuded not only quality, but the excitement of making music together again. Higham, sitting slightly apart from the quartet so as to observe social distancing, sounded so well integrated that you would have thought he was a regular part of the band and, partly thanks to him, the Quintet felt rooted in its depth, as though the sound were built from the ground up. Balancing that, there was a gorgeous bloom on the violin sound that caught the church's acoustic perfectly, and the architectural security of the first movement was matched by a perfect sense of aesthetic balance. Listen, for one example, to the start of the recapitulation, which teased the ear with both the memory of what has gone before and the anticipation of what's to come. The gorgeously expansive Adagio led to an electric Scherzo with an Elysian central Trio and a finale that sparked with energy. It is the best performance of the quintet I have heard in a long time, and I don't think it is only because I have missed live music so much.
That concert alone is worth the price of your ticket, but there is a lot more on next week, so check it out, and help out by buying a ticket if you can. If you really think live music is worth saving, then it is time to help artists and institutions by putting your money where your mouth is, and the Lammermuir Festival would be a great place to start.
Simon Thompson
The Lammermuir Festival runs until Sunday 20th September. For tickets click here.