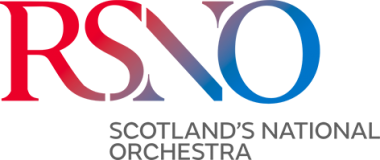 The Royal Scottish National Orchestra presents first Digital Season 
RSNO launches ten concert digital season led by Music Director Thomas Søndergård
Season celebrates 250th anniversary of the birth of Beethoven
Season presents a diverse programme of pieces rarely heard by audiences in Scotland
Midori is Artist in Residence and performs World Premiere of Glanert Violin Concerto No2
Season is accessible and affordable
The Royal Scottish National Orchestra is back with a series of ten brand-new concerts to be enjoyed safely at home as part of its first ever Digital Season.
Due to COVID-19 continuing to impact live performances and risk public safety, the RSNO has adapted to new ways of working to allow musicians to rehearse and perform whilst safely socially distanced, in an effort to create this Autumn-Winter Digital Season.
It comes after the RSNO showcased 15 archived concerts to audiences internationally as part of the #RSNOFridayNightClub, a series that began shortly after the national coronavirus lockdown. The series was a runaway success amassing more than 240,000 views, boosting the RSNO Facebook following by 82.41% and YouTube by 170.92%, between February and September this year.
Chief Executive of the RSNO, Alistair Mackie, said: "We were moved and encouraged by the support we received at home and internationally for our efforts to keep bringing music to people during the lockdown period.
'Despite the continued challenges we face, we remain committed to presenting concerts of the very highest international quality that we hope may inspire and encourage us all as we work together to find a way though COVID-19 times.
'At the end of 2019 we created a dedicated digital team of just two staff members to start to grow our online content. Never did we imagine that just a few months later that same small digital team would become the backbone of our new way of working.
'I cannot wait to share these ten brand-new digital concerts with our audiences as we continue to connect with people across Scotland, and around the world, through the power of music.'
From Tuesday 22 September at noon, audiences will be able to purchase tickets for RSNO Digital Season concerts online (click here). Ticket holders will be able to watch each concert online on demand from the date of broadcast until Sunday 14 March 2021.