United States Brooklyn Art Song Society – Schubert I: Tyler Duncan (baritone), Erika Switzer (piano). Brooklyn Art Song Society, Soapbox Gallery, Brooklyn. Live stream viewed on 10.10.2020. (RP)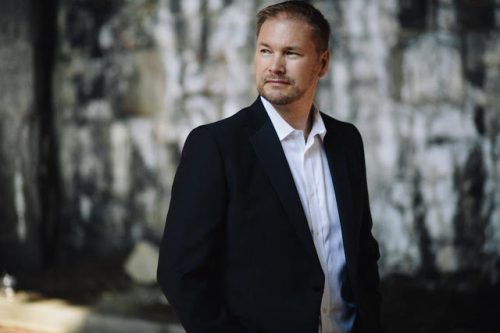 Schubert – Die schöne Müllerin Op.25 D.795
The Brooklyn Art Song Society's 2020/21 season was planned long before lockdown. Cancelling was never an option, so BASS, like many other performing arts organizations, has gone digital. Die schöne Müllerin, performed by baritone Tyler Duncan and pianist Erika Switzer, was the first of five concerts that it will present celebrating Franz Schubert.
Now in its eleventh season, BASS hasn't tinkered with the basic format of its recitals, which feature the best of America's current generation of singers and collaborative artists along with lectures from authorities on the composers and their times. The plusses of the digital format far outweigh the minuses, but it is clear that the performers miss an audience as much as we miss being in the hall.
Die schöne Müllerin was composed in 1823 when Schubert was 26 years old. It was a difficult period of time in Schubert's short life, as he was already displaying the symptoms of syphilis; part of Die schöne Müllerin was composed in hospital where he was receiving treatment for the disease. The Austrian composer would live for several more years and produce wondrous music, but his life was blighted, and his dreams of happiness dashed.
The cycle consists of twenty songs drawn from poems by Wilhelm Müller who, like Schubert, died in his early thirties. It tells the story of an itinerant miller who falls in love with a miller's daughter. Their love blossoms briefly, but he is soon supplanted in her affections by a hunter. The young man, his heart broken, drowns himself in a brook that has been his silent companion throughout this tragic episode. Although there are lighthearted songs in the cycle, those that plumb the depths of despair are among the most sublime ever written.
Duncan and Switzer have performed together for over 25 years. As young artists, they were encouraged to collaborate by Ely Ameling, one of the twentieth century's preeminent proponents of the art of the song. Duncan and Switzer did further work with renowned Lieder specialists, including Dietrich Fischer Dieskau, Hans Hotter, Rudolf Jansen, Helmut Deutsch, and Brigitte Fassbaender. They are married to each other, so social distancing was not a concern for this performance.
Duncan has a fine lyric baritone and a middle range that is particularly clear and beautiful, an asset in this instance as many of the songs in Die schöne Müllerin are conversational in nature. His voice also has a youthful sound, which added realism to his portrayal of the mercurial emotions of the young man and made the final songs particularly poignant. There was no doubt that this was a young man for whom life is not worth living, and he quietly lets it slip away.
This was not the darkest possible interpretation of Die schöne Müllerin imaginable, due in equal parts to the buoyancy innate in Duncan's singing and the delicacy and variation in Switzer's playing. She can be fiery and passionate when needed, but it was her lyricism that ran, like the coursing brook in the poems, through this performance.
The all-too-brief pre-concert lecture by Blake Howe, who teaches music history at Louisiana State University, focused on the origin of the poems, Schubert's life, and textural and musical analysis of several of the songs. Howe says that his students often find the frank display of emotion in Die schöne Müllerin embarrassing and question whether people in the early nineteenth century actually felt so deeply. Howe's response is of course they did, and we still do today.
Perhaps it is best not to listen to either the lecture or the performance unless you want a good cry, or at least a cathartic experience. Howe's eyes glistened with what seemed to be the beginning of tears as he spoke of Schubert's tragic life. By the final song, a lullaby that the brook sings to the miller resting in his watery grave, the eloquence and artistry of Duncan and Switzer left one emotionally drained but at peace. Schubert could have hoped for nothing more.
Rick Perdian
To learn more about Schubert I: Die schöne Müllerin, click here.