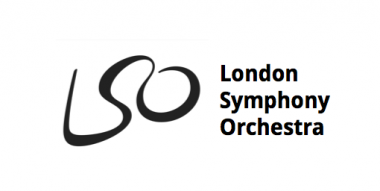 LONDON SYMPHONY ORCHESTRA APPOINTS SIR ANTONIO PAPPANO AS ITS CHIEF CONDUCTOR
The London Symphony Orchestra (LSO) has announced the appointment of Sir Antonio Pappano as its Chief Conductor from September 2024, becoming Chief Conductor Designate in September 2023. He steps down from his post as Music Director of the Royal Opera House at the end July 2024. Sir Antonio will conduct the Orchestra in its annual London Barbican Season, where it is Resident Orchestra, and on national and international tours. For more information about LSO click here.
Kathryn McDowell, Managing Director of the LSO said: 'I am delighted to welcome Sir Antonio Pappano as Chief Conductor of the LSO. We are deepening our association with him at a crucial time of rebuilding and refocussing following the challenges of the pandemic. With Tony, every concert performance is a memorable and special event. He is the dynamic life force that the LSO welcomes in the leading conductor role and I look forward to planning imaginative programmes with him for the LSO's season in the Barbican and beyond.  With his considerable gifts as communicator off the podium, on film and audio broadcast, we will be developing new digital and broadcast projects tapping into his well-established credentials in this sphere. These will extend to young people through the LSO's renowned LSO Discovery learning and community programme.'
Sir Antonio Pappano said: 'Since I first collaborated with the LSO in 1996 I have time and again been overwhelmed by the team spirit inherent in this fabulously talented group of musicians. The combination of a unique energy, flair and virtuosity has always set this orchestra apart. That I have been chosen as Chief Conductor is a dream come true and a most wonderful gift. I am humbled and excited to receive this honour and trust.
I am committed to keeping London as my musical home and look forward to this most important journey that awaits me, full not only of discovery but also of continued exploration of technological and broadcast opportunities to convey the message of music to an ever greater audience.'
David Alberman, Chair of the LSO, added: 'On behalf of the whole Orchestra I am delighted to welcome our new Chief Conductor Designate. We have enjoyed great music making with Tony over the years.  Most recently the unforgettable performances of Vaughan Williams' Symphonies 4 and 6 last season, the latter on the eve of the first lockdown, the heightened atmosphere in the hall between audience, conductor and musicians was palpable. With the memory of this still fresh my mind I look forward with tremendous anticipation to what the future holds for our audiences and ourselves.'
Sir Antonio Pappano has been Music Director of the Royal Opera House since 2002, the longest serving Music Director in its history, and Music Director of the Orchestra dell'Accademia Nazionale di Santa Cecilia in Rome since 2005.  He has developed a very special relationship with the LSO since he first conducted the Orchestra in a recording of Tosca in 1996, with his first LSO concert at the Barbican in January 1997.  Over the last two decades, he has conducted over 70 LSO concerts and  made three recordings on the LSO Live label, and a further six recordings on other labels.  He has been a jury member for the Donatella Flick LSO Conducting Competition on several occasions, and is a great champion of the competition, and mentor to past winners. 
About Sir Antonio Pappano ; Sir Antonio Pappano has been Music Director of the Royal Opera House, Covent Garden, since 2002, and Music Director of the Orchestra dell'Accademia Nazionale di Santa Cecilia in Rome since 2005. Nurtured as a pianist, repetiteur and assistant conductor at many of Europe and North America's most important opera houses, including at the Lyric Opera of Chicago, and several seasons at the Bayreuth Festival as Musical Assistant to Daniel Barenboim.  Pappano was appointed Music Director of Oslo's Den Norske Opera in 1990, and from 1992–2002 served as Music Director of the Théâtre Royal de la Monnaie (Brussels). From 1997–1999 he was Principal Guest Conductor of the Israel Philharmonic Orchestra.
In high demand as an opera conductor, Pappano works regularly with the Metropolitan Opera, New York; Wiener Staatsoper and Staatsoper Berlin; Bayreuth and Salzburg Festivals; San Francisco Opera; Lyric Opera of Chicago; Théâtre du Châtelet; and the Teatro alla Scala. His wide-ranging repertoire at the Royal Opera House has generated critical acclaim, in productions including Verdi's Otello, Wagner's Parsifal, Rossini's Semiramide, Shostakovich's Lady Macbeth of the Mtsensk District and Turnage's Anna Nicole, whilst working with such illustrious singers as Jonas Kaufmann, Nina Stemme, Karita Mattila, Gerald Finley, Anna Netrebko and Bryn Terfel.
As a guest conductor, Pappano has appeared with many of the world's most prestigious orchestras, including the Berlin, Vienna, New York and Munich Philharmonic Orchestras, the Royal Concertgebouw Orchestra, the Chicago and Boston Symphonies, the Philadelphia and Cleveland Orchestras, and the Orchestre de Paris. He maintains particularly strong relationships with the London Symphony Orchestra and the Chamber Orchestra of Europe. He is actively committed to nurturing young singers and instrumentalists, and enjoys close associations with the Aldeburgh and Verbier Festivals.
An exclusive recording artist for Warner Classics (formerly EMI Classics) since 1995, Pappano's discography features many complete operas, including Verdi's Aida, hailed as "a magnificent achievement, of rare accomplishment" (Gramophone). Numerous orchestral discs document his work with the Accademia Nazionale di Santa Cecilia, London Symphony and Berlin Philharmonic Orchestras, and the orchestras of the Royal Opera House and the Théâtre Royal de la Monnaie. Many productions from the Royal Opera House have been released on DVD/Blu-ray, and his recordings have garnered accolades including Classic BRIT, ECHO Klassik, BBC Music Magazine and Gramophone Awards.
As a pianist, Antonio Pappano has accompanied some of the most celebrated singers, including Joyce DiDonato, Diana Damrau, Gerald Finley and Ian Bostridge. He has also partnered singers and instrumental soloists on disc, including operatic and chamber recitals with Barbara Bonney, Ian Bostridge, Joyce DiDonato, Placido Domingo, Jonas Kaufmann, Anna Netrebko and Nina Stemme, and concerto recordings with Leif Ove Andsnes, Maxim Vengerov, Janine Jansen, Jan Lisiecki and Beatrice Rana.
Antonio Pappano was born in London to Italian parents, and moved with his family to the United States at the age of 13. He studied piano with Norma Verrilli, composition with Arnold Franchetti and conducting with Gustav Meier. His awards and honours include Gramophone's 'Artist of the Year' (2000), the 2003 Olivier Award for Outstanding Achievement in Opera, the 2004 Royal Philharmonic Society Music Award, and the Académie du Disque Lyrique's Bruno Walter prize. In 2012 he was made a Cavaliere di Gran Croce of the Republic of Italy, and a Knight of the British Empire for his services to music, and in 2015 he was named the 100th recipient of the Royal Philharmonic Society's Gold Medal, the body's highest honour. He has also developed a notable career as a speaker and presenter, and has fronted several critically acclaimed BBC Television documentaries including Opera Italia, Pappano's Essential Ring Cycle and Pappano's Classical Voices.