Switzerland Dessner, Tchaikovsky: Tonhalle Orchestra Zurich / Semyon Bychkov (conductor). Tonhalle Maag, Zurich, 24.6.2021. (JR)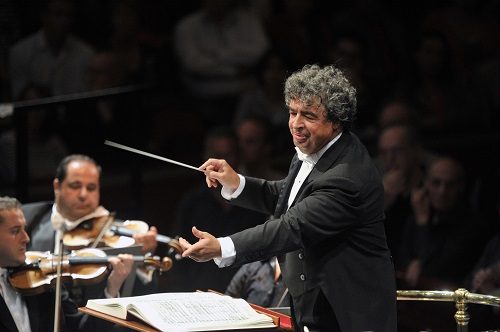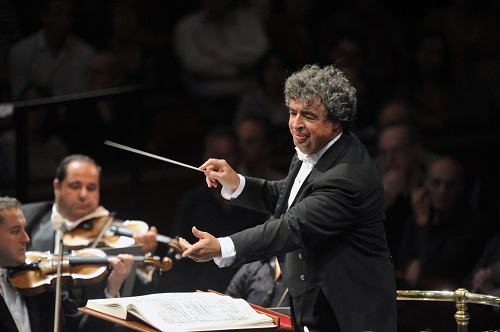 Dessner – Mari' for Orchestra (world première)
Tchaikovsky – Symphony No.2 ('Little Russian')
I will admit that I had not heard of Bryce Dessner before this concert. Research revealed that Dessner, born in 1976, is an American living with his French (singer) wife in France, describing himself as a composer and guitarist, and also known as a member – with his brother Aaron – of a rock band called 'The National'. His orchestral, chamber and vocal compositions have been commissioned by the Los Angeles Philharmonic, Ensemble Intercontemporain, the Metropolitan Museum of Art (for the New York Philharmonic), Kronos Quartet and Carnegie Hall and he collaborates with the likes of Philip Glass, Steve Reich, Paul Simon, Katia and Marielle Labèque, and Taylor Swift. A few years ago, Dessner was named as one of eight creative and artistic partners for the San Francisco Symphony Orchestra under Esa-Pekka Salonen. 'The National' appear to be have been considered one of the best rock bands of the 2010s, receiving two Grammy nominations, and winning one.
'Mari' for Orchestra was commissioned by Semyon Bychkov for the Czech Philharmonic, Tonhalle Zurich and Leipzig Gewandhaus and scheduled for its première with the Czech Philharmonic (of which Bychkov is Chief Conductor) some months ago but it had to be delayed because of the pandemic. The Czechs were apparently not too happy that the world première was then granted to the Swiss orchestra. However, current Covid restrictions still meant that only 100 or so in the audience could actually hear the new work. The word 'Mari' in the Basque language means 'Goddess of the Woods' – there are woods in the area of the French Basque country where Bychkov and Dessner are neighbours, presumably in the summer months.
Dessner writes that the pandemic gave him the idea for this new work. He felt that, had no vaccine been found, we might have been without live orchestral music for a very long time and he wanted to write a piece with references to one or two great composers – in this case Dvořák and Mahler. The 20-minute piece shows, primarily, the clear influence of the minimalism of John Adams, but underneath there is a theme from Dvořák's 'New World' Symphony and, on the harp, Mahler. The piece has a tinkly start, the back row of percussion is well filled; soon thumping, militaristic percussion and brass take over, with woodwind evoking birdsong. Tricky rhythms require the orchestra to concentrate at all times. The score is the largest I have ever seen. If this is a forest, it is a wild one. There are some interesting sounds, sliding strings and slides on the trombones. It is all rather a jumble of ideas, but not in any way an unpleasant one. The piece ends very quietly; it received a muted welcome. Dessner, who I believe was present at a rehearsal, was strangely not to be seen when the piece ended.
Tchaikovsky's first three symphonies are melodic works that are sadly heard in concert too little (though Paavo Järvi recently served up all the symphonies at the Tonhalle). I will admit I have a penchant for the first two.
Tchaikovsky's Second Symphony is full of charm and sparkle. It contains a number of quotes from the composer's earlier works and is full of youthful abandon. Its nickname 'Little Russian' stems from the fact that many of the folk tunes used are from the Ukraine, which in Tchaikovsky's time was known as 'Little Russia'.
Was there an audible difference between Järvi's recent account of this symphony in the same hall and with the same orchestra and Bychkov's? Most certainly. Bychkov signalled his intentions with the very striking opening chord. Each phrase was considered and shaped, there was no rush. He did not shy away from the climaxes, when they came; there were some thrilling broad sweeps. Principal horn Ivo Gass was flawless and was rightly the first to receive an ovation, followed by the splendid piccolo. Bychkov managed to give the brass section some Russian bite. Bychkov has known Tchaikovsky all his life and clearly loves the composer's works; he made this underestimated early symphony sound like a very fine work. The lightweight second movement was full of charm and wit. The Scherzo was notable for its piccolo shrieks and the animated Finale, after the grandiose opening, continued in beefy vein. This website does not award stars for the performances, but if it did, this was a five-star performance. It promoted me to investigate immediately the recently released boxed set of all Tchaikovsky's symphonies (together with the piano concertos and Kirill Gerstein) with Bychkov and his new orchestra, the Czech Philharmonic.
Speaking to a member of the orchestra during rehearsals, I was told the orchestra think extremely highly of Bychkov, for the diligent way he executes his rehearsals and his knowledge of the score (not, it seems, a given for all conductors). He clearly knew this symphony inside out; the orchestra followed his every tiny direction.
Before the pandemic struck, this concert was supposed to have featured The Rite of Spring so I felt a change to Tchaikovsky's Second Symphony might be rather a let-down. I need not have feared: the final large-scale orchestral concert at the Tonhalle Maag – before its demolition – went out with a bang.
Happily, Covid restrictions are about to lifted in Switzerland to a very great extent; choirs can rehearse again in full numbers, without masks; no masks either for orchestra players and no staggered seating. Concert halls and opera houses can again dream of full houses. We might even be allowed to have a drink in the interval. Concert life is returning to almost normal. Let us hope.
John Rhodes