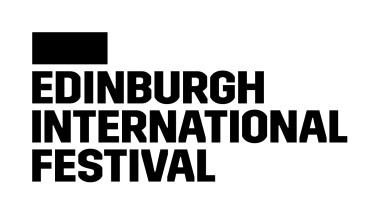 Live performance is back with a bang – Simon Thompson on the 2021 Edinburgh International Festival
Anyone reading this south of Hadrian's Wall might wonder why we Scots are so especially excited about the return of the Edinburgh International Festival. After all, hasn't the national lockdown been over for several months now, and haven't we had plenty of opportunities for live music since the pandemic?
One word answer: NO! Our friends elsewhere in the UK often forget that up in Scotland our restrictions have been much tighter than in England. Last summer theatres in England reopened to be shut again after Christmas and reopened again in May. That means that lucky audiences have been able to get back to plays, shows, concert, even operas in some places, for about six months.
Lucky them! While they have been enjoying themselves the performance venues in Scotland have stayed resolutely shut. Between March 2020 and June 2021 there has been pretty much no live performance to an audience in Scotland at all. NOTHING! Just let that filter down for a moment. More than a year of silence while all the new music we heard was filtered through speakers or a screen. True: Scottish Opera did a wonderful La bohème, but that was outdoors in a car park. A couple of the ensembles and venues in Scotland are beginning a few small-scale experiments as they creep back to live performances, but otherwise we have had nothing beyond broadcasts and streams. If you had told me back in March 2020 that the drought would last nearly a year-and-a-half, I half suspect I would have just given up.
So that is why we are super-excited about this summer. It is not just the return of the Edinburgh Festivals: it is the return of live performance. I am aching for it and have been counting down the days since they first touted its return! However, that is not the only reason to get excited. This year's EIF have put together a programme that, in the light of the restrictions on international travel and on public gatherings, is nothing short of remarkable.
They have mostly managed it by putting on almost all of the festival outdoors. Before you raise your eyebrows at the prospect of the Scottish weather, be assured that 'outdoors' means three bespoke pavilions, under covered rooves. There is one in Old College Quad on South Bridge, which will mostly be used for smaller scale and chamber music performances. Out at Edinburgh Park, towards the airport, will be a big venue that will mostly be used for contemporary music (along the BBC 6 Music lines rather than the Thomas Adès lines), and the junior campus of the Edinburgh Academy will be used for orchestral music. With that, a lot of Covid restrictions become surmountable, and it is natural that this year's programme is very music-focused.
Obviously, international travel restrictions make it all but impossible for the festival to do their usual magic act of bringing international opera and ballet companies, so there is more of a British focus, but they have also pulled out the stops to sprinkle some international stardust on the proceedings too.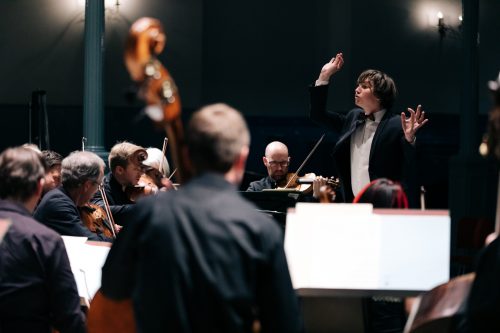 Take chamber music, for example. There are lots of returning festival favourites who hold a British passport, such as pianists Steven Osborne and Malcolm Martineau, but you will also hear visiting instrumental stars like Patricia Kopatchinskaja or Elisabeth Leonskaja, and visiting singers include Joyce DiDonato and Renée Fleming. The Scottish Chamber Orchestra's livewire chief conductor, Maxim Emelyanychev, will be back, as will Nicola Benedetti, whose festival residence includes a visit from her newly-formed Benedetti Baroque Orchestra, as well as Stravinsky's Soldier's Tale and a programme charting the history of the violin.
At Edinburgh Academy, the orchestral programme is a celebration of British orchestras. Valery Gergiev conducts the Royal Scottish National Orchestra in an all-Russian programme, including Daniil Trifonov playing Shostakovich's first piano concerto, while their boss Thomas Søndergård conducts them in Mendelssohn's music for A Midsummer Night's Dream. Having survived the 2020 Last Night of the Proms, Dalia Stasevska conducts Edinburgh's opening concert with the BBC Symphony Orchestra, and Vasily Petrenko brings the Royal Philharmonic with Isata Kanneh-Mason.
Simon Rattle conducts the LSO in Strauss's Le Bourgeois gentilhomme, which ties in nicely with the closing opera performance, Ariadne auf Naxos starring Dorothea Röschmann, David Butt Philip and Catriona Morison. The Dunedin Consort will perform Errollyn Wallen's Dido's Ghost starring Golda Schultz, and Scottish Opera bring a new production of Verdi's Falstaff directed by David McVicar.
I have mentioned less than half of the music programme here, and said nothing at all about the theatre, drama and cabaret, but that gives a flavour of the richness of what is on offer. Furthermore, for those who can't make it to Edinburgh, 21 full-length productions will be made available online for free, and that is a cause to celebrate in itself.
I am a year-round Edinburgh native, and August is always my favourite time of year here, but this year carries a promise that is so strong I can almost taste it. Live performance is coming back. Wild horses couldn't keep me away.
Simon Thompson
For full details of the 2021 Edinburgh International Festival click here. Booking opens at 10am on Friday 11th June.