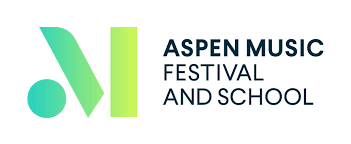 United States Aspen Music Festival [1]: Benedict Music Tent, Aspen, Colorado, 1-3.7.2021. (HS)

Program 1: Matthew Whittaker (piano), 1.7.2021.
Various composers
Program 2: Inon Barnatan (piano), Aspen Chamber Symphony / Leonard Slatkin (conductor), 2.7.2021.
Julia Perry – 'A Short Piece for Orchestra'
Beethoven – Piano Concerto No.5 in E flat major 'Emperor', Symphony No.5 in C minor
Program 3: Jeanine De Bisque (soprano), Lauren Decker (mezzo-soprano), Lawrence Brownlee (tenor), Will Liverman (baritone), Aspen Festival Orchestra / Robert Spano (conductor), Kantorei / Joel Rinsema (chorus director), 3.7.2021.
S. Smith/Damrosch – 'The Star-Spangled Banner'
Beethoven – Symphony No.9 in D minor
First-week orchestral concerts at the Aspen Music Festival are like rolls of the dice. You never know how long it might take the hundreds of student musicians converging on the mountain town of Aspen to get on the same page with the experienced principals visiting from great orchestras around the world. So it was more than exhilarating when the Aspen Chamber Symphony's Friday night concert climaxed with a Beethoven's Fifth that was sensational from stem to stern.
When guest conductor Leonard Slatkin gave the downbeat Friday at 5:30 p.m., it had been 683 days since the last live concert in the 2050-seat Benedict Music Tent. Last year, the festival's calendar had to be ripped up because of the pandemic, and it was replaced with weekly video recitals.
This weekend was Beethoven-heavy, an artifact of what was to have been part of a worldwide celebration of the composer's music on the 250th anniversary of his birth. The other half of Friday's concert included a jewel-like performance of the Emperor Concerto. Sunday's initial foray by the Aspen Festival Orchestra closed out the first weekend with the help of the Denver-based chorus Kantorei on a Ninth Symphony that roused the crowd but, unfortunately, showed how tricky it is to get everything right in the first week.
Slatkin got the Friday orchestra cruising smoothly through the opening work, 'A Short Piece for Orchestra' by the mid-twentieth century American composer Julia Perry. The piece, which premiered in 1952 in Turin, is the first of many welcome nods this season to women composers and those of African-American and other heritages. In its eight episodic minutes, it found plenty of bright rhythms and tonal colors.
The concerto that followed settled into a clear-eyed, no-nonsense style that played off Beethoven's ability to churn up energy over the course of more than half an hour. Soloist Inon Barnatan excelled at finding the quiet details in the piano music, with delicate trills, sparkling runs and finely tuned moments of hesitance and impetuosity. The middle movement, marked Adagio un poco moto, found a serene flow that seemed to hover weightlessly. If the finale's opening fireworks missed some of the energy that springs from the louder details, Slatkin's brisk pace kept the orchestra on its toes and delivered plenty of its own energy.
The highlight, though, was the Symphony No.5. Slatkin had to abbreviate his demonstration of how Beethoven revised early sketches for the symphony into this iconic work. Comparing an early version of where the composer went with the famous four-note theme to the final version we now hear, and a similar juxtaposition of the first movement's endings, made the point that Beethoven kept tweaking and refashioning his music until it emerged with his signature inevitability.
Once the symphony got going, it unfolded with that sense of destiny intact, aided and abetted by superb playing from many of the principal chairs – hornist Andrew Bain and timpanist Joseph Pereira (both from the Los Angeles Philharmonic), flutist DeMarre McGill (Seattle Symphony), oboist Titus Underwood (Nashville Symphony) and concertmaster Bing Wang (Hollywood Bowl Symphony). Student piccolo player Evyatar Baruch painted the final pages of the symphony with silvery precision.
The net result was the most thoroughly realized Beethoven Fifth that I can recall in 28 years at this festival.
The Ninth on Sunday faced a steeper challenge. Audiences accustomed to enlarged forces found a pared-down orchestra and a chorus occupying four rows in section 400, behind and to the left of conductor Robert Spano (not in the choir loft behind the orchestra). Whether it was an artistic interpretation or a choice to make things a bit more doable for a newly assembled cast, slow sections went a bit faster than what we usually hear, and faster sections a bit more slowly, shaving off some of Beethoven's contrasts.
What's worse, about ten minutes into the finale a small plane circled above the music tent, buzzing it three times in about eight minutes. The pitch of its engine was just far enough off a low B-flat to miss harmonizing with the orchestra.
Even so, there was plenty to savor. Timpanist Edward Stephan (from the San Francisco Symphony) punched up rhythmic gestures that needed it. The horn section, led by Eric Ralske (Metropolitan Opera Orchestra), cut through with flair when called for and receded into the ensemble when needed. Clarinetist Joaquin Valdepeñas (who conducts the orchestra at the Glenn Gould School in Toronto) was the standout within a strong effort by all the woodwinds.
The quartet of solo singers also distinguished themselves. Baritone Will Liverman called the finale to order resonantly, soprano Jeanine De Bisque sailed atop the dense harmonies with aplomb, and mezzo-soprano Lauren Decker and tenor Lawrence Brownlee rose to the occasion splendidly.
Thursday's opening night, usually an intimate recital in the 500-seat Harris Hall adjacent to the music tent, featured 20-year-old jazz-centered pianist Matthew Whittaker in a solo recital. Still a student at Juilliard, he is already a jazz prodigy. His 70-minute recital displayed breathtaking pianistic technique, swinging rhythmic energy and an endless range of ideas.
He opened with a meandering fantasia that eventually led to a jazz version of Rodgers and Hammerstein's 'My Favorite Things.' It may have been meant as a nod to the classic jazz excursions with this tune created by saxophonist John Coltrane, but this was distinctly a pianist's doing. Even better than a few of Whittaker's own pieces (and one by a Juilliard classmate), the best moment came in a highly personal version of Chick Corea's jazz classic 'Spain.' As Corea did, Whittaker began by paraphrasing Rodrigo's Concierto de Aranjuez and treated each return of Corea's dance themes with a different rhythm or melodic variation. It made me smile.
Clearly, he knows jazz history. At times he seemed to channel Art Tatum or Corea, but he never sounded exactly like either one. His solos might benefit from focusing on a few of his explosions of ideas, letting each develop instead of pinballing from one new idea to the next.
Harvey Steiman