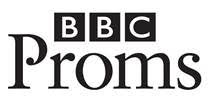 United Kingdom BBC Proms 2021 [11] – To Soothe the Aching Heart (A Night at the Opera): Sally Matthews, Natalya Romaniw, Nardus Williams (sopranos), Christine Rice (mezzo-soprano); Nicky Spence, Freddie De Tommaso (tenors), BBC Philharmonic / Ben Glassberg (conductor). Royal Albert Hall, London, 16.08.2021. (CC)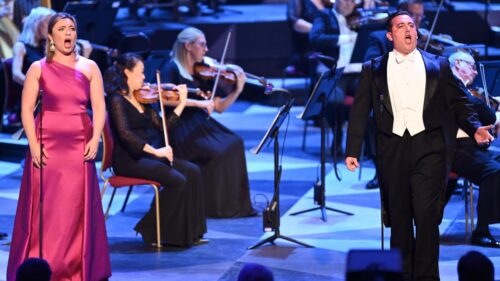 Caccini – La liberazione di Ruggiero: Suite
Beethoven – Fidelio – 'Abscheulicher! … Komm, Hoffnung'; 'Gott! welch' Dunkel hier!'; 'O namenlose Freude!'
Gluck – Orfeo ed Euridice – 'Che farò senza Euridice?'
Puccini – La bohème – 'Che gelida manina!'; 'Sì. Mi chiamano Mimì'; 'O soave fanciulla'
Bizet – Carmen – Prelude; 'La fleur que tu m'avais jetée'
Handel – Rodelinda – 'Io t'abbraccio'
Humperdinck – Hänsel und Gretel – 'Der kleine Sandmann bin ich'; 'Abends will ich schlafen gehn'; Dream Pantomime
Janáček – Jenůfa – Closing Scene
Songs of love, of pain and isolation and subsequent reconciliation formed the backbone to this wide-ranging concert of bleeding chunks. Isolation is certainly a semantically laden word at the moment and has been for some time now; the offer, here, of glimmers of hope was a thing of beauty.
A suite compiled by Ben Glassberg (with some last-minute changes to the movements themselves) from the first opera by a female composer – Francesca Caccini's La liberazione di Ruggiero: Nice to see the BBC Philharmonic strings sans vibrato; but far more startling was the modernity of Caccini's writing, some of which could easily have belonged to the mid-twentieth century in its angularity, dissonance and rhythmic play (Bartók springs to mind on more than one occasion). And yet the ceremonial fanfares were very much of their time. Dating in fact from Renaissance Florence (the carnival season of 1625, to be precise), this 75-minute balletto (it included both dance and singing). We heard the Sinfonia, the 'Danza infernale' and 'Ballo a cavallo'. The piece was previously attributed to Giovanni Battista Buonamente.
It was Sally Matthews as Leonore and Nicky Spence as Florestan who offered the two excerpts from Fidelio. Leonore's first act aria, 'Abscheulicher!' is a test for any soprano. Matthews was superb in her realisation, her lower register solid, her upper range powerful but not harsh. The members of the horn section in their solos were beautifully expressive (Ben Hulme, Rebecca Hill and Philip Stoker), the final high E naturals perfectly placed. Nicky Spence, as Leonore's imprisoned husband Florestan, gave an object lesson in how to convey heart-based despair while enunciating every syllable perfectly. The way he took his time over 'Öd' ist es um mich her' was magical; neither did his voice show any sense of strains under Beethoven's demands. I see Spence is down to sing Samson (Saint-Saëns Samson et Dalila) at Covent Garden next May under Antonio Pappano – it should be quite an evening. Here, though, Leonore and Florestan were reunited in the great explosion of conjugal joy, 'O namenlose Freude!'. No missing the strength of Matthews's voice here – a superb assumption of the role.
A slightly tentative orchestral beginning to Gluck's 'Che farò' was not enough to derail Christine Rice's superbly expressive Orfeo; and how we felt in the final lines that there is no hope for Orfeo, on earth or in heaven. Rice was so eloquent here, and a special word for the harpsichord Matthew Fletcher.
It has been a Summer of Bohèmes: first, the Royal Opera House's run under Renato Balsadonna (featuring the astonishing Musetta of Anush Hovhanissyan), then a simply unbelievable performance at Verbier at the beginning of August with the jaw-dropping discovery Sungho Kim as Rodolfo and the equally stunning Mimì of Sylvia d'Eramo. Just some bleeding chunks here. Almost as blessed, though. There was a fine 'Che gelida manina!' from Freddie De Tommaso (whose lower register is so well defined he can belie the actual Fach of his voice). Natalya Romaniw, whose recent solo recording was so impressive, offered a Mimì that instantly dragged one in – her Mimì with Hovhanissyan's Musetta in a cast is a combination that would be dynamite. As it is, what a radiant way to end the first half, the two lovers, their fates now inextricably entwined, their fate sealed. In the opera the two lovers disappear off into the night; here they turned their back to the audience to simulate the distancing. An entirely creditable Proms debut from De Tommaso.
An Opera Gala without Carmen would be inconceivable, for sure. Glassberg led the BBC Philharmonic in a suave 'Prélude' (what an orchestra this is – so exact, such a beautiful sound). Though De Tommaso could have been just that bit more secure of intonation at times in 'La fleur que tu m'avais jetée,' yet it was still a well-formed interpretation.
Handel operas are very much in vogue now, so it was wonderful to hear the first performance at the BBC Proms of the Rodelinda/Bertarido duet 'Io t'abbraccio' from Rodelinda (1725). Another opportunity for the BBC Philharmonic to impress with the pinpoint ensemble of their strings; and how miraculous the combination of Nardus Williams and Christine Rice. Previously, I enjoyed Nardus Williams's Micaela Carmen at ENO, just as I did her contributions to Kate Lindsey's Tiranno album on Alpha.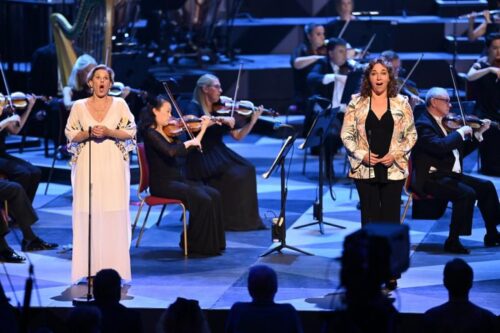 Humperdinck's Hänsel und Gretel is ideal for occasions such as this. Three ladies onstage for this one: Nardus Williams to sing the Sandman's 'Der kleine Sandmann bin ich' with a delicious lightness to her voice; the 'Evening Prayer' found Sally Matthews's Gretel perfectly matched to Christine Rice's Hänsel, the final textures from the strings tissue-delicate and controlled perfectly by the BBC Philharmonic, seamlessly leading into a radiant orchestral Dream Pantomime.
While Christine Rice certainly has Jenůfa in her diary (Rouen, April 2022), the excerpt on this particular evening actually fell to Natalya Romaniw in the title role and Nicky Spence as Laca. This closing duet is a moment of light after the unrelenting darkness of the story that precedes it. Romaniw's voice positively flew to the furthest reaches of the Royal Albert Hall, her Czech impeccable. Spence was in his finest form of the night, but it was Romaniw who shone, the orchestra glowing with her, the brass-dominated climax the perfect close. This final scene is characterised by the intensity – and concentrated – nature of the composer's expression, which made it feel quite short. Talking of which …
No encore, perhaps surprisingly given it was a 9.20pm end, perhaps unsurprisingly given that to present one would have to highlight one soloist above the others (or they could have done six encores, of course!). But I will end by acknowledging a fine Proms debut for 27-year-old conductor Glassberg, who found the right orchestral balances and sounds for each composer and who worked with the singers with real sensitivity.
This BBC Prom will be broadcast on BBC FOUR on Thursday 19 August.
Colin Clarke