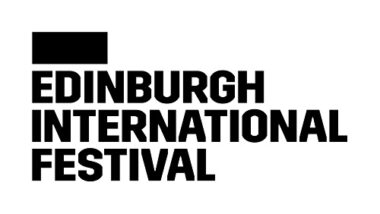 United Kingdom Edinburgh International Festival 2021 [8] – Schubert, Schoenberg, Brahms: Elisabeth Leonskaja (piano). Old College Quad, Edinburgh, 18.8.2021. (SRT)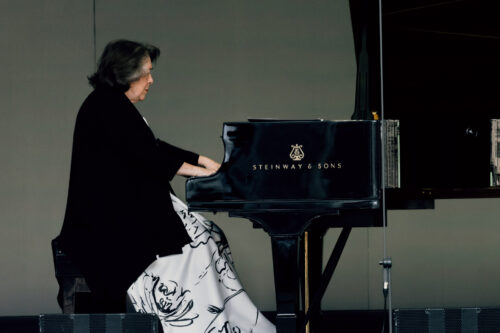 Schubert – Allegretto in E flat D946 No.2
Schoenberg – Six Little Piano Pieces, Op.19
Brahms – Piano Sonata No.3 in F minor
Elisabeth Leonskaja doesn't walk onstage: she sweeps. With a flourish of her dress and the curtest of bows, she sits down to play and launches us straight into an hour of sweeping Romanticism that could whisk us all away. Straight down to business, this was no-nonsense pianism.
But to call it only that would do her a disservice, because this was also pianism of grand gestures and deep subtlety, the two held in careful tension and deployed to stupendous musical effect.
For all that she cuts such an imperious figure on stage, Leonskaja's playing is of such incredible subtlety that you feel as though you're being let in on a secret, private interpretation of everything she plays. Schubert's brief Allegretto, for example, balanced the galloping main theme against curt structural chords and a smoother central section, all woven together in a narrative that was, somehow, impossible to argue with.
So, in a completely different way, was her Schoenberg, the only part of her programme for which she used a score. This is far from her regular repertoire, but she took the listener right inside the composer's glowing pinpricks of precision, revelling in his spiky lines and lack of resolution, while revealing each piece as a miracle of expressive compression.
But the programme was always going to rotate around her Brahms. The gigantic scale of his Third Sonata suits Leonskaja's approach so well that she seemed to be creating it anew. A friend of mine once dismissed Brahms's entire oeuvre as 'old man's music', and this sonata is an unwitting advocate for that judgement. Even though he was only 20 when he wrote it, this would be the composer's final sonata, and he crammed it with such chewy musical argument that it feels at times like old man's music written by a youth.
Leonskaja wisely chose not to try to make it into something it wasn't. Instead she showed that Brahms's muscular fistfuls of chords held no terrors for her. The thumping opening gave way to lyricism in its second subject, while the flowing slow movement was tinged with tenderness, flowing and inward, the composer expressing his autumnal side even in his youth.
With barely a break she hurled herself straight from slow movement to Scherzo, before an Intermezzo that was questioning and uncertain, stalked by the famous rhythm that opens Beethoven's Fifth Symphony. The finale was powerful, with a tiny touch of playfulness, setting the seal on a performance that was as grand as the performer's stage persona.
The concert was recorded by BBC Radio 3 and will be available here until the middle of September.
Simon Thompson
The 2021 Edinburgh International Festival takes place until Sunday 29th August in venues across the city. For full details click here.