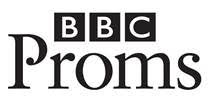 United Kingdom BBC Proms at Cadogan Hall [1] – Zemlinsky, Brahms: Michael Collins (clarinet), Adrian Brendel (cello), Michael McHale (piano), Cadogan Hall, London, 2.8.2021. (CS)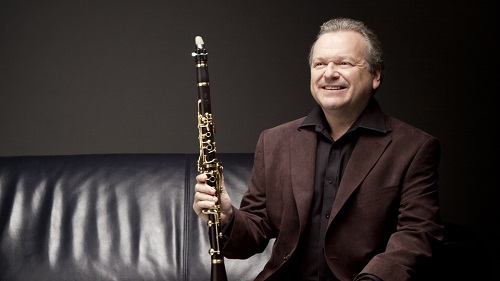 Zemlinsky – Clarinet Trio in D minor Op.3
Brahms – Trio for Piano, Clarinet, and Cello in A minor Op.114
So, at last, BBC presenter Petroc Trelawny was able to welcome us back to Cadogan Hall for a lunchtime Prom.  The Hall was not particularly well-populated (and, despite the moderate numbers, not very effectively socially distanced), but the punters present were keen and, with Brahms and Zemlinsky on the agenda – the latter born 150 years ago – eager to hear some Romantic chamber music to stir the spirits.
In 1885, the Vienna Musicians Society was founded to bolster classical traditions in the face of late-Romantic and Modernist developments.  Somewhat ironically, Johannes Brahms – 'The Progressive' as Arnold Schoenberg later termed him – was chosen to be the honorary President.  When, two years later, a new composition competition was inaugurated, Brahms, as judge, encouraged the championing of varied chamber forms alongside traditional genres such as the string quartet.  In 1896, it was ordained that submissions should include at least one wind instrument in their make-up: from eighteen entries, twelve were short-listed, and ten of the twelve included the clarinet.
The winning work was a piano trio with clarinet composed by Walter Rabl, a 23-year-old pianist studying in Prague.  A Septet in E for violin, viola, cello, clarinet, bassoon, and two horns by 42-year-old Joseph Miroslav Weber took second place.  A 25-year-old pianist-composer, Alexander Zemlinsky, came third with a Trio in D minor for clarinet, cello, and piano, a work which was closely modelled on the musical language and forms of his mentor, Brahms, who personally recommended Zemlinsky's Clarinet Trio to his own publisher.  Zemlinsky's Op.3 is tuneful, technically adept, and makes interesting use of cyclic principles.  It perhaps outstays its welcome – especially the prolix first movement – but the polyphony and musical conversations are not without dynamism and interest, and it received a committed reading at Cadogan Hall by clarinettist Michael Collins, cellist Adrian Brendel and pianist Michael McHale.
The trio of musicians played with intensity and nuance, as the music required, and they evidently enjoyed their shared music-making.  Brendel plays with subtlety and sensitivity, but at times I'd have liked a bit more fire in the cello's belly, as the balance wasn't always completely satisfying (though I was sitting right at the front of the Hall, and perhaps this was not ideal from an acoustic perspective).  Collins' floating serenity and honeyed melodism were equally ear-pleasing.  I haven't previously heard McHale's pianism, but I was impressed by the manner in which he made a busy part sound unfussy and understated, yet still made the motifs and meaning 'speak'.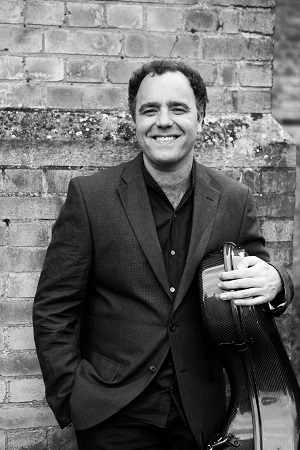 Zemlinsky's first movement was dynamic and surging, built inventively on a simple three-note scalic figure – which Zemlinsky surely draws, in homage, from the opening movement of Brahms' own Clarinet Trio.  Brendel's pizzicato figures were characterful and well-projected, though in some of the unison passages his cello seemed eclipsed by the competing voices.  Collins moved seamlessly between registers, his sound ever sunny and cheerful.  The development section is somewhat clamorous and workaday, but the musicians worked hard to make it communicative, and exploited the creative revisions of the recapitulation, building through a vitalised accelerando towards the close.
The Andante was tender and passionate by turns.  The material is not especially distinctive, but it was affectionately played, the piano delicate, however active, and eloquent conversations unfolding between the clarinet and cello.  The central fantasia section was particularly expressive, with pizzicato cello arpeggios rising lightly through the buoyant air, and sparkling flourishes issuing from the piano.  The concluding Allegro summoned striking energy and contrasting suavity.  Racing, whirling semiquavers were enlivened by off-beat cello pizzicatos; the piano sang with flowing passion.  This was lovely, youthful music for a summer afternoon: not too challenging, fresh and tuneful, and engaging played.
Brahms's Clarinet Trio dates from five years earlier and is one of several autumnal chamber works for the instrument which were inspired by the playing of Richard Mühlfeld, clarinettist with the Meiningen Orchestra.  In March 1891, Brahms heard Mühlfeld perform Weber's Clarinet Concerto No.1 in F minor and Mozart's Clarinet Quintet in A major, and promptly wrote to Clara Schuman, 'Nobody can blow the clarinet more beautifully than Herr Mühlfeld of this place.  The clarinet players in Vienna and many other places and quite fairly good in orchestra, but solo they give one no real pleasure.'  During the summer, at his Bad Ischl retreat, Brahms composed both the Clarinet Trio and Clarinet Quintet, and two Clarinet Sonatas were to follow.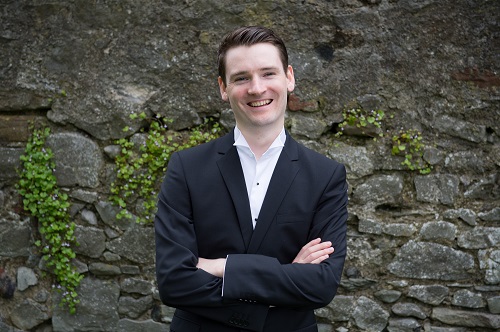 The Trio is written for clarinet in A and the work is prevailingly dark of tone and wistful, even sombre, of mood.  Brendel wonderfully captured the introspection of the first movement theme, and a judiciously spacious tempo was established, though McHale's restless rhythms provided apt turbulence and forward drive.  But, while the slithering scalic interplay between cello and clarinet, especially in the development section, was seamless and silky, I found Collins' timbre a little too bright and sweet here, especially when the cello and piano sank low and Brendel drew forth the troubled eeriness of his cello's C string.
However, Collins' impressive breath control enabled him to create a beautiful cantilena in the Adagio, a movement which was characterised by tender, calm pensiveness.  The dynamic did not rise above a restrained mezzo piano.  The three musicians resisted the temptation to dig too deeply and let the melodic interchanges simply unfold with quietude and inevitability.  While the excellent ensemble balance was maintained, the individual characters of the three instruments came to the fore in the Andantino grazioso – here the different registers of the clarinet were nicely contrasted and negotiated by Collins – and again the general tenor was one of understatement and restraint.  McHale was impressively light-fingered in the low, busy passages of the final Allegro.  The movement introduced a note of drama, but this was soon quietened and absorbed into Brahms' prevailing lyricism.
This concert, characterised by elegant music-making and an air of affectionate wistfulness, was a lovely start to the Proms' lunchtime recital series at Cadogan Hall.
Claire Seymour
This concert was also repeated at 6pm and both performances are available on BBC Sounds for 28 days.