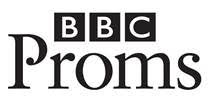 United Kingdom BBC Proms 2021 [4] – Pergolesi, Stravinsky: Carolyn Sampson (soprano), Tim Mead (countertenor), Benjamin Hulett (tenor), Simon Shibambu (bass-baritone), BBC Scottish Symphony Orchestra / Martyn Brabbins (conductor). Royal Albert Hall, London, 6.8.2021. (CC)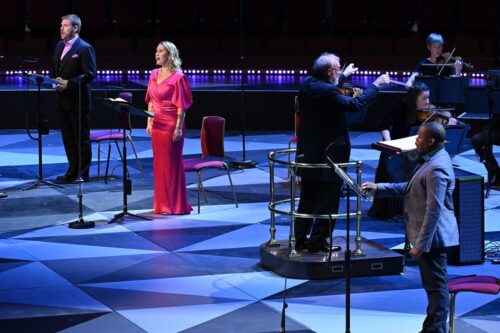 Pergolesi – Stabat Mater (1736)
Stravinsky – Pulcinella (complete, 1919/20)
An inspired coupling here, given the relationship between Stravinsky and Pergolesi in Pulcinella. From the latter, Stravinsky took music by Pergolesi and invited it into his own language as part of his Neo-Classicism. Fascinating to hear the two composers at close quarters, therefore.
Martyn Brabbins was a substitute for Joana Carneiro, who had to withdraw 'owing to issues arising from the pandemic'. Brabbins's reading is very mush of today, revelling in the sonorities of modern instruments and allowing plenty of space (perhaps too much in the opening 'Stabat Mater Dolorosa' ('Vidit suum dulcem natum' was another casualty). Nice to hear a chamber organ in Carolyn Sampson's 'Cujus animam gementem'. Her voice was, as always, a model of beauty combined with style; in the opening movement, Tim Mead had proved himself a worthy partner. Together, they created a web of fragility in 'O quam tristis', but Brabbins's tempo for the main body of the movement was lethargic and slow (compensated for in some way by Sampson's ultra-clean slurs). Mead it was that come into his own with a lovely creamy sound in the 'Quae moerebat', agile and satisfying, but possibly the most beautiful moments came in Sampson's 'Sancta mater', her slurs astonishingly accurate.
There was some fire to this reading in the 'Fac ut ardeat'; but overall Brabbins was rather low on energy, the expressive Affekt of the suspensions of 'Fac ut portem' underplayed. A shame as Mead's creamy countertenor was positively delicious here. That hush that previously Brabbins found from his strings returned in the concluding 'Quando corpus morietur'.
There was something about the combination of Sampson and Mead that worked beautifully; but I will never forget Vincent Dumestre's intriguing performance, super-beautiful and set in glorious context at Versailles (review click here) which took the work to an entirely different level.
In his Neo-Classical ballet Pulcinella, Stravinsky based his music – for his commedia dell'arte ballet – on pieces believed to have been written by Pergolesi. Spurious though the sources may now have proved to be, the link is too delicious to be ignored in the context of this programme. This was a performance as fresh as a daisy. Lovely to have this complete as it is so rare to have it this way, what with the popularity of the suite. With Brabbins and the BBC Scottish Symphony Orchestra back on familiar turf, that world of the commedia dell'arte was writ large in a succession of Stravinsky sound-paintings. A shout-out for the superb first oboist of the BBC SSO, answered by the plangent tenor of Benjamin Hulett in the 'Serenata'. The soloists were absolutely cast from strength, with bass-baritone Simon Shibambu absolutely huge of voice. Of course. it was Sampson taking the soprano role, her Andantino 'Se tu m'ami' an absolute joy.
The orchestra was absolutely of the level of the singers. All credit to all wind soloists (oboe and bassoon particularly characterful). It was so wonderful to hear the entire score, including the vocal movements as it is so much of a piece. As the familiar movements come into focus towards the end we can revel in Stravinsky's invention, his predilection for wind writing. The more outrageous moments – the duet for trombone and double bass for example – were given full comedic value. Lovely to hear a graceful Tempo di menuetto (a duet for soprano, tenor and bass although known to most shorn of voices)
Intriguingly, Brabbins seemed to find parallels with Les noces, the work premiered in 1923 (but actually complete in short score by October 1917) in the Tempo di menuetto; the build-up into the finale perfectly managed, the tempo of that closing movement fast but not hurried, and allowing space for the expressive flute lines,
A fascinating programme – and what a delight to the back in the Royal Albert Hall!
Colin Clarke