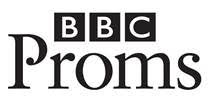 United Kingdom First Night of the Proms – Vaughan Williams, Poulenc, MacMillan, and Sibelius: Elizabeth Llewellyn (soprano), Jess Dandy (contralto), Allan Clayton (tenor), Michael Mofidian (bass-baritone), BBC Singers (chorus-master: Martin Fitzpatrick), BBC Symphony Orchestra, Dalia Stasevska (conductor). Royal Albert Hall, London, 30.7.2021. (MB)
Vaughan Williams – Serenade to Music
Poulenc – Organ Concerto in G minor
James MacMillan – When Soft Voices Die (world premiere)
Sibelius – Symphony No.2 in D major Op.43
Cards on the table. Poulenc aside, I have not previously been a great fan of the music of any of the composers featured in this year's First Night of the Proms. It does one good, though, to test one's preferences and prejudices; in any case, this was a moment of return for which I wanted, even needed, to be present, almost irrespective of repertoire. Last year saw a few Proms at the end of the season, albeit with no audience. I was not in London for the summer of 2019, so it was not far off three years since I had last ventured to the Royal Albert Hall. This was a lovely concert for which to return.
And what piece could be more apt as an opener than Vaughan Williams' Shakespearean hymn to music? (Whatever my ambivalence toward some of Vaughan Williams' output, I have loved this piece since first hearing it as a schoolboy.) Its connection to the Father of the Proms — it was premiered in 1938 by Sir Henry Wood, for whose diamond jubilee as a conductor it was composed — made the Serenade to Music all the more apt. This was a performance imbued with delight from its opening chords, Vaughan Williams' orchestration and later vocal writing resounding perfectly through the hall's challenging acoustic. Dalia Stasevska's direction, untroubled by drab English tradition, drew from the BBC Symphony Orchestra sonorities and languor which it was difficult not to think of as in the line of Ravel, with whom the composer had studied three decades earlier. Stasevska's shaping of contours and climaxes was spot on, permitting words and above all music to speak and sing for themselves. Especially memorable (for me) were duetting arabesques between Elizabeth Llewellyn and leader Igor Yuzefovich; the deep summons of 'affections dark as Erebus' by Michael Mofidian; Jess Dandy's contralto call, 'Music! Hark!'; and the final choral echo of Llewellyn's 'sweet harmony', bathed in sweet orchestral warmth. There were no weak links, though, in a magical performance.
Also written in 1938 was Poulenc's Organ Concerto, here given an excellent performance by Daniel Hyde, the BBC SO and Stasevska. The splendour of its opening is quite different in nature, of course, yet offered another fine Albert Hall moment. Registration was always well chosen for score and instrument alike. Hyde rightly played his part straight, as did strings whose imploring sweetness seemed to prefigure Poulenc's later sacred music and even the Dialogues des Carmélites. Wagnerian harmonies were soon put to decidedly anti-Wagnerian use, posing questions rather than answers, Poulenc's mock-Bachian gestures relishing the fairground of barely suppressed desire. For there was serious questing at the heart of this performance, whatever the masks Poulenc cunningly employed, wit and poignancy two sides of the same coin.
Co-commissioned by the BBC and Help Musicians, When Soft Voices Die, James MacMillan's setting of two poems by Shelley, emerged as a workable companion piece for the Vaughan Williams Serenade, using as it does four soloists and orchestra (no chorus). Performances were as committed and variegated as elsewhere, Llewellyn recalling the virtues of her Puccini roles. As for the piece itself, there was craftsmanship in MacMillan's setting and no denying his taste in verse. Nevertheless, conservatism aside — Vaughan Williams and Poulenc seemed almost avant-garde by comparison — the overall sense was of anonymous proficiency.
Finally Sibelius, with whose symphonies I have long struggled. I shall not bore you with that now, other than to say this was the first performance both to convince and move me. Perhaps it was simply the right time for this music to come knocking on the door, but surely it was more than that: testament to another fine performance, flexible yet directed. by the BBC SO and Stasevska. It was striking that, even to a long-term sceptic, the opening of the first movement seemed to speak as if an old friend. Balletic lightness of touch recalled Tchaikovsky and, beyond him, perhaps more surprisingly, the orchestral writing of Mendelssohn. Not that that precluded the ardent and majestic where required, quite the contrary. Soon I could only wonder what my problem with this music had been. Pizzicato cellos and double basses in the second movement both picked up from the first and contrasted with it. Mendelssohn again came to mind as a processional forerunner, this time the Italian Symphony, though of course the music developed very much in its own, again not un-Tchaikovskian way. At any rate, rhetoric in performance seemed designed to be understood in terms of such inheritance. I am not sure I quite appreciated the movement's lengths, but that is doubtless my problem; after all, some others still feel that way about Schubert. A third movement full of nervous energy, woodwind in its trio a necessary contrast in many ways, prepared the way for a finale that combined strong senses both of expectation and culmination. We were nearly there, that is, but there was some way yet to go. Stasevska imparted a wondrous sense of inevitability and ultimately triumph to this final leg of the journey. I may not quite be a Sibelius (or Vaughan Williams) convert yet, but greater curiosity has certainly been piqued. Just please do not ask me to sit through The Lark Ascending…
Mark Berry