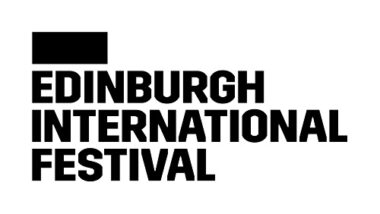 United Kingdom Edinburgh International Festival 2021 [5] – Verdi, Falstaff: Soloists, Chorus and Orchestra of Scottish Opera / Stuart Stratford (conductor). Edinburgh Festival Theatre, 12.8.2021. (SRT)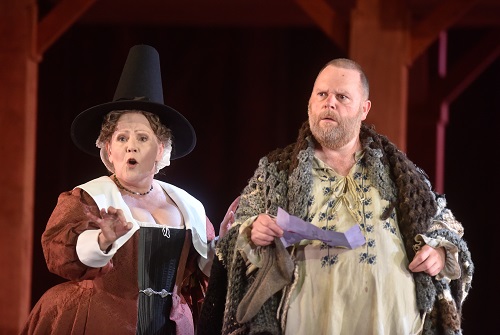 Production:
Director & Designer – Sir David McVicar
Lighting – Lizzie Powell
Choreographer – Andrew George
Cast:
Falstaff – Roland Wood
Alice Ford – Elizabeth Llewellyn
Ford – Phillip Rhodes
Mistress Quickly – Louise Winter
Nannetta – Gemma Summerfield
Fenton – Elgan Llŷr Thomas
Meg Page – Sioned Gwen Davies
Doctor Caius – Aled Hall
Bardolph – Jamie MacDougall
Pistol – Alistair Miles
The last opera I saw in a theatre was Falstaff at the Berlin Staatsoper. The day of the performance I attended, the death was announced in the newspapers of Dr Li Wenliang in Wuhan. Back then Covid-19 still felt like somebody else's problem a thousand miles away.
So there is a pleasing symmetry that Falstaff is also the first opera I have seen in a theatre since lockdown. However, this isn't the first time I have seen this production. I saw it last month in Glasgow when it was performed outdoors in Scottish Opera's car park, so this is one of the rare outings when I can comment on the same production and same cast, but several weeks apart.
It's almost all to the gain, I am happy to say. The singers have grown into their roles noticeably, particularly Roland Wood as the fat knight himself. I have never been in love with Wood's voice – to me it has an edge of grit that prevents him accessing the most lyrical parts of a role – but his Falstaff is undeniably a figure of stature, and I don't just mean that in terms of his girth! He sings with grandeur and an unarguable sense of being in command. This man is clearly a knight used to spending his time with the great and the good, which casts his current lesser situation, depending on the hoi polloi in The Garter, into even greater relief. Wood sings the monologues really impressively, and he manages to soften his tone somewhat for the scene when he attempts to seduce Alice. Overall, a very impressive performance, even more so than when the production opened.
The rest of the cast are very impressive, too, particularly the ladies. Elizabeth Llewellyn sings Alice with richness and grace: she has a lovely top to her voice and uses it delectably in the opening scene. Gemma Summerfield's Nanetta is gorgeously pure in the magic of the final scene, and Sioned Gwen Davies brings lots of character to Meg, though I couldn't warm to Louise Winter's rather warbly Mistress Quickly. Nor did I enjoy the broad Scottish-isms of Jamie MacDougall's Bardolph, though Alistair Miles was a characterful Pistol. Elgan Llŷr Thomas is sweeter of voice as Fenton than I remember him, and Phillip Rhodes's Ford is terrific. He is as commanding as Falstaff but with a dangerous touch of anger, yet he sings the role with lyricism and warmth, coming as close as any singer I have heard to making this rotter sound sympathetic.
This production was, in a manner of speaking, Sir David McVicar's homecoming present to Scottish Opera. The director has moved back to Glasgow during the pandemic, and this, his first production since, showcases a lot of the things he's known for. Not all of them are good – I find tiresome his tendency to clutter up the stage with extra actors who can distract from the singing – but he brings acres of experience to what he does, and it often shows. The set is a multi-tiered 'Wooden O' that opens up beautifully to reveal Herne's oak at the end. Costumes are lavish and 'period' in the way in which McVicar specialises. His vision of the opera takes place in the early years of James VI/I's reign, reinforcing the idea that Falstaff is yesterday's man, an Elizabethan out of place in a Jacobean world. We sense that in his tattered banner, and in the (beautifully made) characters that populate the forest scene, including Elizabeth I, Don Quixote and Hieronymus Bosch's grotesques. That makes Falstaff more sympathetic, and there is a lovely moment of pause during the final revelation that makes him seem the victim of the others, rather than simply a cause of merriment. It is sensitively done, and touches like that should gain the production a long life. (It's a joint production with Santa Fe, so should transfer there before long.)
You can still sense that the production was designed to be done outdoors, but it is lovely to hear it in the acoustic of a theatre. The orchestra play behind the backdrop, revealed at the end in time for the final fugue, and the chorus sing the final scene from the wings. That needs to be addressed in future, because it can't help but detract from Verdi's razor sharp ensembles. However, that is a gripe for another day. Credit to the orchestra for playing so well and to Stuart Stratford for conducting them so ably.
So Scottish Opera have a Falstaff to hang onto, and I feel like I have broken my theatrical duck since February last year. Good news all round, I would say.
Simon Thompson
The 2021 Edinburgh International Festival takes place until Sunday 29th August in venues across the city. For full details click here.