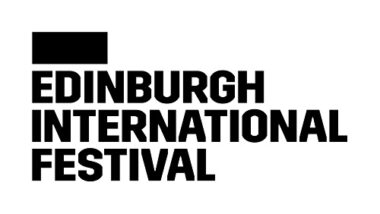 United Kingdom Edinburgh International Festival 2021 [11] – Errollyn Wallen, Dido's Ghost (concert staging): Dunedin Consort / John Butt (conductor). Edinburgh Academy Junior School, 21.8.2021. (SRT)
Cast:
Dido/Anna – Golda Schultz
Aeneas – Matthew Brook
Belinda – Nardus Williams
Lavinia – Allison Cook
Sorcerer – Henry Waddington
Dido's Ghost isn't just a companion piece to Purcell's Dido and Aeneas: it is a reimagining of both the myth and the opera, building on both elements and taking them further.
Composer Errollyn Wallen has been 'obsessed with Dido's lament for years' and, for even longer, the Dunedin Consort have had the ambition of commissioning an opera to complement Purcell's, so this was a felicitous conjunction of talents that found one another and produced something really rather good. Wallen's new opera isn't just a sequel to Dido: it also incorporates Purcell's opera in a complete performance.
The story is drawn from Ovid, but has been elaborated by librettist Wesley Stace into an effective scenario of its own. The action takes place years after the events of Purcell's opera, when Aeneas has successfully established Troia Nova in Italy and married Lavinia. Dido's sister Anna, a refugee from Carthage, has washed up on his shores, reawakening the strength of Aeneas' feelings for Dido (which never really went away) and provoking the jealousy of Lavinia when she sees his reaction. Aeneas is older and, with his mission accomplished and the gods silent, he is struggling for purpose. As part of the entertainment for Anna's arrival, a performance of Dido and Aeneas is given, with Aeneas playing himself and Anna playing her sister, but the boundaries between real life and fiction become dangerously blurred and Lavinia sets out to murder Anna and have revenge.
As a framing concept it works very well. The drama is fast-moving and never drags, while the connections between Aeneas' past and present provoke questions about the true nature of the hero's feelings about the queen and her sister (and his wife). More importantly, though, Wallen's music works a treat. For obvious reasons, she has to use the same forces that Purcell did, but she stamps her own voice decisively on the period strings, with several squelchy harmonies and oily slurs that would have brought Purcell out in a rash. She also uses some very un-baroque percussion and electric guitars to colour certain aspects of the modern story. Sometimes one sound world flows into the other very smoothly, while at others the contrast is sharp so as to accentuate a dramatic point. I was convinced throughout, not least by the way Wallen uses Purcell's palette and makes something completely distinctive out of it.
The performances are very strong, too. Matthew Brook is a very effective Aeneas, the maturity of his rich voice appropriate to mark the hero's passing age. Golda Schultz is superb as Anna and Dido: the voice is sweet and pure yet completely secure, and she is utterly commanding in every part of the role. Nardus Williams is a real delight as Belinda, and Allison Cook navigates Lavinia's fiendish coloratura very successfully.
The musicians of the Dunedin Consort play both Purcell's and Wallen's scores with love and deep knowledge: they have been touring it since June so by now they know it intimately. Directing from the keyboard, John Butt holds the whole thing together with expert flair, and the singers of the chorus create a welcoming web of sound that gives the choruses very effective colour.
Not everything works, much of Lavinia's ferocious plotting comes dangerously close to screeching, for example, and it is a mistake to give the role of Purcell's Sorceress to a bass, simply because it doesn't fit Henry Waddington's voice. However, this is an original and highly effective take on a well-known story, with enough original touches to have created something pretty special. Perhaps the most original idea comes at the end, when 'Dido's Lament' is actually sung by Aeneas, very movingly here by Matthew Brook. Purcell's music proves its indestructability by fitting not just a dying queen but also her aged hero, passing from life, his work completed.
Simon Thompson
The 2021 Edinburgh International Festival takes place until Sunday 29th August in venues across the city. For full details click here.